Price Busters: The Cheapest Car in Canada
A head-to-head comparison test between the Nissan Micra and the Chevy Spark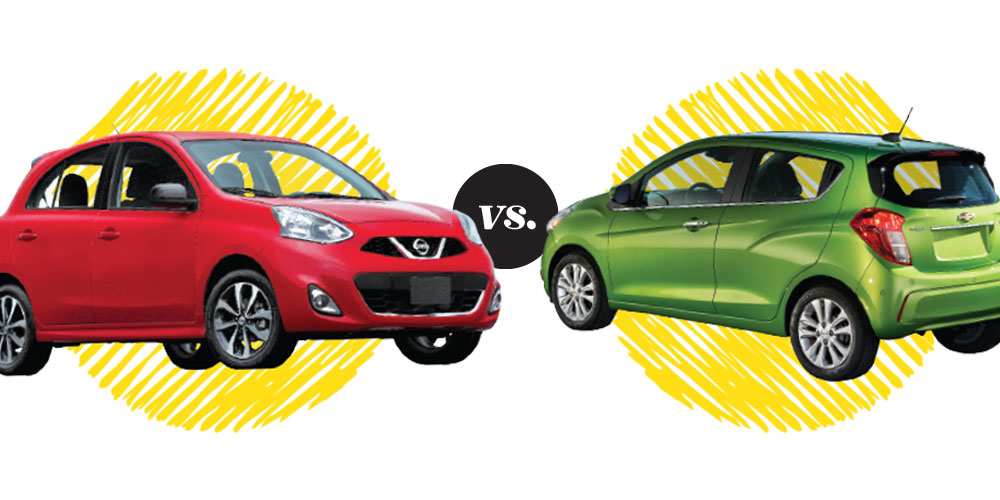 If you live a subcompact lifestyle—you're urban, travel light and have no need for trunk space—then, congratulations! You're a hot commodity for manufacturers who want to sell you a starter car. To get your attention, a few companies have been competing to produce the Cheapest Car in Canada. Here's a look at the two key players.
Title Holder: 2016 Nissan Micra at $9,988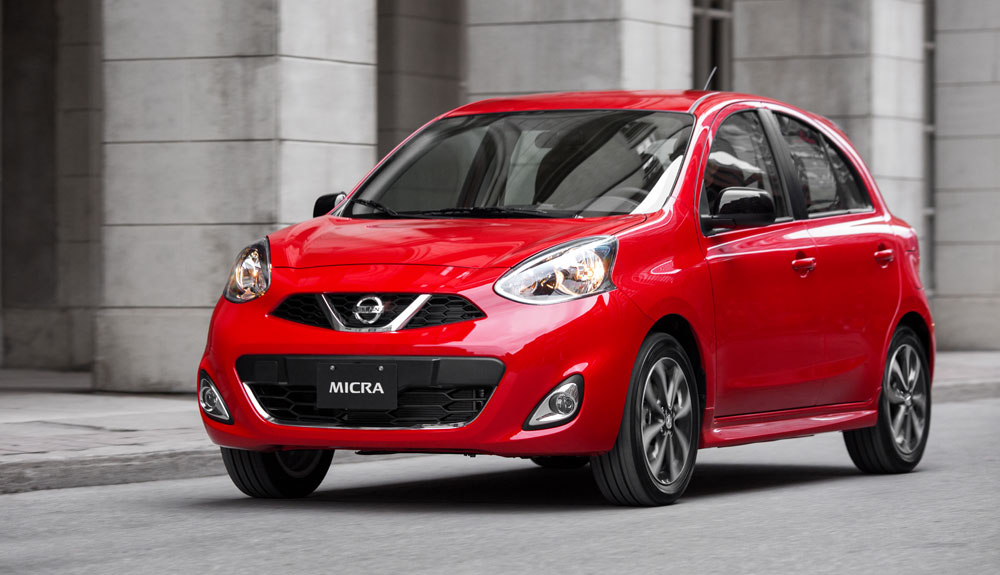 The Backstory
First out of the gate with a car under $10,000, Nissan listed the 2015 Micra at $9,998, an attention-grabbing price aimed at drivers who might not care that it was manual everything (transmission, door locks, windows, side mirrors) and didn't include a/c. Two upper trims offered automatic everything (and a/c).
The Strategy
When the 2016 Micra was announced in February of this year, Nissan reduced the price by $10—making it $9,988—and effectively stealing some of the Spark's thunder by keeping the Micra as the Cheapest Car in Canada.
The Drive
The brakes were responsive and acceleration was respectable for a 1.6-litre engine with only 109 horsepower, but the steering felt loose and imprecise, and the slim steering wheel itself felt cheap. The seats were uncomfortable after a long drive and it was a noisy ride.
Contender: 2016 Chevy Spark: $9,995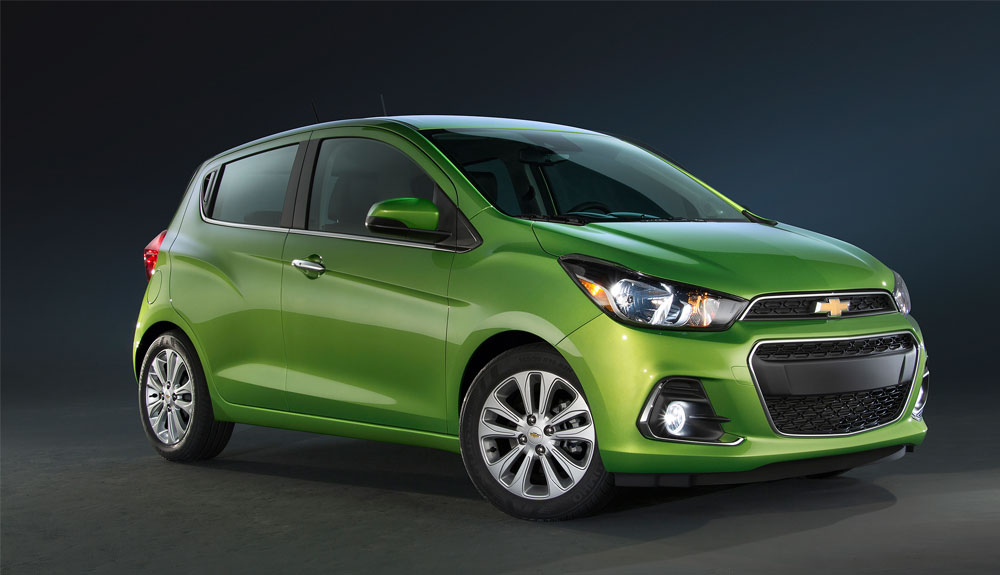 The Backstory
Making its debut in January, the 2016 Spark base model sells for $9,995 and held the title of Cheapest Car in Canada for 19 days before pricing on the 2016 Micra was announced. Like the Micra, the base Spark has a manual transmission, and you need to go up another trim level to get a/c.
The Strategy
The base Spark bests the Micra in the frills department; easy-to-use Apple CarPlay and Android Auto are standard, as are in-car Wi-Fi, rear-vision camera and 10 airbags. Chevy put more emphasis on the interior of the car, and there's a solid feel on both the gearshift and steering.
The Drive
All trims come with its 1.4-litre engine and 98 horsepower, and its performance is impressive. The car handles well on city streets and highways, maneuvering easily in traffic and into tight parking spaces. Two child seats fit (snugly) in the back, making it possible to imagine the Spark as a family car (provided you don't need much trunk space).
The Verdict
Spend the extra $7 on the Spark—it offers great value and it's the overall better buy.