Travel Books to Put On Your Summer Reading List
Explore life in far off destinations with these evocative reads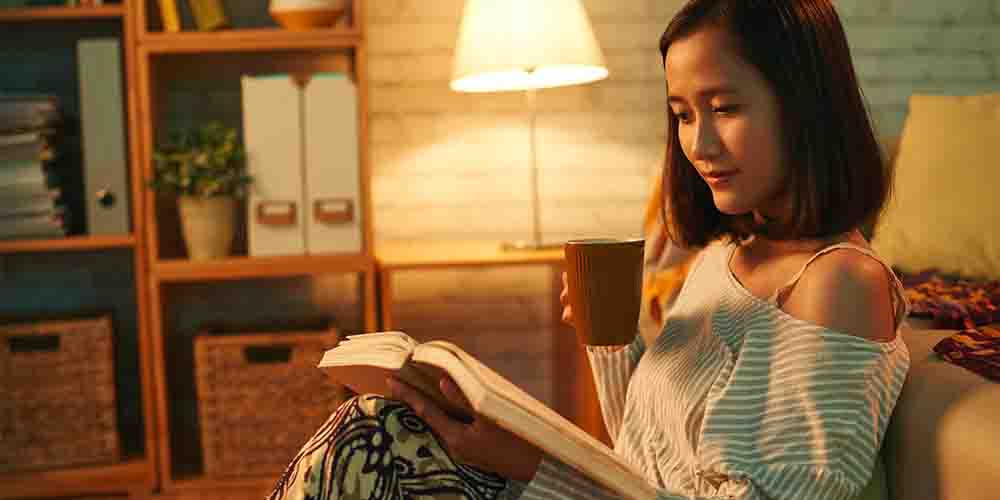 Dive into one of these travel books—a mix of novels, memoirs and essay collections—to help capture that special feeling of landing somewhere new.
A Gentleman In Moscow, Amor Towles
What can a Russian noble with a penchant for etiquette teach us about getting through our present circumstances? Quite a lot! The main character in this novel endures the same shelter-in-place restrictions many of us have experienced (though for Count Rostov, he's sentenced by the Bolsheviks to house arrest in the luxurious Metropol Hotel in Moscow.) The 2016 book, praised by Barack Obama, Bill Gates and many other readers, filters a century of Soviet and Russian history through the Metropol's changing guests, its chef's evolving menus and the Count's own life. But it also makes one long to explore the drama that is Russia, or at least stroll in to a fine-carpeted lobby of a grand dame hotel.
A Moveable Feast: Life Changing Food Adventures Around The World, edited by Don George
Essays in this collection conjure up the salty tang of olives at a Jerusalem souq, the rush of grabbing a curry through a train window at a station in India, and the queasy thrill of digging into a pot of freshly slaughtered ram parts at a Mongolian dinner celebration. But beyond the delicacies of eating in foreign lands, the 38 stories explore how eating local connects travellers to a destination in a deeper way. As Jim Benning writes about having lunch in Tijuana, Mexico, the experience isn't just about enjoying corn tortillas topped with savoury pork carnitas and spicy salsa. It's about the mariachi band and conversations with neighbouring diners—one of whom bursts out into a song of longing for her homeland. In short, he writes, it's the terroir of a place that we find on our travels.
Into Thin Air, Jon Krakauer
Upon its 1997 release, Krakauer's bestseller served as a cautionary tale for the state of glamour mountaineering on the world's tallest peak. And yet, for many readers, the story of a tragic 1996 expedition to Mount Everest was also something of an inspiration, creating a generation of adventure seekers. Krakauer's experience on the mountain made him more than a reporter: he experienced the harrowing moments, survived a deadly storm and then suffered years of depression and post-traumatic stress as a result. For thrill seekers or armchair adventurers alike, Into Thin Air is a reminder of the lengths people will go to in pursuit of glory. But ironically, despite the book's lessons, it can't help but leave you longing for a mission of your own.
Kitchen, Banana Yoshimoto
Not everyone's first stop in Japan will be the kitchen of a Tokyo highrise. But the characters in this 1988 novel find solace in each other—and in traditional meals such as rice porridge or fried pork. While the story of love and loss has a veneer of Western style, it has at its heart a sensitive, transient Japanese aesthetic, which has made it—and Yoshimoto's subsequent works—very popular at home. While travel books shape our sightseeing itineraries, fictional narratives such as this one allow us to glimpse the interior lives of its characters, thereby enriching our explorations.
The Year Of Living Danishly, Helen Russell
How to be happy—or specifically how to be happy like the Danes—is explored in this expat-year-abroad book. When her husband lands a job at Lego headquarters, British journalist Russell leaves behind the buzz (and stress) of London for rural Denmark. Her book charts a monthly investigation into the elements that contribute to national cheerfulness—from work-life balance and family-focused traditions to all that cozy, candlelit hygge. Besides painting a picture of restarting life abroad, the author's happy to-do list seems apropos right now; it's full of tips for savouring the simple things that the Danes so value.
Earn more with CAA
Members can earn up to 5% in CAA Dollars when they order travel memoirs and other books from Indigo.
Image credit: iStock.com/DragonImages