Get Lost in the Woods: Forests With Personality
Pack a picnic and discover the surprising uses of these beautiful woodlands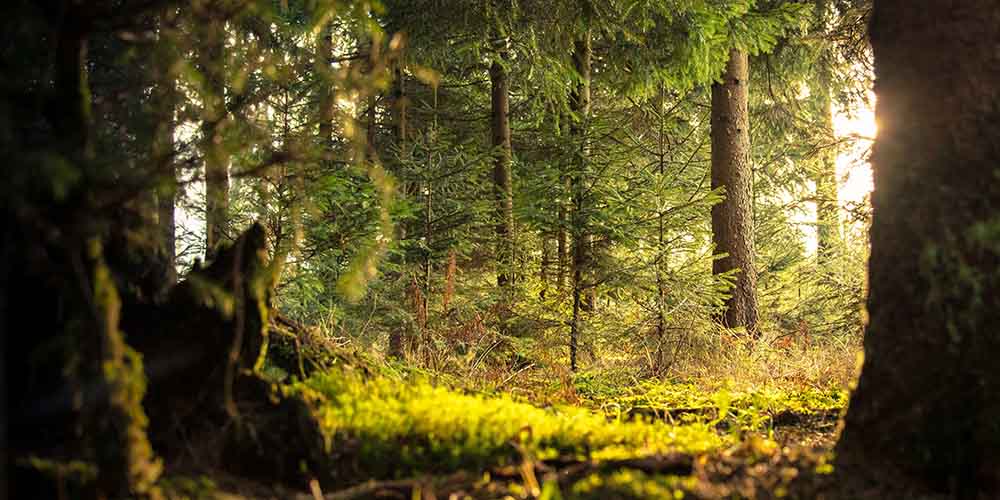 Consider yourself a nature lover? Get out and explore these famed forests around the world. Each is celebrated not only for its natural beauty, but also for having a special purpose.
For library lovers: Nordmarka Forest, Norway
Bibliophiles will adore Norway's Nordmarka forest, a woodland linked to the Future Library project. This literary arts initiative invites one writer per year to contribute a manuscript to a collection that will remain unseen until the library opens to the public in 2114. (Remarkably, the first writer to submit a piece was Canadian writer Margaret Atwood!)
To support the project, one thousand trees have been planted outside Oslo and will eventually be harvested for paper to print the books for the Future Library. Visit the budding Norwegian spruce trees by hiking 30 minutes from the Frognerseteren station on the Oslo Metro.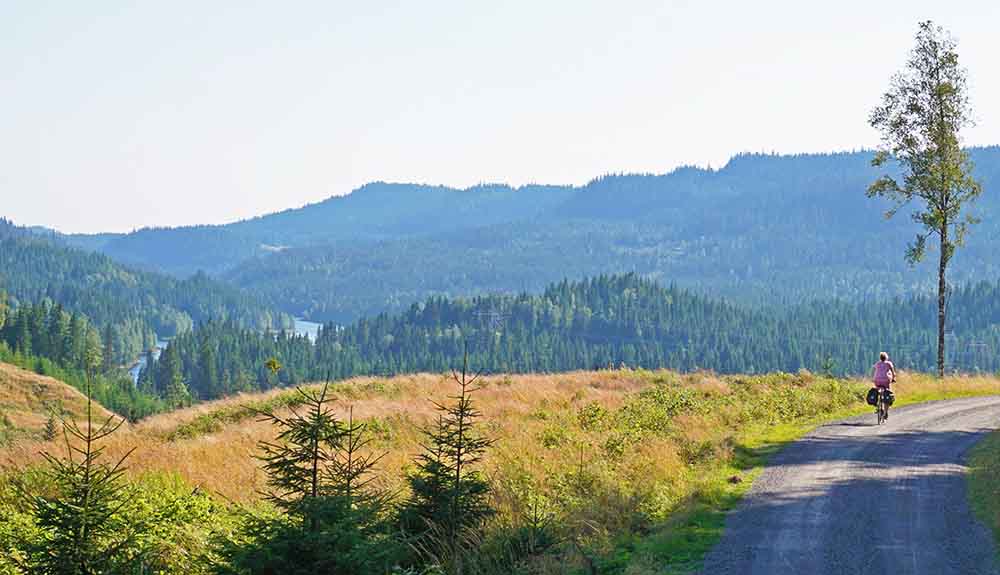 Pack a picnic: Make like the locals, and take an orange and a Kvikk Lunsj (a Norwegian chocolate bar similar to a KitKat) for a snack.
For classical music fans: Fiemme Valley, Italy
Antonio Stradivari and other Renaissance luthiers hand-picked lumber from this woodland in the Italian Alps to craft string instruments that are now worth a fortune. Though Stradivari has been dead for nearly 300 years, his legacy lives on in the so-called Valley of Harmony. Spruce trees from the area are still used to craft some of the world's finest string instruments—everything from violins to cellos to guitars to pianos.
Also known as The Violin's Forest, the groves are just east of the visitor centre of the Nature Park of Paneveggio–Pale di San Martino, which has a museum dedicated to these musical trees and offers guided hikes tracing the forest's history.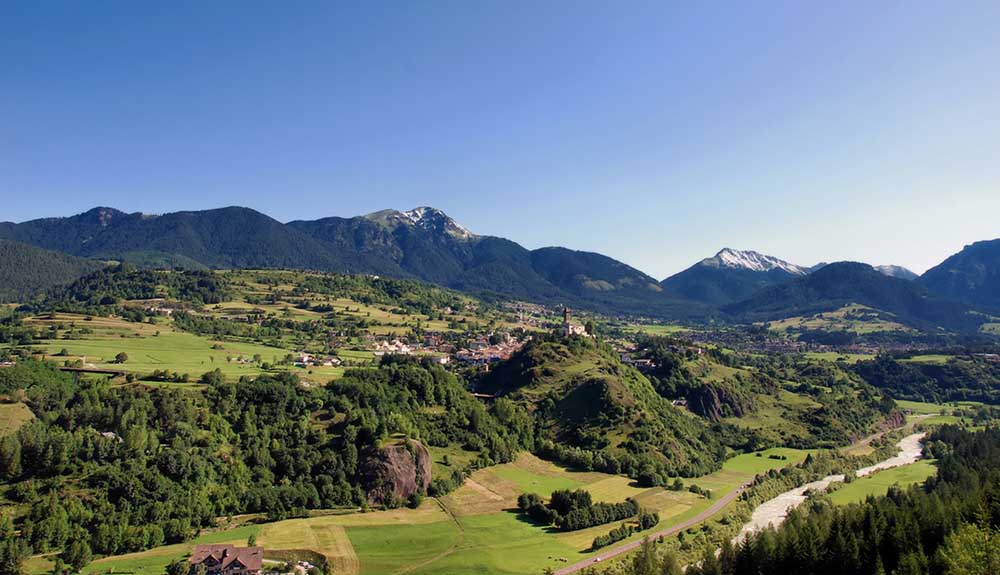 Pack a picnic: Grab a panino, a toasted sandwich stuffed with locally sourced cured meat and cheese.
For coffee cravings: Kafa Biosphere Reserve, Ethiopia
The world's coffee capital is the Kafa Biosphere Reserve, a 7,600-square-kilometre UNESCO-designated area that's known as the birthplace of wild Arabic coffee. Here, the coffee beans grow uncultivated in their natural habitat, flourishing under the canopy of mountain rainforest trees.
A visit to the Bonga International Coffee Museum is a must, and the tourist office in Bonga offers guided walks to significant sights such as the Mother Coffee Tree—the world's oldest living plant of its type.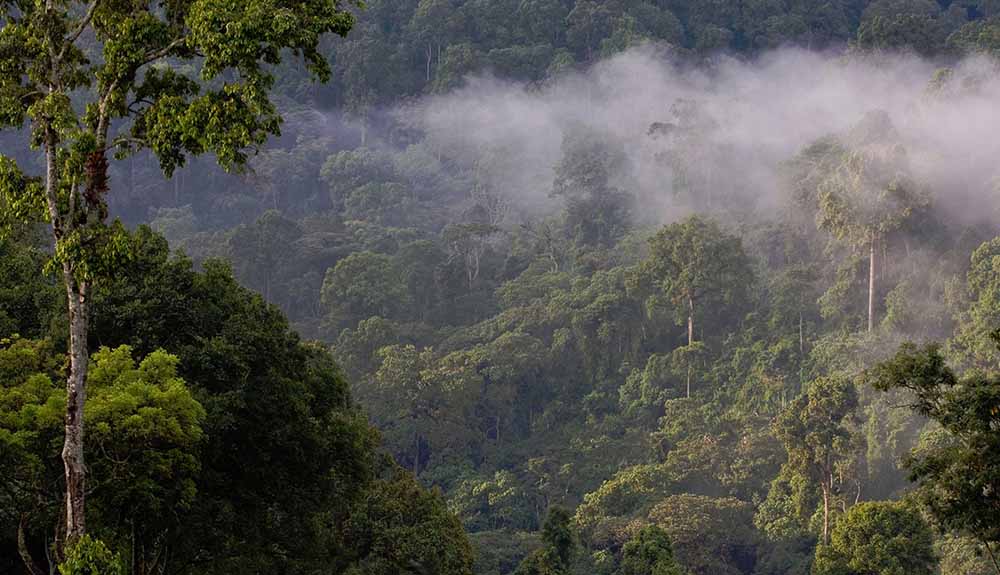 Pack a picnic: Bring your own mug and participate in a traditional Ethiopian coffee ceremony (which often includes a little snack such as popcorn, peanuts or roasted barley).
For a walk on the spiritual side: Waipoua Forest, New Zealand
Out of all New Zealand's forests, the most famous may be Waipoua, an ancient tract of huge kauri trees that's also a sacred taonga, or treasure, for the Māori people.
To truly appreciate the woodland's spiritual and medicinal significance, take a guided cultural walk with the local Ngāpuhi tribe, who will share legends of the atua (forest gods), waiata (songs), rongoā (medicine) and ancestral stories. Be sure to pay homage to the mighty Tāne Mahuta; towering 51 metres high and nearly 14 metres around, this 2,000-year-old giant is the largest living kauri tree in New Zealand.
Pack a picnic: Take kiwi fruit, local cheese, Manuka honey (to drizzle on the cheese), New Zealand meat pies and bakery bread. If you have a thermos, a flat white coffee makes the perfect post-lunch pick-me-up.
Want to discover even more of the world's wonders?
Learn about seven of the most spectacular waterfalls in the world or get inspired by five global gardens that are not to be missed.
For last-minute deals, discounts on attraction tickets and more, or help mapping out your dream trip, turn to CAA Travel. And once you've booked, protect your plans with CAA Travel Insurance.
Image credit: VISITOSLO/Tord Baklund; photolupi via flickr, Ethiopian Tourism Organization, and David Kirkland