A Holiday Trip to Seneca Falls, N.Y.
Visit the charming town during their annual It's a Wonderful Life Festival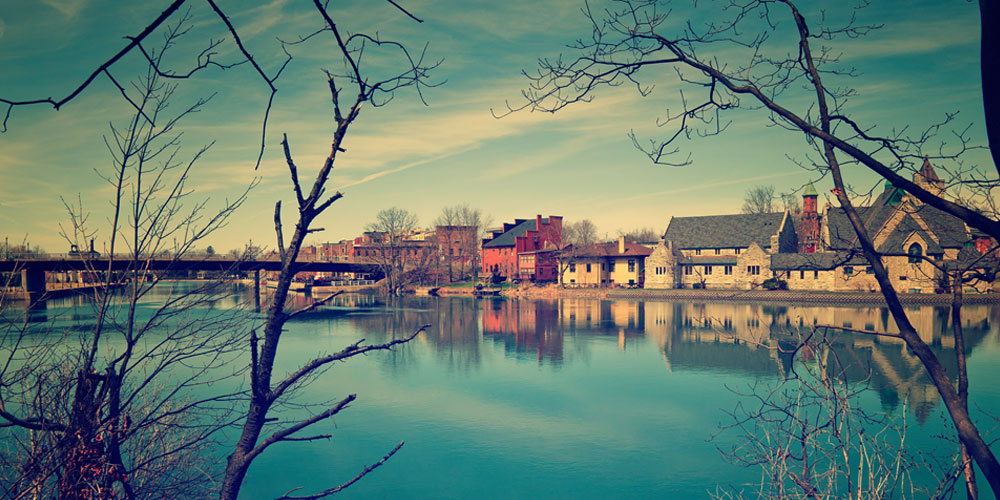 Curling up with a bowl of popcorn and watching It's a Wonderful Life is a holiday ritual. The town of Seneca Falls—which many believe inspired director Frank Capra's beloved classic—is rolling out the red carpet to celebrate the movie's 70th anniversary at the annual It's a Wonderful Life Festival from December 9 to 11, 2016.
Why Seneca Falls?
This Finger Lakes-district town shares the look and feel of the fictional Bedford Falls. Both were mid-century mill centres with wide main streets and beautiful Victorian architecture. In 1945, Capra passed through Seneca Falls, stopping to get a haircut, and chatted with the local barber about the town and its history. He learned the story of a young man who jumped from the steel truss bridge to rescue a woman who had leapt into the icy waters of the canal. Many people believe this event was Capra's inspiration for key scenes in the film. The organizers of the festival believe that those who visit are drawn by Capra's message that everyone can make a difference. Locals say it's a place where you feel hope, go back in time and reflect on what's important.
Meet the Grown-Up Cast
The actors who portrayed three of the Bailey kids—Zuzu, Janie and Tommy—will be on site signing autographs, filming a segment for NBC's Today show and sharing their memories, plus leading talks on growing up in the Hollywood studio system. Donna Reed's daughter and Capra's granddaughter will also join them, as will Lynn O'Leary Jameson, who played Janie Bailey as a baby.
Relish the Movie Memorabilia
The main-street It's a Wonderful Life Museum is packed with keepsakes from the film and cast. There are two pairs of Violet's earrings, movie posters, a program from the movie's premiere at the Globe Theater in New York City, original call sheets, and even the contract and pay stubs for Lynn O'Leary Jameson, who was just four weeks old when she portrayed baby Janie Bailey onscreen.
Relive the Classic
Although the movie was filmed in Hollywood, a self-guided It's a Wonderful Life walking tour is a popular way to immerse yourself in the Bedford Falls experience. Special events anchor the festival, like a dinner with the Bailey kids that recreates Capra's preview dinner at the Ambassador Hotel in Los Angeles 70 years ago—right down to an identical menu—followed by a free screening of the film. On Saturday night, a local school is transformed into Bedford Falls High for a big-band dance (alas, no swimming pool under the floor). And on the closing night, the town's church bells ring out, marking the movie's famous line, "Every time a bell rings, an angel gets his wings."
Before you go, create your own TripTik® to make the most of your trip and map out CAA-approved lodgings, great savings and more.