Be Prepared for Winter Emergencies
From snowstorms to frostbite, here's how to handle the cold weather in Canada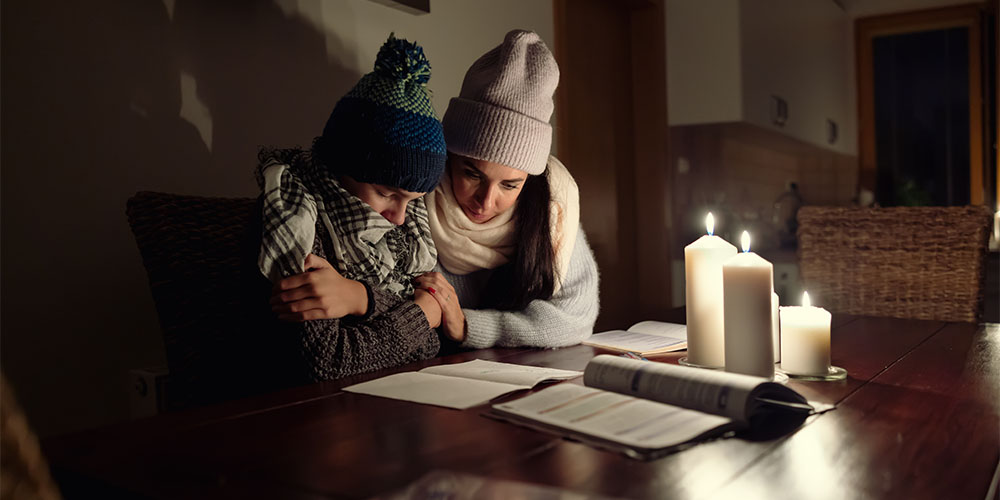 Winter is just around the corner, and while it's likely this isn't your first cold-weather rodeo, experts say it's important to be prepared for emergencies.
Here are four tips to ready yourself for the chilly months to come.
Prep your vehicle
When temperatures drop, being stranded by the side of the road is more than an inconvenience—it's a safety issue.
That's why experts say it's important to stock your vehicle with emergency supplies.
A few key items to have on hand include:
cellphone charger
flashlight with extra batteries
drinking water and snacks
flares, warning triangle or reflectors
blanket
candle and waterproof matches
For a comprehensive checklist on what to include in a car emergency kit, click here.
If you do find yourself stuck, know that CAA's roadside technicians are there to help, whether you need a tow, tire change, fuel fill-up or a ride home.
Have your vehicle inspected by a mechanic before the snow falls to ensure it's in good shape for winter driving conditions.
This should include installing winter tires and topping up your windshield wiper fluid, which should be suited for -40°C temperatures.
Find a CAA-approved auto repair shop near you at caasco.com/AARS.
Learn to treat frostbite
If you hike, cross-country ski or participate in other outdoor winter sports, there's a good chance you've experienced minor frostbite.
Also known as frostnip, the condition makes your skin look yellow or white.
If that happens, head inside and wrap yourself in a blanket, or warm up with skin-to-skin contact with another person.
If your frostbite is more severe, warm your skin by running it under lukewarm water.
Don't massage the frostbitten area, as it can damage the skin.
If you are suffering from severe frostbite, which includes discoloured skin and a lack of feeling, continue to warm yourself and seek immediate medical attention.
Know the signs of hypothermia
Mild cases of hypothermia include shivering and some numbness in your extremities.
If this happens to you, go inside, wrap yourself in blankets and drink warm beverages.
If your shivering is severe or, more worryingly, you've stopped shivering and you experience confusion, loss of coordination and have trouble speaking, you should call 911.
Ready your home
Snowstorms are a part of a quintessential Canadian winter.
While it's rare that one will affect your entire city or town, experts say it's important to be prepared for a few days of snow-enforced isolation.
Have a supply of food and water that will last you and your family for at least 72 hours, if not more.
If you live in a house, consider an alternative heat source, like a fireplace or generator, in case your furnace goes out.
Keep a portable radio, a flashlight, candles and a holder and extra batteries handy in case the power goes out.
Ensure peace of mind by having a plan in place in case of a winter emergency.
Review your policy
It's a good idea to check your home insurance policy to ensure you have the proper coverage in case of a winter emergency. Speak with a licensed CAA Insurance Agent—even if you're with another provider—by visiting CAA Home Insurance or by calling 1-877-584-7979.
See the winter 2022 issue of CAA Magazine for more tips on disaster preparedness.
Image credit: MarianVejcik/iStock