Driver Training
Beginner driver training course.
Learn to drive with confidence and be comfortable behind the wheel. CAA has more than 60 years of experience teaching beginner drivers the skills they need to navigate the road safely and securely.
When you enroll at a CAA Approved Driving School location, you will follow an expert-led, safety focused curriculum.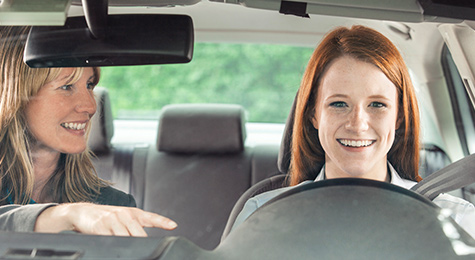 Get your G2 earlier.
Graduates will be registered with the Ministry of Transportation, enabling them to apply for the G2 test four months earlier!
Potential insurance savings.
Upon successful completion of the CAA How To Drive Beginner's course, graduates may be eligible for discounted insurance premiums.
Free CAA Membership.
Graduates of the MTO-approved CAA How to Drive Beginner Driver Education course receive a FREE 12-month CAA Basic Membership.
Cost.
The cost of this course varies by location, transmission type, and home pick-up requirements. Please contact your local school for further details.
CAA Approved Driving School locations.
We have over 20 CAA Approved Driving School locations across Ontario.
Resources for beginner drivers.
For new and experienced drivers alike, it's always good practice to review the rules of the road. Browse through these resources to learn more about driving in Ontario.