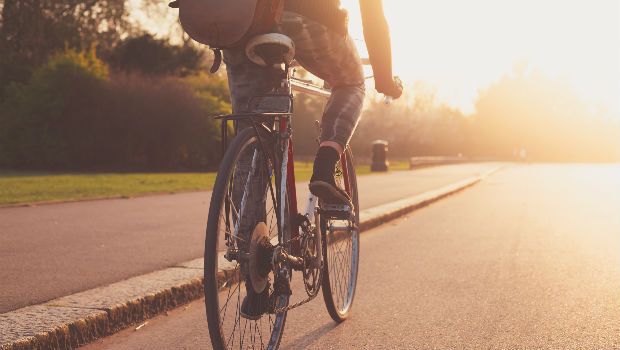 There's no question that cycling is a key part of Canadian culture and way of life with over 200,000 Canadians reporting cycling to work and many more doing so for recreation and fitness. In recent polling from the Share the Road Cycling Coalition, 54% of Ontario residents indicated they want to ride their bicycles more and the majority of Ontario residents (66%) agree that making cycling safe benefits the whole community – not just those who bike.
Unfortunately, each year drivers and cyclists are injured and lives are lost as a result of preventable collisions. In 2014, over 200,000 collisions in Ontario resulted in serious injuries or death to over 130 cyclists. The rate of injuries and fatalities on Ontario's roads continues to decline – so good changes are happening – but to keep it on the decline, we must all do our part to ensure everyone remains safe on the road.
The secret lies in building harmony on our roadways and Jamie Stuckless, Executive Director of the Share the Road Cycling Coalition, reminds road users that cycling safety is about communicating respectfully and frequently to each other while on the road.
"Ontario residents are largely multi-modal, choosing to walk, drive, bike or take transit for different types of trips, and we encourage all road users to take the time and be courteous to each other on the road," says Stuckless. "People on bikes and motorists must be aware of each other's actions, communicate their intentions and provide each other with room to manoeuvre safely."
CAA South Central Ontario (SCO) and its partners share the following important safety tips and reminders for motorists and cyclists for a safe summer on the road:
Helmet Requirement.
Wearing an approved bike helmet in Ontario is compulsory for those under the age of 18 and is recommended for all cyclists.
General Rules of the Road.
All drivers and cyclists are advised to be predictable and patient, communicate their intentions with signals, regularly check blind spots and turn on their lights during dawn, dark and dusk.
One-metre Safe Passing Law.
In Ontario, drivers are now required to keep a minimum distance of one-metre when passing cyclists. This is a minimum requirement, in some instances more distance may be necessary, reminding motorists that they should only pass when it is safe to do so and encouraging all road users to share the road responsibly as set out in the Highway Traffic Act (HTA). This minimum one-metre passing distance applies regardless of road layout and design. The space is measured from the edge of a vehicle's outside mirror to the outside edge of the cyclists' handle bars. If the motorist is in the act of passing a cyclist while stopped for a light, this requirement still applies. In Ontario, the minimum fine for the one-metre passing rule offence is $110 and two demerit points.
Dooring.
Motorists must watch for cyclists when exiting vehicles to prevent "dooring" – placing a vehicle door in the path of an oncoming cyclist. In Ontario, the minimum fine for dooring is $365 and three demerit points.
Passing and Lane Occupation.
Hugh Smith, CAN-Bike instructor and retired Toronto Police Service officer advises: "Although a cyclist physically only occupies a part of the lane at any time, they are permitted the entire space. It's very important to remember that bikes are considered another vehicle under the Highway Traffic Act, so cyclists have a right to the entire lane at all times."
Smith notes that drivers can contribute to safe spaces for cyclists by using sound judgement to determine how much lane should be protected in tighter circumstances and by passing cyclists just as they would any other vehicle – using proper signalling and providing sufficient room. As well, slower moving vehicles must be respectful and should drive or ride in the right most lane as close to the curb as practicable. Drivers of these vehicles should also use good judgement of how much of the lane they require.
Some quick tips include:
Motorists and cyclists can pass right turning and parked vehicles on the left.
Cyclists should not pass motorists on the right, but rather wait or pass on the left as it is dangerous to be in the blind spot of a vehicle already in the act of turning.
Motorists turning right should watch for bikes on their right side and in their blind spot.
CAA SCO reminds everyone on the roadways that we're all in this together, regardless of the type of vehicle we're driving or riding.