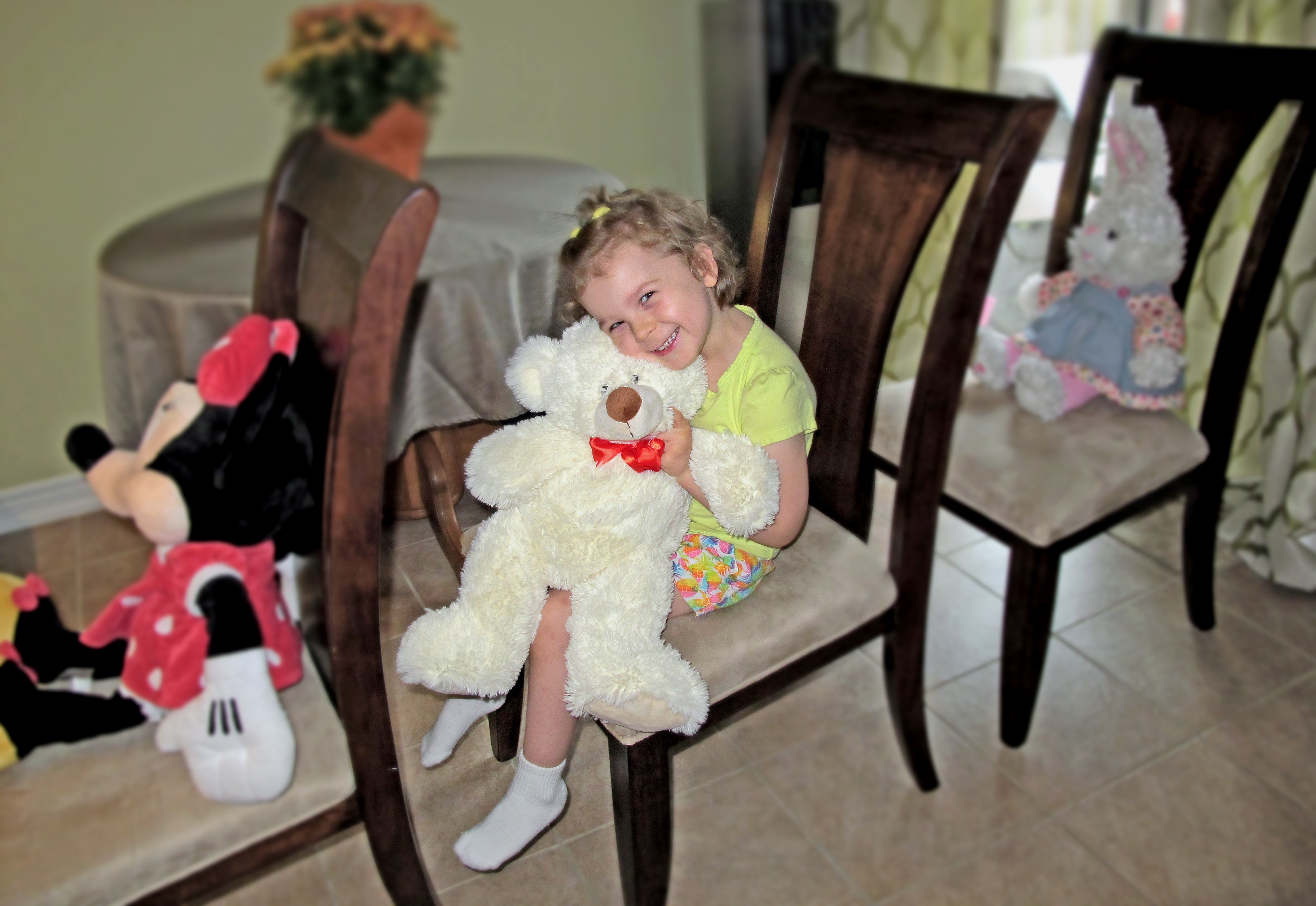 Back-to-school time is here! Going to school for the first time, or even going back to school, can be a time of nerves and change for little ones and their parents. We interviewed a few parents to get the scoop on how they're dealing with the transition.
Anna Mierzejewski lines up a group of chairs with her daughter Kasia in the kitchen in order to make a pretend school bus. It will be Kasia's first year going to school and taking the school bus.
"It's a stressful time, mostly because of the unknowns – for her and me," says Anna. "If you've ever been at a school during pick-up or drop-off times, you know how crazy and chaotic it can be. Plus, I have this vision where Kasia's face is glued to the inside window of the school bus crying as it pulls away – and that just breaks my heart."
There's a lot of nervous anticipation felt by parents when sending their kids to school, says Anna. But she mitigates this by playing games with Kasia to ease her fears.
"The pretend school bus is a fun way to play and involve Kasia, so she knows what's expected on the real thing." Anna encourages Kasia to sing The Wheels on the Bus and place dolls on some of the chairs to act as passengers and the bus driver.
"My babysitter has also helped us get Kasia ready," says Anna. "She's often brought her to the bus stop to wait for the bus with other kids and after when the bus drops them back home. It's really helped with making the whole thing feel familiar and comforting."
On the other hand, Jeff LeMoine is excited to introduce his kids to the tradition of walking to school.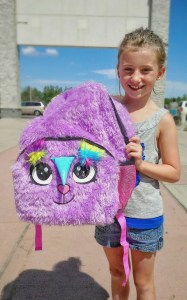 "I have fond memories of walking to school," says Jeff, "and it's important to my wife and I that our kids have that same growth experience."
"My grandmother used to walk me halfway to school and it was a special time we shared together."
While walking to school the two would stop to pick-up classmates along the way. "I still remember their names after all these years – Mike, Linford and Faisal. I lived in  a diverse neighbourhood and I learned a lot about people, cultures, food and early morning routines. I would not trade the experience for anything." says Jeff.
Jeff's daughter Erica is six years old now and his son, Ryan, is three. "Before Erica started school, we walked to school together to get familiar with the route and get her  excited. We'd peek through the classroom window when we arrived and imagine all the wonderful experiences she'd have with her teacher and friends."
The walk to school was also a classroom for Erica. "I pointed out things to be cautious about – including knowing which house to go to if she needed help. All these   things will come in handy when she's older and walks to school by herself. Things should be easier with Ryan, since he will have his older sister as a role model," says Jeff.
CAA has had a long history in creating safe school zones for 80 years. We're here to help with the back-to-school routine.
Click here for more school zone safety tips or learn about our CAA School Safety Patrol Program.