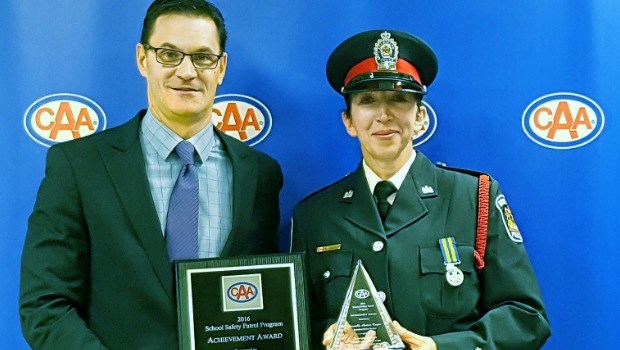 We are proud to announce that Constable Andrea Cooper of the Brantford Police Service has been awarded the CAA School Safety Patrol Program Achievement Award.
Since September 2013, she has been the School Safety Officer and has helped numerous patrollers be the best they can be.
She knows what it takes, as she was a safety patroller herself, and her eldest daughter recently completed her tenure as a patroller before graduating to high school; the torch will be passed on to Constable Cooper's youngest daughter when she enters Grade Six in two years. Aside from the CAA School Safety Patrol Program, Constable Cooper also provides safety training to students on road, cycling and pedestrian safety, as well as internet, social media and personal safety.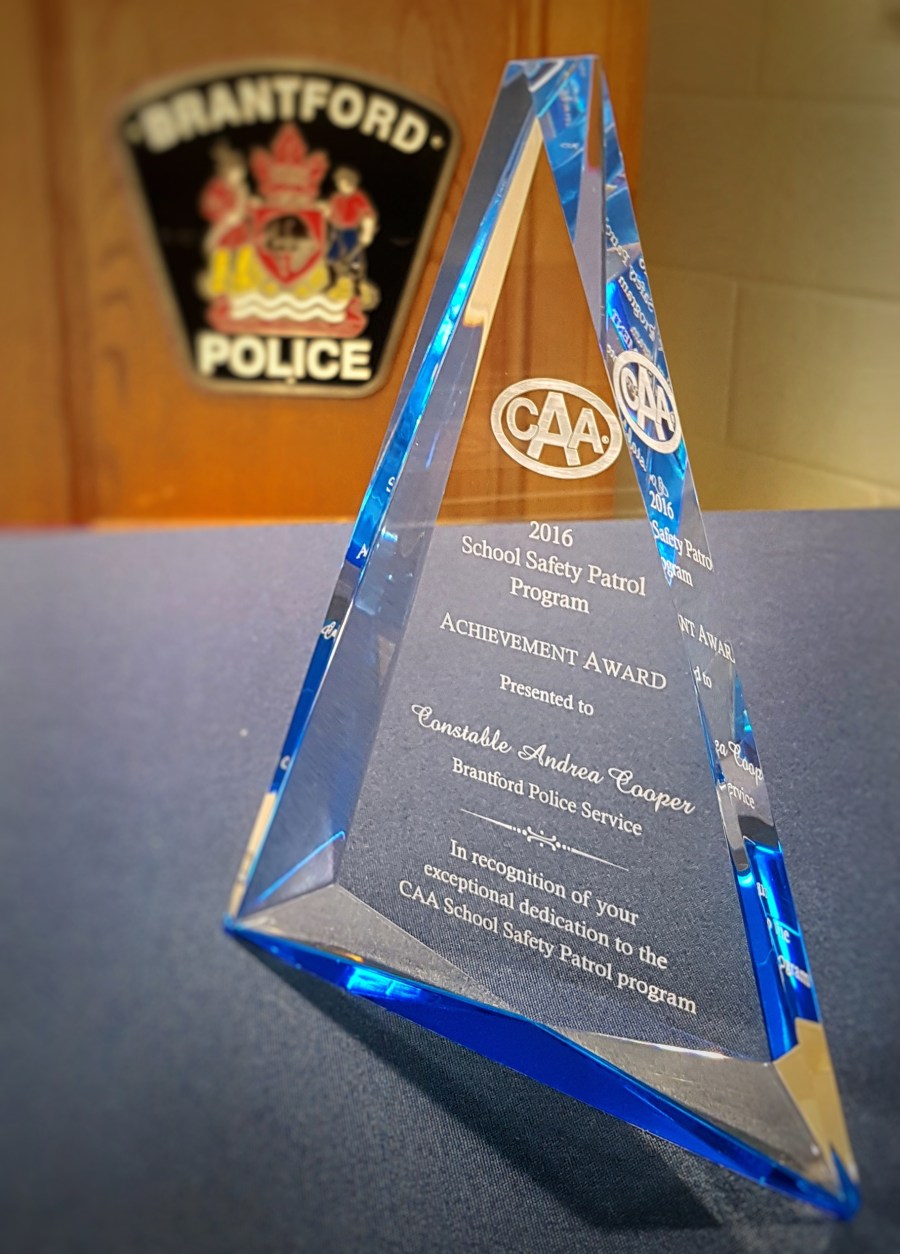 "I am so honoured to be the recipient of this award.  The School Safety Patrol Program allows kids to be actively involved in keeping other kids safe, and I have seen firsthand how proud patrollers can be when they wear their vests on duty. I couldn't be more proud of the patrollers and their teacher supervisors in Brantford."
There are over 600 safety patrollers, representing 34 schools, within the Grand Erie District and Brant Haldimand Norfolk Catholic District School boards, actively participating in the CAA School Safety Patrol Program.
Patrollers are rewarded for their hard work and dedication at the annual CAA School Safety Patroller's Appreciation Day at the Brantford Cineplex Odeon, which is combined with the Mayor's Safety Patroller of the Year Award. In addition, monthly Safety Patrol Awards are handed out to deserving students.
Brantford Police have actively participated in the CAA School Safety Patrol Program for well over 50 years.
Congrats to Constable Cooper and Brantford Police for their dedication to the CAA School Safety Patrol program.