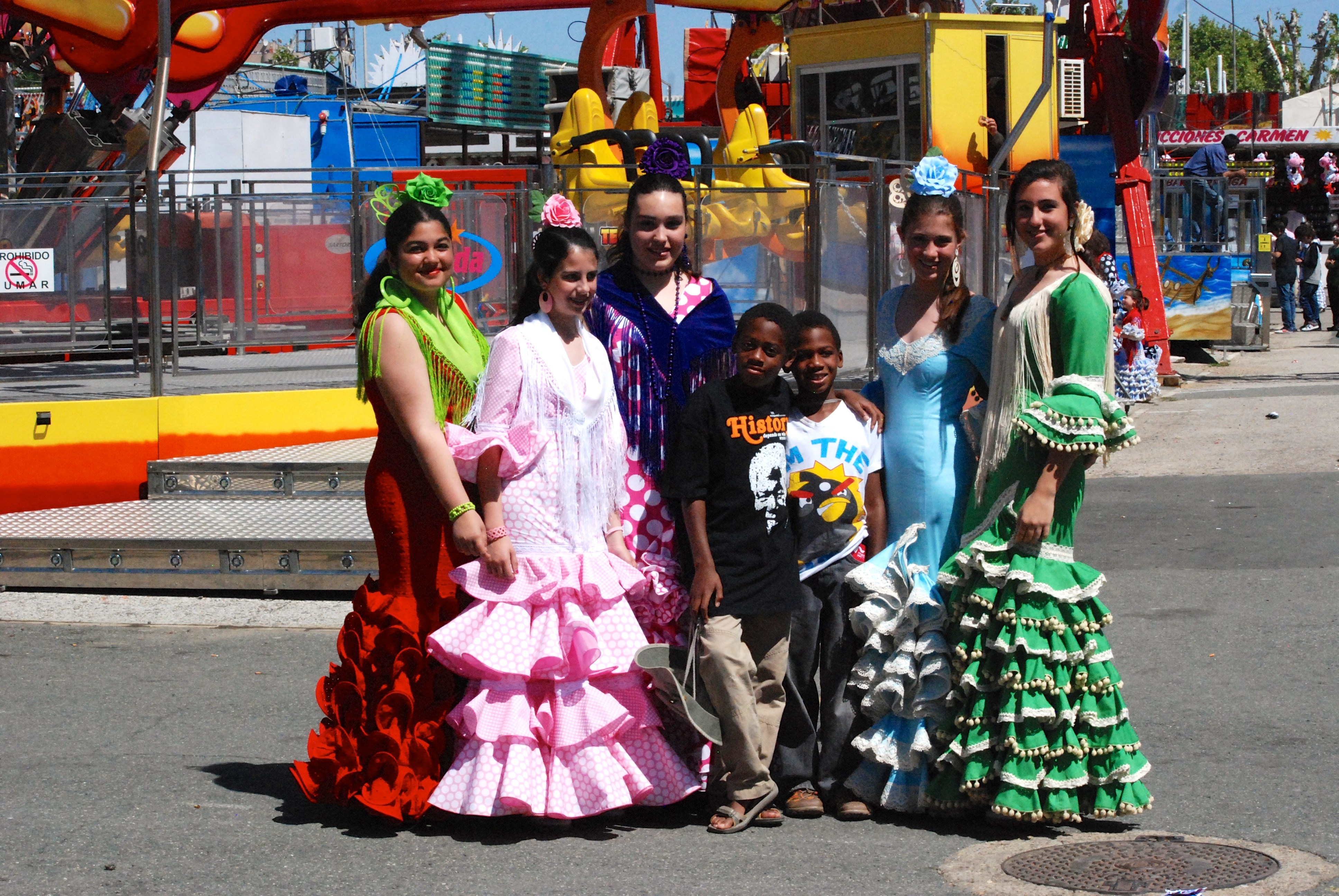 Today's guest post comes to us from Globetrotting Mama. An avid traveller, Heather Greenwood Davis says Europe has plenty to offer kids at any age. Check out her great tips and insights below!
---
"Mom, you have got to see this!" My son Cameron, 7 at the time, has come running into the room we're touring at The Palace of Versailles in France and is insisting I head out with him to the gardens. The excitement on his face is infectious but not surprising. Europe never disappoints.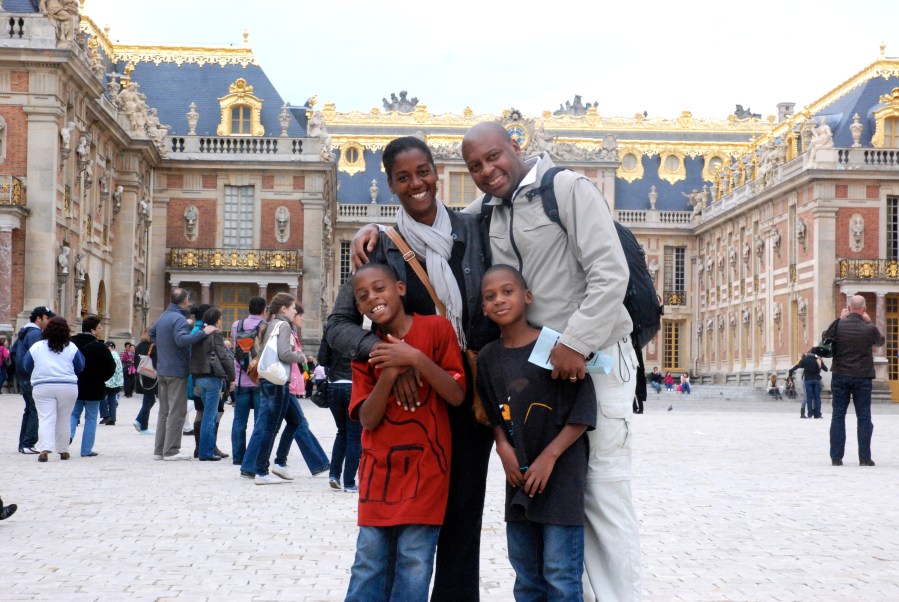 This is only our second trip to Europe with the kids, but each visit has had us hopping between countries and inspired to return. Our vacations here always have the right mix of education and fun. One minute we're exploring the detail in a painting of Napoleon in France, the next learning to cook Italian favourites with a local chef and the next looking up at Big Ben or down from the London Eye.
The common denominator in our favourite European stops? Great food, outdoor adventures and friendly locals who seem to have a special place in their heart for traveling families. That last point can't be taken for granted.
On our first trip to Europe, the kids were only 11 months and 3 years old. We were exhausted parents craving a vacation and Europe's gorgeous scenes were calling our name. Many we told about our plans to hit Europe with toddlers in tow thought we were nuts.  (The Eiffel tower with a diapered child?) But the truth is, even with the hiccups, it was a trip we still talk about and one that is part of the family lore as we pore over photos in the albums.
That's the trip when we met our first (costumed) gladiators in Rome, strolled the Champs-D'Elysees in Paris and sampled gelato done right in Siena. Fast forward a few years to our year-long trip around the world and slightly older kids brought new experiences. This time stops included Portugal (with its fresh seafood dishes al fresco and a head pat for each of the boys), Spain (where they were encouraged to eat even more Paella, while mom and dad topped up their sangrias), Amsterdam (where bikes outnumbered people and pancakes are a national staple!) and more.
If there's a downside to Europe it's that it can be expensive. That's where a CAA membership can prove useful. Discounts or exclusive benefits on activities and travel package providers across Europe go a long way in stretching your Euros.
But as far as Europe being "too adult for kids?" Not a chance. From museums to open squares to age-old churches, bring the kids and believe me, they'll find the fun in all of them. It's why when Cameron yanks my hand ready to show me his latest greatest European find, my smile is as big as his. Planning a European trip with the kids? Here are 5 tips to keep in mind:
Research your road trips:  Not all roads and routes are considered equal. In Portugal driving was easy. In Florence, it was a nightmare. Before you decide on whether you'll get behind the wheel in Europe, read up on what driving is like in the area you're planning to visit. Talk to your CAA travel specialist before you leave for maps and road trip advice.
Plan according to your family members' ages and interests:  Kids of any age will find something to love in Europe but keeping the age of your kids in mind as you plan the trip will help you to make sure you've built in enough down time. Naps when they're little, and enough adventure and excitement if they're older are key considerations.  Remember to also leave lots of unscheduled time. A jam-packed itinerary will leave you too tired to enjoy time together.
Find a home-base: Jaunting across Europe with kids isn't for the faint of heart. Take the time to research accommodation options and to book them in advance. Read the reviews, check the websites and understand the currency exchanges and any extra taxes before you arrive.
Don't pack the kitchen sink: Your kids will rely on anything you bring with them. Don't want them hovering over iPads all day? Don't bring them or at least set the rules long before you leave home. And try to keep the items you'll have to keep track of to a minimum. Less time worrying about whether you lost a special item, means more time enjoying where you are.
Get the kids involved: It's age-old wisdom that if the kids are involved in planning they'll be more exciting about the trip. Give them small decisions to make (like what day or how long you'll spend at a certain place of interest) and they'll feel a sense of involvement that will serve you well. The other reason to get them excited early? It gives you a carrot to dangle if there's a discipline issue on the road. Kids aren't listening? Having trouble maintaining the peace between siblings? Just wave that carrot. Works every time.
Lost in a sea of travel options and providers? Ask a CAA Travel Consultant about incredible family friendly tours from the following travel providers:
Adventures by Disney
Explore the beauty of a trip to Europe with Adventures by Disney and discover a place where kings and queens rule, storybook cities thrive, mountains shoulder the sky, and famous legends come to life before your very eyes!
Trafalgar Tours
Trafalgar specializes in family-friendly hotels, dining and experiences. With specially-catered events like pizza-making in Rome, meeting Costa Rica's sea turtle experts or even learning how to hula and make flower lei in Hawaii, Trafalgar is a great place to start planning your family's next adventure.
Globus
Request a free family travel brochure from Globus to discover how your family can experience new places, cultures and peoples. It's never too late to visit some of the most famous places and sights on earth, and who better to share them with than those you love most?
CAA can help you plan your perfect European Vacation. PLUS, CAA Members receive exclusive Member benefits on select European departures.
For more information, visit your nearest CAA Store or call 1-855-747-2959  today!
Heather Greenwood Davis is a family travel writer and columnist based in Toronto. Her family won the prestigious National Geographic Traveler Magazine "Travelers of the Year" moniker in 2012 for their year-long trip around the world. Reach her at www.globetrottingmama.com