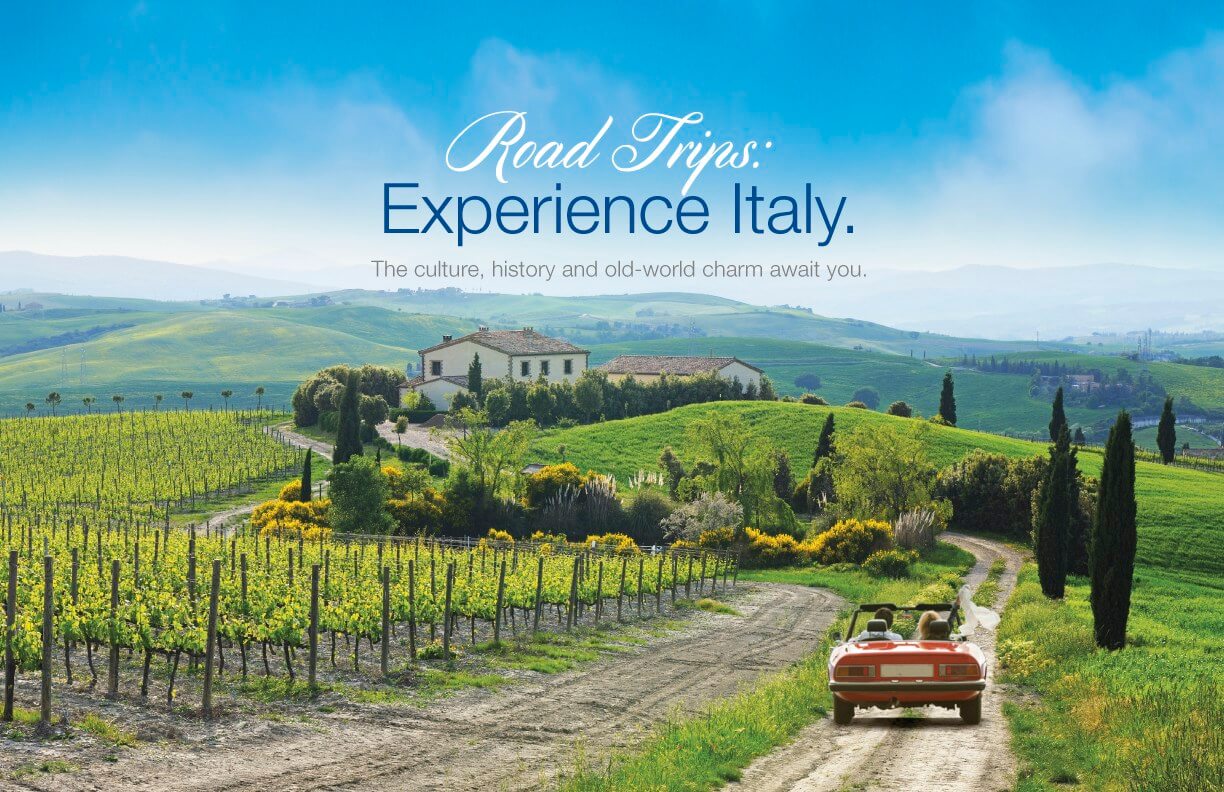 We've all dreamed of it at some point. The rolling Tuscan hills, the gorgeous Roman architecture – there's simply nothing like the beauty of Italy.
One of the best ways to experience this amazing country is to travel by car. The winding roads can take you through countless villages and towns, each with their own unique charm. Sometimes, it's off the beaten path that you can truly experience the culture, food and hospitality that Italy is famous for. Imagine drinking a crisp wine in a villa on the Amalfi Coast, or staring up at the imposing Colosseum. You can do all this and more when you plan the perfect road trip with CAA.
Rent a car and plan your route with our handy maps and TripTik Travel Planners. Make sure to leave room on your itinerary for unplanned, unscheduled stops to add a little adventure! CAA Travel will help you arrange every detail, like flight, hotels and travel insurance. They'll also ensure that you have the documents you need, like an International Driving Permit, so that you can relax and let the road take you to paradise.
Check out our eBook to learn more about the destinations you can choose from, and don't forget to look at our suggested Italy itineraries for ideas on the vacation that would be best for your needs and interests.
Ciao!