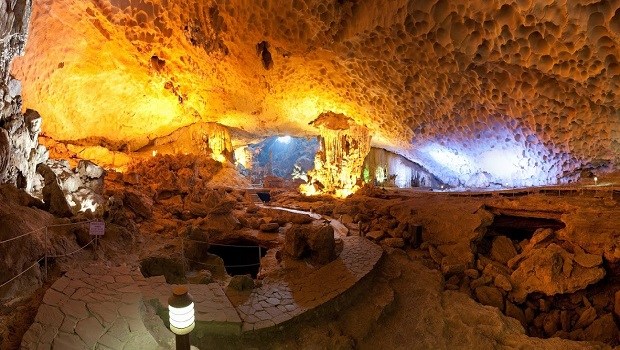 Hello…(hello)…(hello)! That's the sound of your voice echoing in Vietnam's Hang Son Doong cave. You might be in for a surprise beyond the echo, however.
Forget the usual roadside tourist trap version of a cave with cramped rocky corridors forever spiraling into darkness. Imagine a different but familiar planet instead, cradled beneath the earth's surface and waiting to be discovered.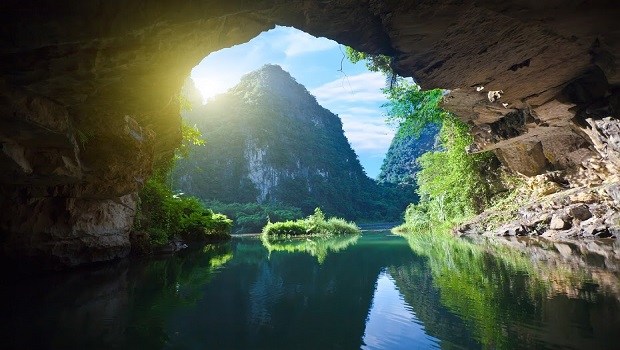 Vietnam has a vast and impressive subterranean system, with two caves ranking among the top three largest in the world. Discovered by a local resident in 1991, Hang Son Doong is the largest of them all, an adventure destination worthy of the hefty tour fee that is required to enter. The cave is so large that a Boeing 747 could fit inside its largest chamber.
Of course, size isn't the only thing of importance here. It's the little details that give Hang Son Doong its otherworldly personality. Small openings at the cave's roof allow the interior to mingle with the outside above, often in fascinating ways. Hot and cool air meet at these openings to form a layer of cloud-like fog, creating an ethereal sky beneath the earth, a surface beneath the surface. The cave springs to life wherever the sun touches it. Spots of algae on the walls offer an alien glow, and the light from large dolines – areas where the ceiling of the cave has collapsed – can coax whole stretches of jungle terrain from the limestone.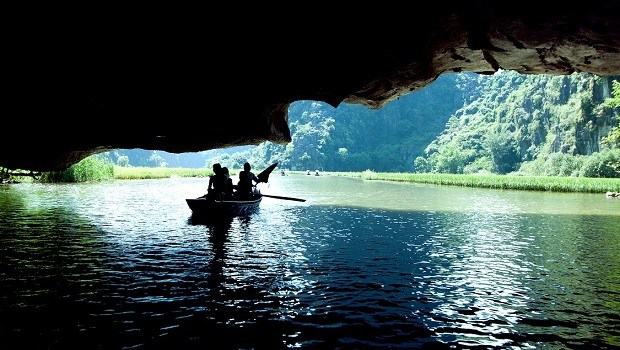 Rain is an important factor to consider when you're planning a trip. Hang Son Doong is open during Vietnam's dry weather months, from February until August. After August, heavy rains cause the cave's interior river to rise. Hang Son Doong has been accessible to tourists since 2013, but plan ahead because visitors can only go with a tour group and a special permit.
Want more information? CAA Travel Consultants are ready to help you plan your next vacation. Visit your local CAA Store to book with an in-store Travel Consultant or call us a 1-800-922-8143.