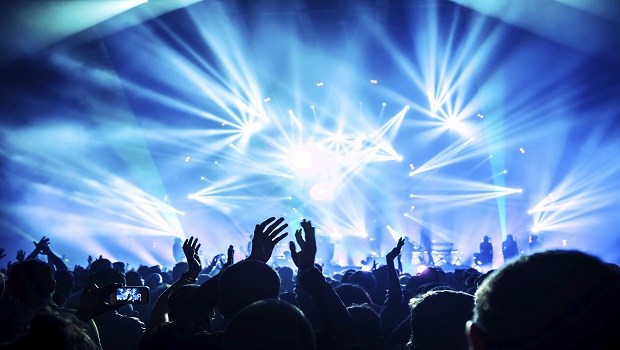 Iceland has long fostered a relationship with pop music without sacrificing its unique cultural identity. Even a passing familiarity with Iceland brings to mind a flurry of sights and sounds – the breathtaking glaciers, clean crystal waters, and the cascading glow of the northern lights are forever intertwined with ethereal vocals and epic soundscapes. Iceland's capital city of Reykjavik has established itself as a top destination for major music festivals. Here are the big three that are worth booking a flight for:
Secret Solstice, June
Secret Solstice became the most recent addition to Iceland's growing music festival scene in 2014. It's probably the best to attend if you want to see established international artists and local Icelandic bands alike, with major acts like Wu-Tang Clan, FKA Twigs, and Massive Attack headlining during the first two years of this event. This festival sets itself apart by actively making use of Reykjavik's natural wonders. One set of performances in 2015 took place inside a glacier. The stakes are being raised in 2016 with the world's first concert taking place inside the magma chamber of a volcano.
All Tomorrow's Parties, July
All Tomorrow's Parties has only been held in Iceland since 2013, but its status as a music festival institution dates back to 1999. With multiple events taking place across the globe every year, ATP is the consummate music snob's festival. It's a place where beloved cult acts headline and garage, noise, and punk rock rule the day. Iggy Pop, Nick Cave, and Public Enemy are just a few of the big names who have graced ATP Iceland's stage, which coincidentally happens to be the airplane hangar where Iceland Airwaves held its inaugural festival.
Iceland Airwaves, October through November
This is the original. Think of the Airwaves festival as Iceland's version of the South by Southwest festival held in Austin, Texas. It offers the strongest emphasis on Icelandic music and now takes place across an assortment of intimate venues instead of on an individual stage. The spread-out nature of this festival is particularly appealing because it allows you to pop into performances as you explore Reykjavik. Past headliners include famous Icelanders Sigur Ros and Bjork, two of the country's most notable breakout artists.
Want more information? CAA Travel Consultants are ready to help you plan your next vacation. Visit your local CAA Store to book with an in-store Travel Consultant or call us a 1-800-922-8143.