What $10,000 Can Get You in the Used-Car Market
These affordable rides cost the same as Canada's lowest-priced new car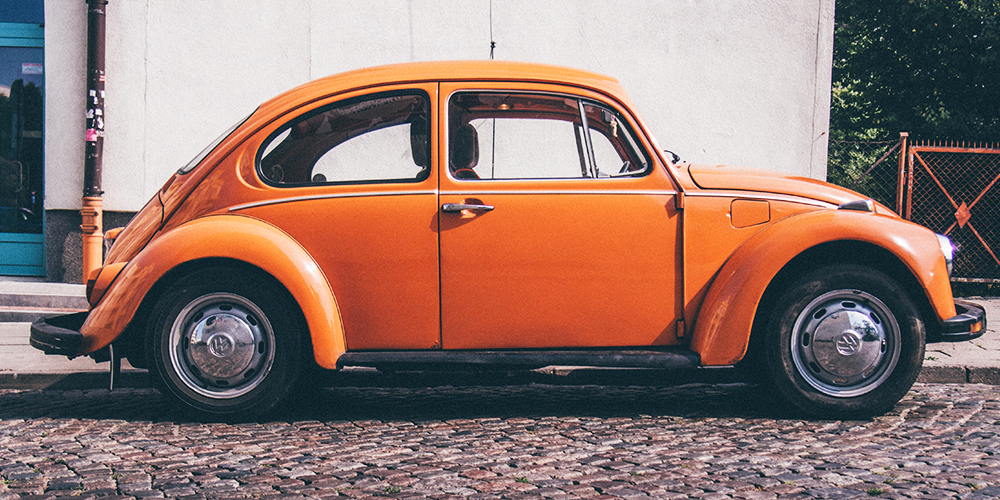 The average Canadian student has at least two of the following: a free chair they found at Goodwill, a Pizza Pizza loyalty card, their parents' Netflix password or $1.34 in their iTunes account. The average Canadian student wants to have: a nice set of wheels. Not too expensive, please.
Canada's lowest-priced new car, the Nissan Micra, retails for $9,988. (At that price, a manual transmission, split rear seats that can be folded down and a radio are included; air conditioning is only an option if you upgrade to the automatic transmission.) With that amount as our budget, we challenged ourselves to find options in the used-car market. Econ 101? Got it covered.
The practical choice: 2013 Hyundai Elantra SE
A low-mileage Elantra is a fairly safe bet. Keep an eye out for the SE model, which has plenty of comfort features like air conditioning and cruise control while still packing in safety gear like electronic brake assist and stability control.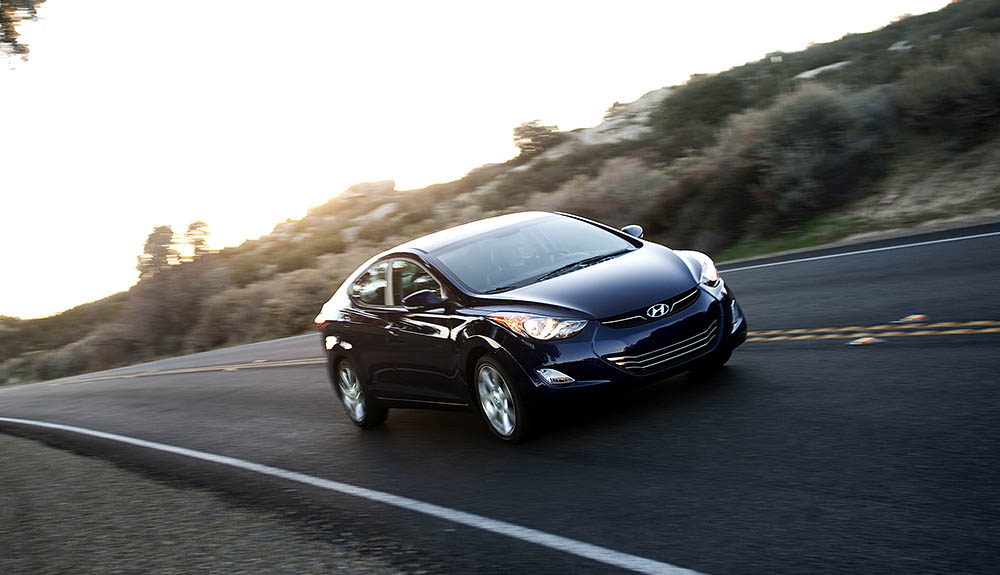 Gadget lovers will enjoy the iPod connectivity and SiriusXM radio, while gearheads will appreciate the manual shift mode on the automatic transmission. Bonus: this model Elantra was an IIHS Top Safety Pick+ and gets superb fuel economy.
The adventurous choice: 2014 Fiat 500 Turbo
Fiat's diminutive hatchback is the textbook definition of cute, with expressive headlights making it look like a puppy that wants to play. Equipped with a 135-horsepower turbocharged engine, this puppy also wants to run. The turbo model commanded a premium when new, but some second-hand models have now dipped into our budget range.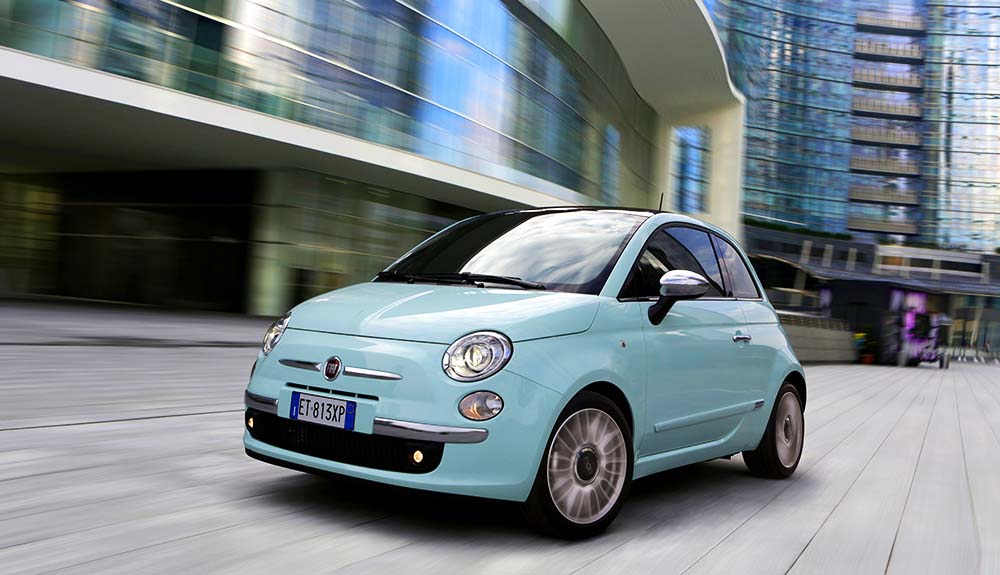 Small in size but big on safety, the 500 Turbo has seven airbags and electronic stability control. Comfort abounds in the form of air conditioning, hands-free Bluetooth communication and a leather-wrapped tilt steering wheel. Sensibly sized tires will keep a lid on expenses come replacement time, and maintenance costs for the 1.4-litre engine are more than reasonable.
The quirky choice: 1969 Volkswagen Beetle
In terms of high-tech features, this Beetle is the polar opposite of the Fiat and Hyundai listed above—even though, by the time this Beetle was built, the car had been on sale in North America for a number of years and received many safety updates along the way. During the 1968 model year, for example, Volkswagen added cushioned dashboard panels, better bumpers and a revised rear-suspension design. But there's still no satellite radio or leather-wrapped steering wheel and, given its age, it's probably better for short grocery runs than cross-country road trips.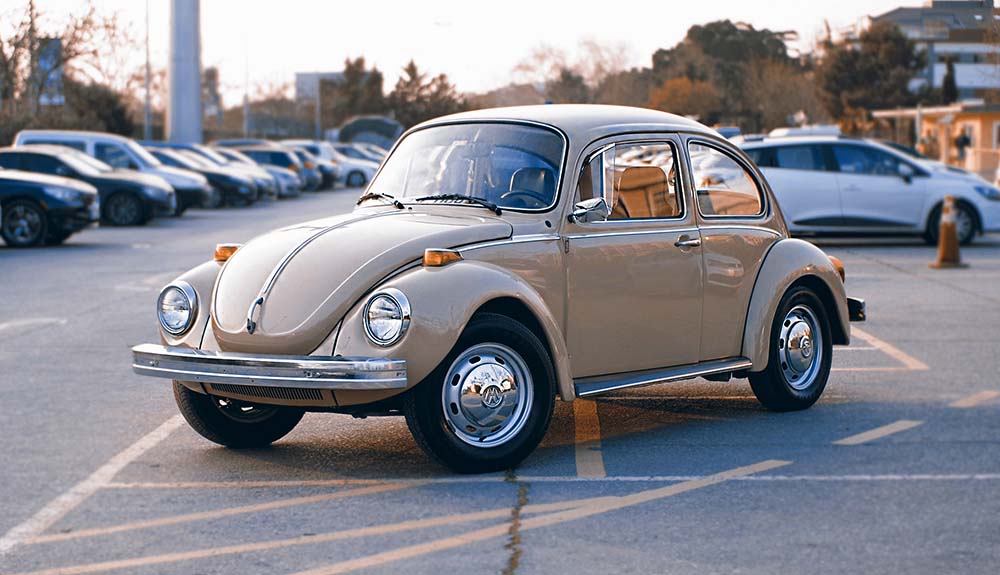 What it may lack in Bluetooth connectivity, though, it more than makes up for in character. There's little need to explain the appeal of a classic Beetle. Instantly recognizable, it is an icon of style that has carried around generations of people and their families—and could make you a familiar sight on jaunts around campus.
Models shown are for illustrative purposes only; availability and price depend on the specific car and are subject to change.
Searching for a new car?
Check out our picks for the seven best cars for new drivers or read our tips on how to tell if it's worth fixing your car.
Once you've found a model you like, turn to our guides to buying a car and selling a vehicle, then protect your new ride with CAA Auto Insurance.
Image credit: Courtesy of Hyundai and Fiat