More Shop Talk: What You Wanted to Know About Cars
CAA Auto Expert Ryan Peterson answers your questions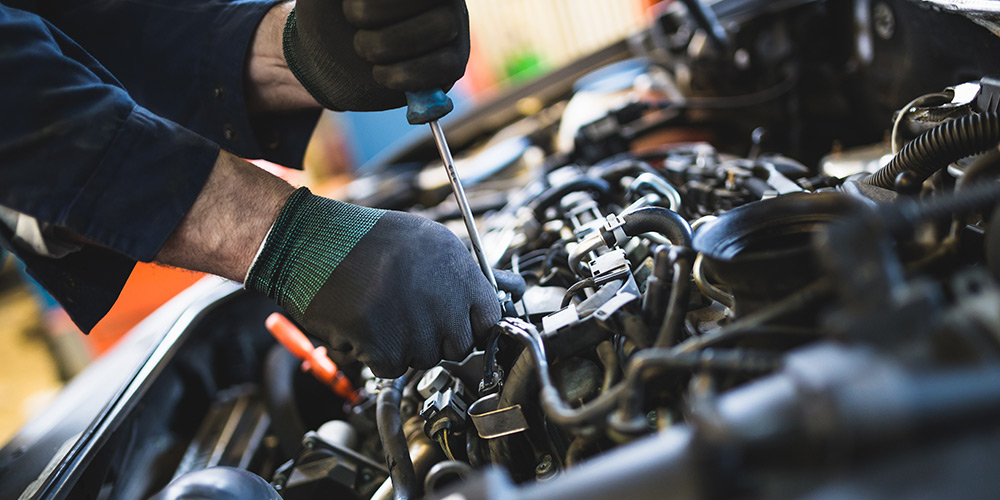 Buying a new car? Looking for auto repair advice? Whatever your automotive queries, CAA's Consumer and Technical Service Team (CATS) are always on hand to answer your questions—free of cost—by phone or email. We asked Ryan Peterson, a member of the CATS team, to answer some of our readers' questions.
IGNITION ISSUES
Q: About once a month, when I start my 2002 Chevrolet Impala, there's no response, though the interior lights work. After 15 minutes, several hours or even a day, it starts and runs for another month.
–Lynda Chantson
A: It sounds like there's a poor electrical connection either at the battery terminals or at the engine ground points. All connections at the battery and engine ground should be inspected and cleaned. If the problem persists after that, have the ignition switch inspected.
FLUID REPLACEMENT 101
Q: I took my 2005 Toyota Corolla in for an oil change, and it was recommended that the car have a transmission and coolant flush. Is this necessary?
–Josset-Patricia Johnson
A: Today's coolants have corrosion inhibitors that prevent rust from forming on metal components. These inhibitors break down with age and become acidic, requiring the coolant to be replaced. Transmission fluid will also deteriorate from age and contamination. The Toyota maintenance schedule suggests replacing the transmission fluid every 96,000 kilometres and the coolant every 128,000 kilometres.
SCRATCH ETIQUETTE
Q: My leased car has a couple of very thin scratches—about three inches long—on the trunk lid. My lease comes up next June. When I turn in the car, will they expect me to have the trunk repainted? I'm not sure where I stand legally.
–Joe Markarian
A: Vehicle manufacturers consider scratches and dings to be wear and tear. However, the guidelines covering what is acceptable are set by the manufacturer and often vary. I suggest having your salesperson inspect the vehicle now to assess whether the scratches would be considered excessive. If so, look into having the lid repaired by buffing or wet sanding rather than having it painted.
START UP WOES
Q: I purchased a new vehicle and it's always had a hesitation when starting from a stop. It lasts from a fraction of a second to about one second plus. Two dealers have looked at it, one made a few changes, but there's still no change. The dealer replaced the valve body and updated the PMC/CVT. Any other suggestions?
–Dwight Wesenger
A: It sounds like you may be experiencing the characteristics of a vehicle with "drive-by-wire" technology. Vehicles with this technology have no direct connection between the gas pedal and the engine. Instead, they rely on signals from sensors that must travel to the computer, be processed, and then be sent to various solenoids and motors that must respond accordingly. This may only take milliseconds, but sometimes there's enough delay that we notice. If this is the cause, firmware updates may help, but typically there is no solution.
TRANSMISSION TROUBLES
Q: I have a 2003 Venture Chevy Van in mint condition. While on a drive to Florida I went through a car wash and the engine light came on right after. The manual suggested it could be a result of the car wash, and that it would dry out. At the same time, though, the transmission began to hiccup and lurch when shifting gears. Do I need a re-built transmission or could it be iron filings building up?
–Kathryn Arthur
A: It's possible that water—under high pressure from the car wash—has seeped into the wiring harness and is causing issues. The first step is to have the onboard computer scanned, to determine which diagnostic codes are present. This will give the technician an indication of which areas to look at, to better diagnose your problem.
Have a question? CAA Members can speak to a CATS specialist by phone at 1-866-464-6448 or email cats@caasco.ca.