2016's Best AWD Cars
Some of our favourite all-wheel-drive vehicles include park-assist, a continuously variable transmission and impressive technology
Volkswagen Golf R
Though it resembles its more pedestrian sibling, the R designation represents the fastest-production Golf ever made by the company. With 292 horsepower and 280 lb-ft of torque, that claim is not hard to believe. It also has the 4MOTION AWD system, and new this year is an optional park-assist function.

Lexus RC 350
For fans of hopped-up sedans, the 2016 Lexus RC 350 is now packaged in F SPORT Series 1 trim, with specialty seats, alloy wheels, a shift knob and more. Backing up its flashy appearance is the silky smooth 3.5-litre V6, boasting 307 horsepower and 277 lb-ft of torque, matched to the Lexus i-Four AWD with an electronic centre differential.

Honda HR-V
Fit's bigger brother, the HR-V, is Honda's entry in the up-and-coming subcompact crossover class. The base trim, starting at $20,790, comes as front-wheel drive, but move up a couple of grades and you get a practical and fun AWD car for just over $26,000. The 141-horsepower, 1.8-litre engine, mated to a continuously variable transmission, nets an estimated 8.3 L/100 km in city driving.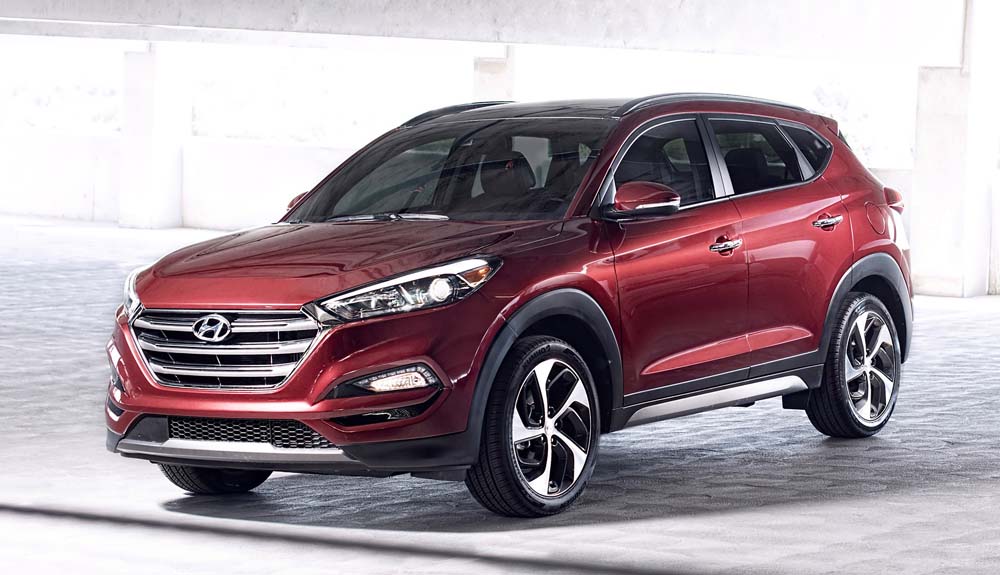 Hyundai Tucson
Completely redesigned, the Korean-built Hyundai Tucson adopts the new face of the brand through the hexagonal front grill, also found on the Genesis and Sonata. Customers can choose between two four-cylinder motors: the standard 2.0-litre, 164-horsepower engine or a more powerful 175 horsepower, turbocharged 1.6 litre. The latter includes a segment-first seven-speed dual-clutch automatic transmission. Available in both FWD and AWD, the Premium AWD starts at $28,999.

Volvo XC90
The XC90 recently received the Top Safety Pick+ rating from the U.S. Insurance Institute for Highway Safety, which isn't much of a surprise given the automaker's safety-first reputation. But besides helping to protect its passengers, the mid-size luxury crossover boasts a lot of impressive technology, such as a huge touchscreen tablet replacing traditional dash controls, and an available motor that is both supercharged and turbocharged for a healthy balance of performance and efficiency. This full-time AWD sports a 2.0-litre, in-line 4-cylinder engine.