The World's Coolest Pools To Add To Your Bucket List
Let your imagination dive into these unique watering holes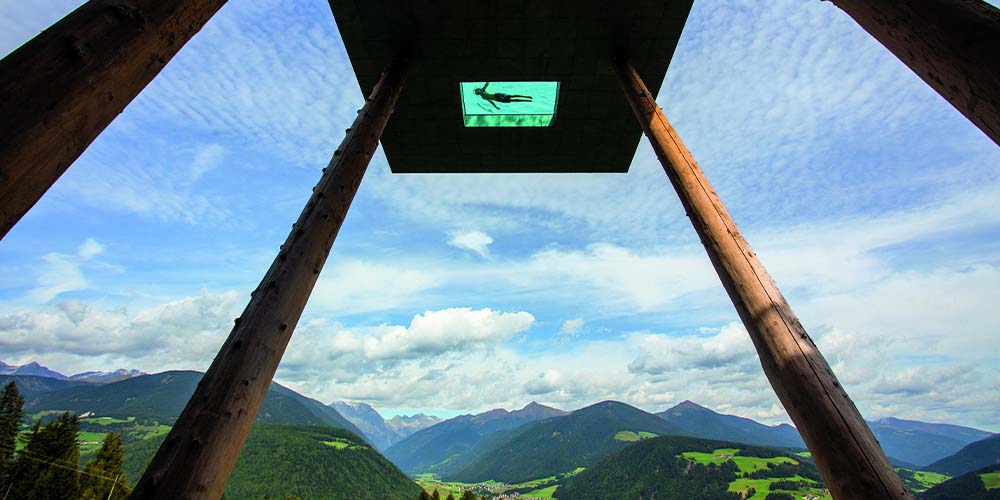 Everybody into the pool! Well, perhaps not quite yet, but we can still bathe ourselves in aspirational travel dreams (and read about them). These five fabulous swimming pools offer unique experiences that are still fun to know about, even if we can't visit them just yet. We'll definitely be taking the plunge when the world re-opens.
A glam hangout at a hotel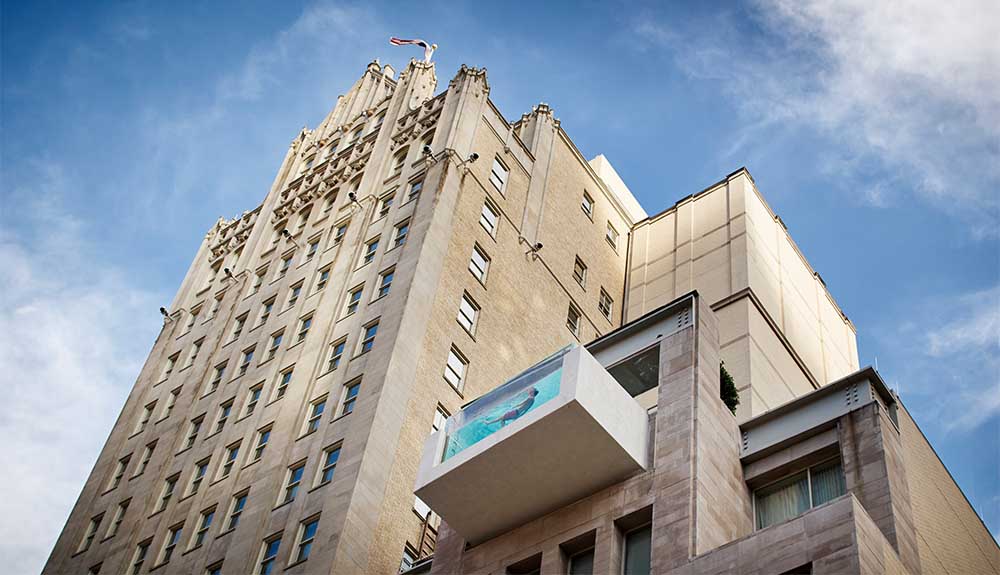 The glittering water of the Joule Hotel's luxurious outdoor pool in Dallas, Texas really does make for the ultimate hangout. Extending more than two and half metres over the busy Main Street traffic below, this 10th-floor oasis is one of Dallas's iconic architectural features. Dive deep and wave to the pedestrians below!
A saltwater swim with crocodiles
Looking for a memorable dip with friends? At the Crocosaurus Pool in Darwin, Australia, bathers share swimming space with a group of saltwater crocodiles—a few of whom have grown to five metres in length! No worries about them being overly friendly: divers are protected within a plexiglass cage while the crocs focus their attention (and their three-ton bite force) on fishy prey, provided by their handlers.
An infinity pool where water meets sky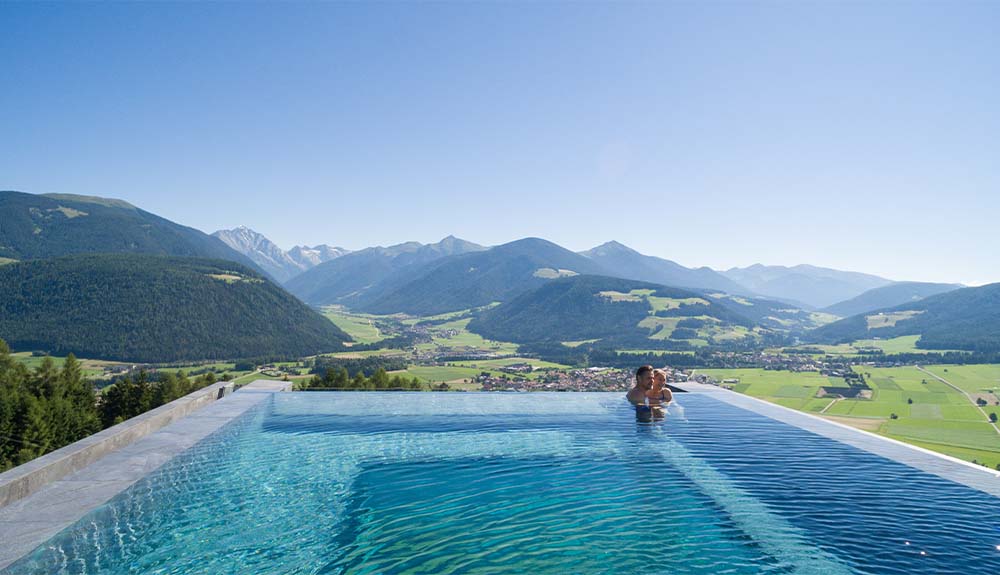 Infinity pools typically trick us into thinking water has merged with land, but not so at the Alpin Panorama Hotel Hubertus, in the Dolomite Mountains of South Tyrol, Italy. Here, the 25-metre-long pool's edge blends seamlessly with the sky. Suspended on stilts that raise it more than 12 metres off the ground, the glass-fronted pool—complete with windowed bottom—lifts swimmers above the nearby pine forests and into the clouds.
A cave with a view
Mother Nature makes an excellent landscaper, and the well-shaped cenote at the Ik Kil Archeological Park, just three kilometres from Mexico's historic Chichén Itzá, is one of her best efforts. The cavernous swimming hole is about 26 metres below ground, but because of its collapsed roof, it's open to the sky above. Climb down a carved staircase to jump in—but keep your eyes open as archaeologists have found bones and jewellery in the cave, thought to have come from Mayan sacrifices to the rain god, Chaac.
A lagoon on the rise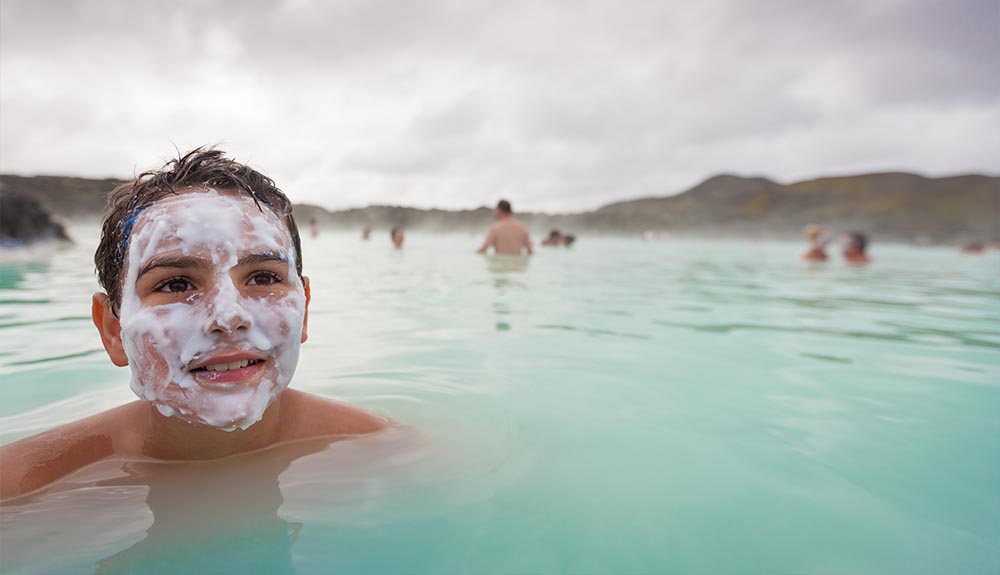 Iceland's Blue Lagoon is the world's largest, accidentally man-made water feature. In the late 1970s, runoff water from a large geothermal facility pooled in a nearby lava field; the soil's natural silica prevented absorption and created a pool that soon became popular with locals. Named one of the "World's Great Places" by Time Magazine, the site is now home to a luxury geothermal resort and spa, from which bathers can wade into the ever-expanding pool (currently 5,000 x 8,700 metres). Its milky-blue, mineral-rich water simmers at a comfortable 39 degrees Celsius and is known for its restorative properties.
Thinking ahead
When you're ready to travel again, contact a CAA Travel Planner who can provide expert advice and help book every element of your dream trip.
Image credit: dpa picture alliance/Alamy Stock Photo, Jouel Hotel, Alpin Panorama Hotel Hubertus, iStock.com/Mlenny