4 Unique Spots to Experience the Best of P.E.I.
Go beyond red-sand beaches and children's books at these unforgettable spots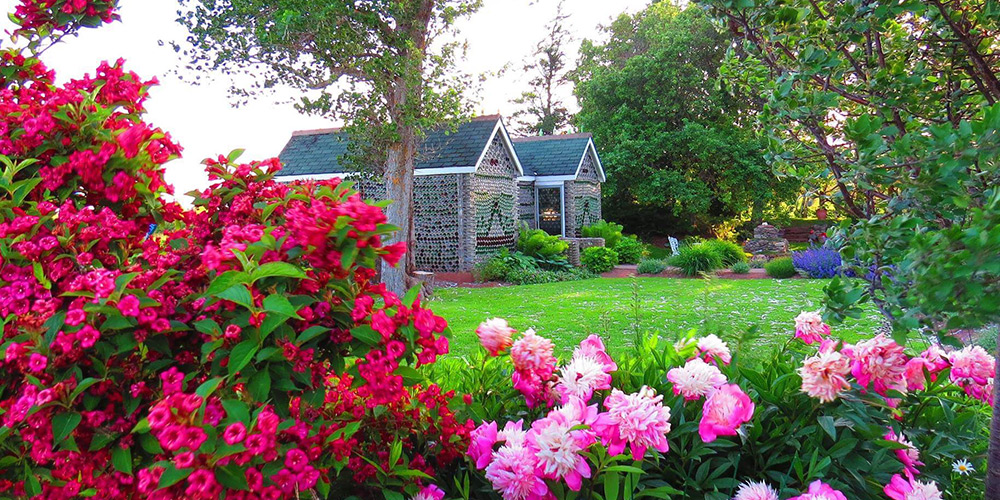 Most folks know Prince Edward Island as the home of lighthouses, lobster and Anne of Green Gables. Of course, those are three wonderful attractions, but there's a quirky personality hiding under the obvious tourist spots. Here are four places on the island where that offbeat side shines through.
1. The bottle houses in Cape Egmont and Point Prim
In the Acadian area near Cape Egmont, west of Summerside, you'll find a collection of buildings fashioned out of old wine bottles—more than 25,000 bottles, to be exact. It's a whimsical spot started by a local a few decades ago, but now attracts a steady stream of visitors who want to check out the house, so-called tavern and a chapel where you can get married. If the bottles don't do it for you, there's also a pretty garden with a pond and views of the Northumberland Strait.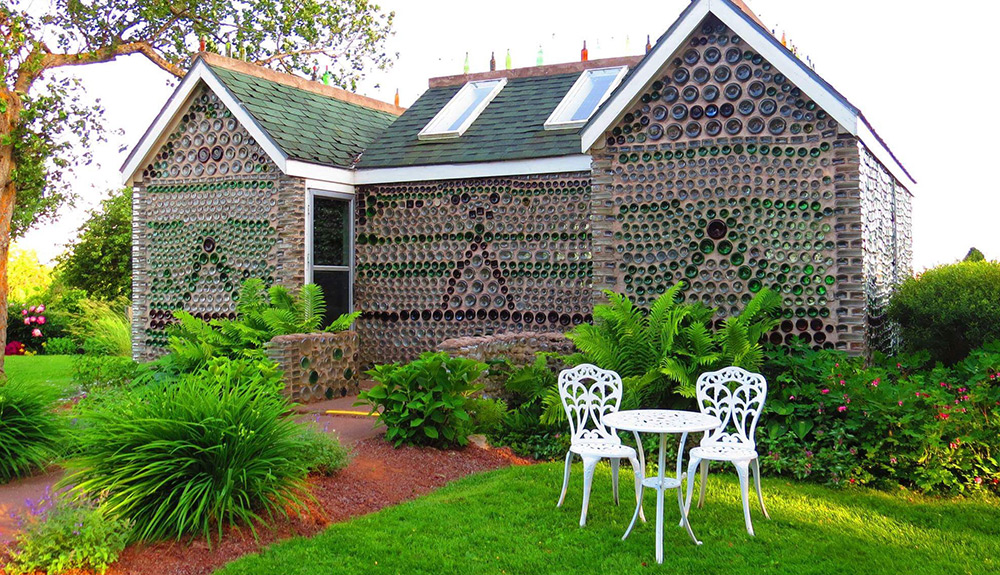 But if you're really fascinated by these structures, there's another collection of small bottle houses on Point Prim, about half an hour from the ferry dock where you can catch the boat to Nova Scotia. And while you're in the area, leave time to grab some chowder near the Point Prim Lighthouse. The soup is light, flavourful and chock full of fresh seafood, and you can eat while sitting in lovely Adirondack chairs on a patio overlooking the ocean.
2. The potato museum in O'Leary
At the wonderful Canadian Potato Museum in the town of O'Leary, you'll learn all sorts of things about the tasty tuber, including how French royalty used to wear potato blossoms in their hair and when Thomas Jefferson brought the concept of French fries to the United States.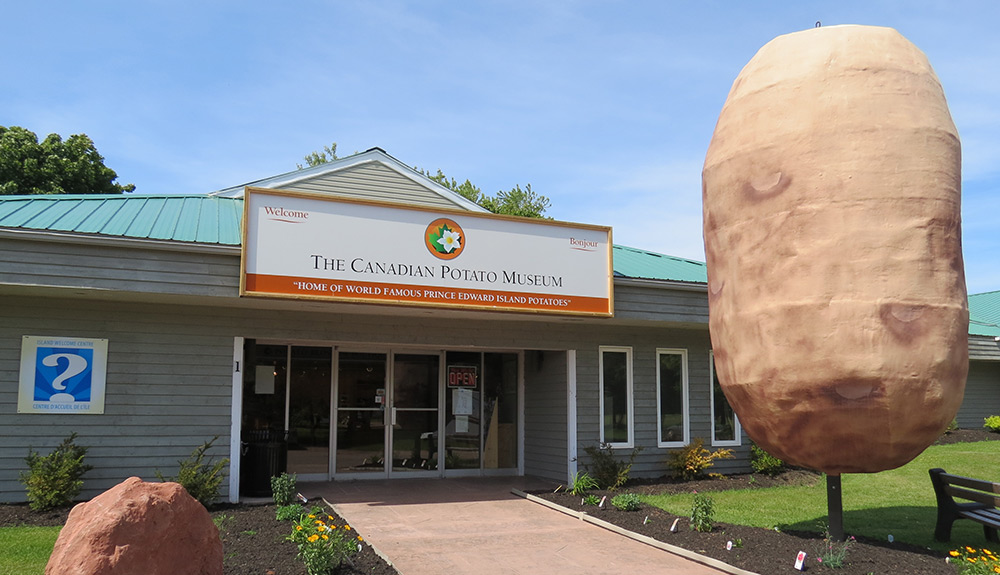 After your tour, settle down in the museum's cafeteria (only open in summer) and try any number of potato dishes, including a lobster-topped baked potato, sandwiches on potato bread and pizza on a potato crust.
3. A music centre honouring Stompin' Tom Connors in Skinners Pond
The village of Skinners Pond in northwest P.E.I. opened the Stompin' Tom Centre on Canada Day this year to celebrate the famous singer-songwriter of such tunes as "The Hockey Song" and "Bud the Spud," who was raised in the town.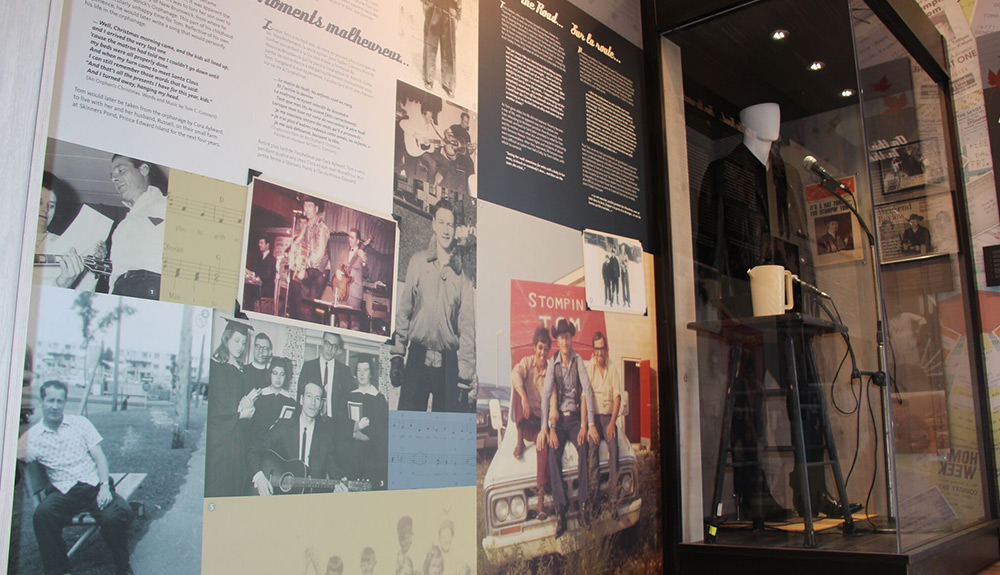 Today, visitors can see displays of his signature hat and boots or step into a recording studio to sing along with his best-known songs in a complex that incorporates his childhood home and the schoolhouse he attended.
4. A fun, funky coffee shop in Charlottetown
The Kettle Black, which opened in 2015, feels like a transplant from Ossington Avenue in Toronto or Main Street in Vancouver, with tattooed baristas and a cool, urban vibe behind its bright yellow façade on Queen Street. Get your fix with a latte—whether coffee or their Charlottetown Fog version of a London Fog tea latte—and take a slice of vegan chocolate loaf or a raspberry-lemon scone to go. Or grab a table in the brick-walled, open-concept space and stay for breakfast or lunch.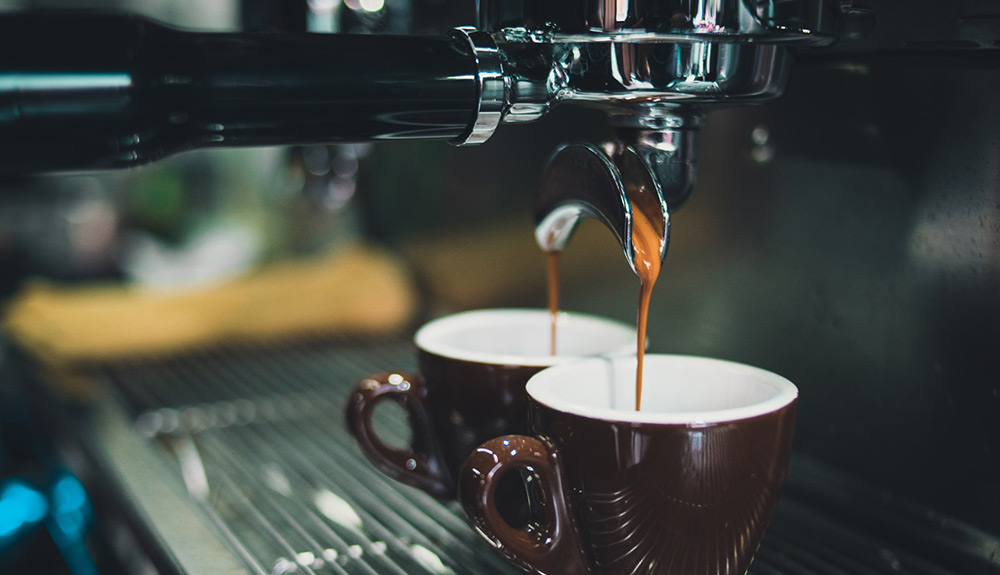 For a tour of P.E.I.'s homegrown culinary scene with stops at oyster farms, breweries and food trucks, check out "Tasting Menu" in the Fall 2017 issue of CAA Magazine.
Image credit: pexels, the bottle houses, the Stompin' Tom Connors museum and The Kettle Black