4 Exciting Summer Escapes Your Kids Will Love
These four cities will appeal to road-trippers of all interests and ages
Sponsored by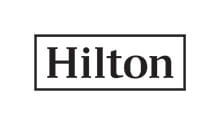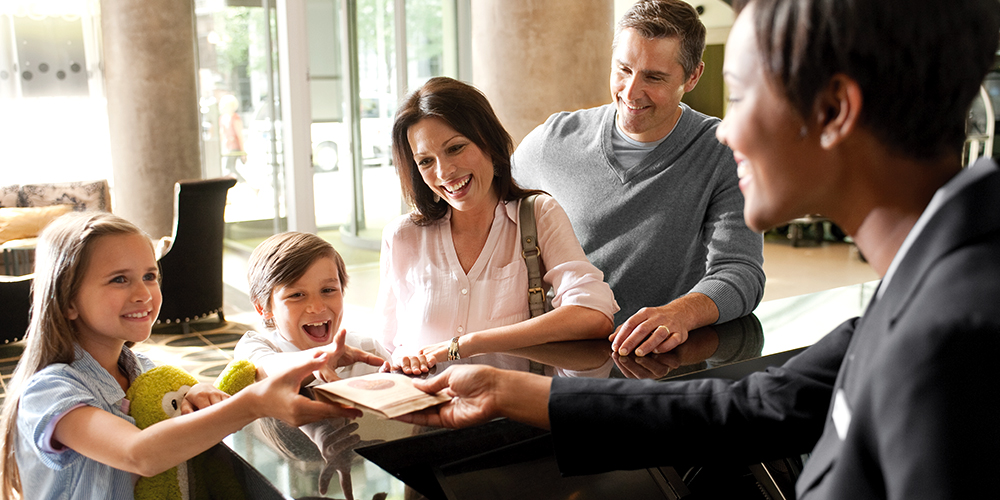 If you have kids, you know finding a family-friendly vacation destination can be tricky. Luckily, Toronto, Ottawa, Montreal and Quebec City promise fun for everyone and they're an easy drive from a home base in south central Ontario. Here's a quick look at what to do in each.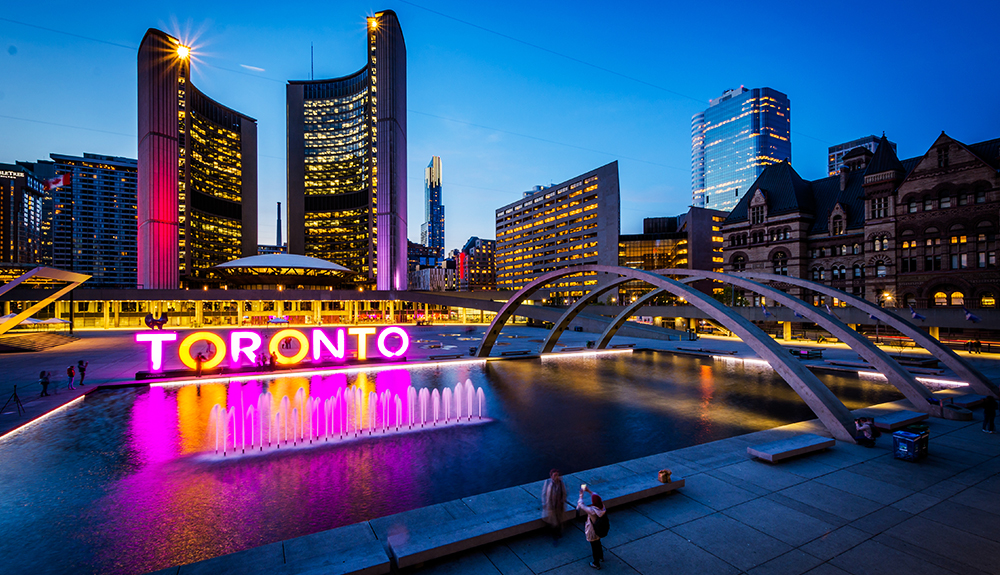 Have a blast in Toronto
Few Canadian cities are more action packed than Ontario's capital. Amusement-park aficionados will love Canada's Wonderland, home to monster roller coasters, a sprawling water park and shows for children of all ages. Budding marine biologists will revel in Ripley's Aquarium, which houses 20,000 animals and has North America's longest underwater viewing tunnel. After all that action, the kids—and you!—will appreciate a subdued day at the Toronto Islands. These idyllic islets, a short ferry ride from downtown, have sandy beaches and Centreville, a quaint theme park geared towards younger kids.
Don't miss: The mother of all carnivals, the Canadian National Exhibition, which runs from August 17 to September 3.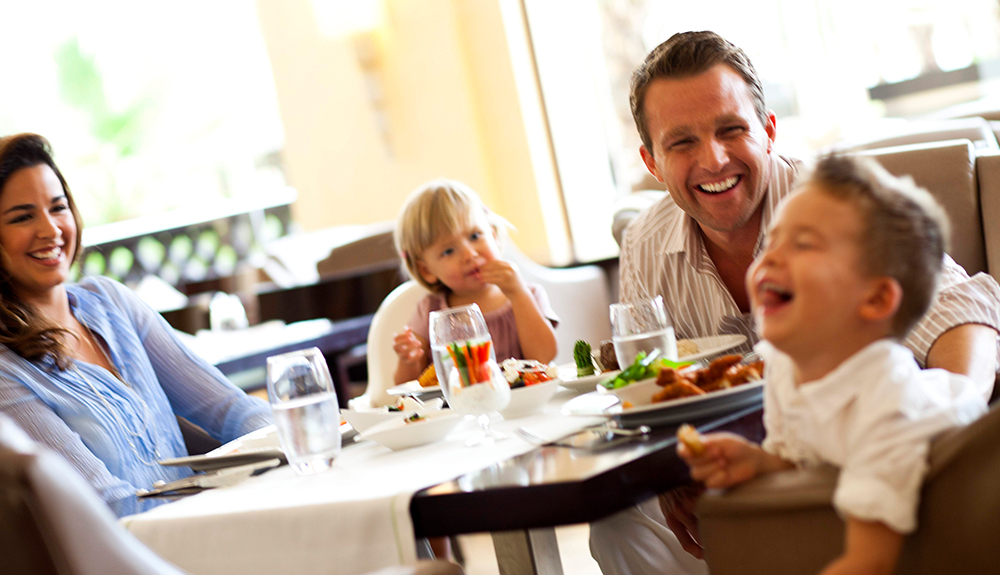 Get your learning on in Ottawa
The nation's capital is bursting with museums that will make your trip both exciting and edifying. Don't miss the Canadian Museum of History, located in adjacent Gatineau, Que. It houses a collection of 218,000 artifacts, from ancient art to rare stamps, and includes the Canadian Children's Museum, with costumes and props for hands-on play. After that, head over to the Canadian Aviation and Space Museum and, if you're not museumed out, drop by the Canada Science and Technology Museum. It's full of interactive exhibits the kids will love.
Don't miss: The Canada Day extravaganza at Parliament Hill on July 1, which often includes an aerial acrobatics show by the Snowbirds and an elaborate fireworks display.
Explore nature in Montreal
It might be Canada's second-biggest city, but Montreal is brimming with green space, making it ideal for an urban adventure. One highlight is Mount Royal. More hill than mountain, it's networked by leisurely hiking trails and is home to scenic Beaver Lake, where you can rent paddle boats. Equally engaging is Parc Jean Drapeau, which spans two islands in the middle of the St. Lawrence River. Criss-crossed with paths, it's a great place to cycle and has stunning views of downtown Montreal.
Don't miss: Montreal's Old Port. With attractions like the La Grande Roue, a 60-metre-high ferris wheel, the Montreal Science Centre and an IMAX theatre, there is plenty to keep the kids occupied.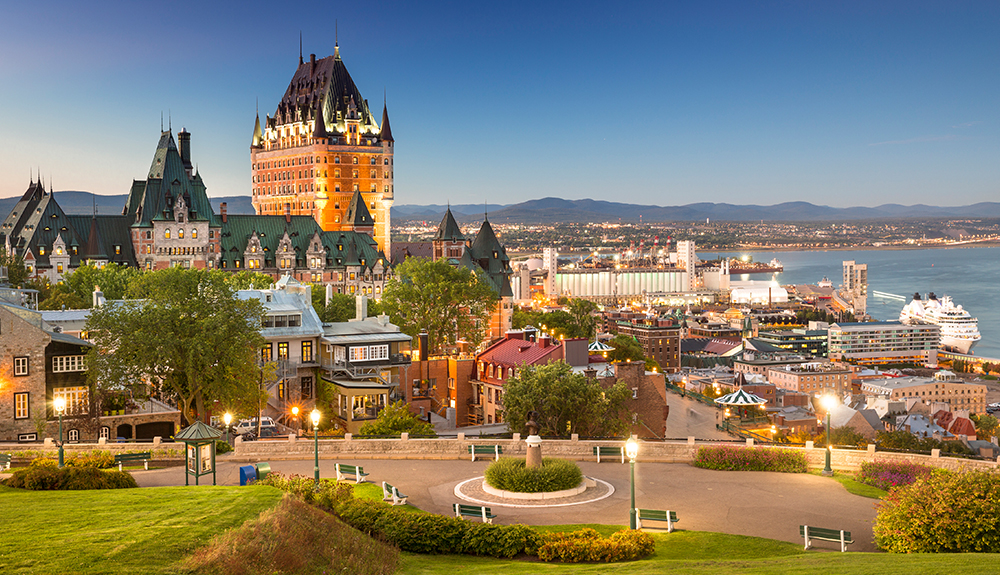 Eat well in Quebec City
If you're looking for a culinary experience, don't miss historic Quebec City. The only walled metropolis north of Mexico, it's full of quaint restaurants serving up homespun meals. The Café du Monde, a Parisian-style bistro, has wide-open views of Quebec's port, which should keep the little ones occupied. Other favourites include La Pizzaio pizzeria and Cochon Dingue, which serves up hearty local fare that includes crowd-pleasing poutines.
Don't miss: For a scenic snack, grab some pastries from the renowned Le Panetier Baluchon Bakery and amble along Terrasse Dufferin, a boardwalk with stunning views of the St. Lawrence River.
Ready to hit the road?
Book your accommodations at a Hilton hotel and rest easy knowing you'll have access to plenty of family-friendly perks like welcome baskets for kids, weekend movie nights and free snacks. CAA Members can take advantange of the CAA Family Fun Package, which includes breakfast for four, premium Wi-Fi and 5% off your stay. Click here for more information.
Image credit: Courtesy of Hilton