3 Ways to Eat Like a Local
Travel the world, one dish at a time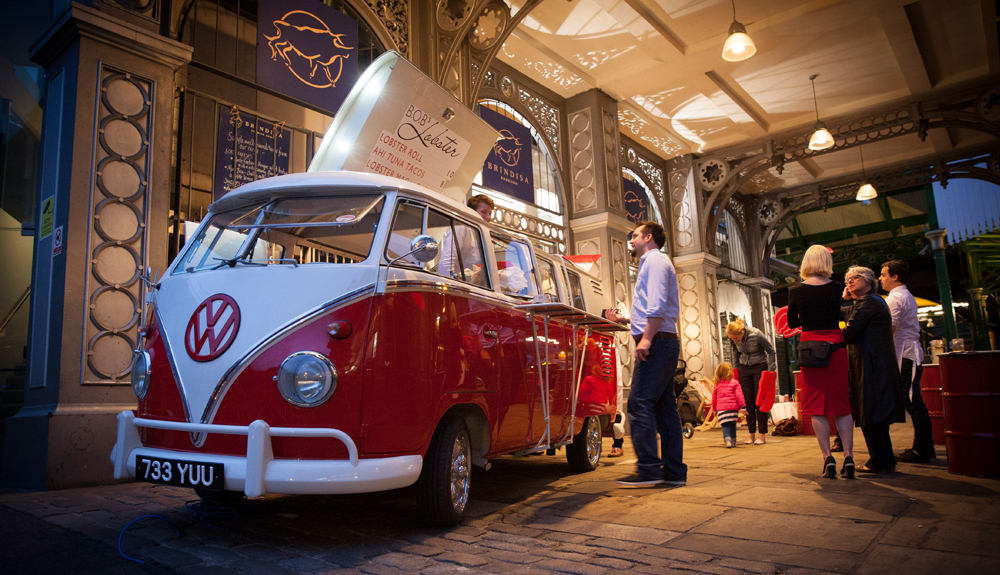 Catch a Pop-Up
Every nation has a signature dish, but it doesn't always reflect what the locals are eating right now. Luckily, pop-up restaurants are the perfect way to get a handle on the latest food craze. London, England, for example, went wild for lobster more than a year ago, with seafood shack–inspired spots opening across the city. Try out the trend for yourself this spring at Lobster London, a seasonal setup on the 28th floor of the Millbank Tower, or B.O.B.'s Lobster, a more literal pop-up dishing lobster rolls out of the roof of a 1957 VW van. Want to explore London's other foodie trends? Check out websites like londonpopups.com or thenudge.com before you go.
Get Invited In
What better way to see how the locals eat than by joining them at home for dinner? Inspired by a war-time tradition in which Danish families brought Allied soldiers home for dinner, Dine with the Danes connects curious travellers with friendly dinner hosts. (And since its launch in 1998, it's inspired similar programs in Amsterdam and Cape Town.) Book your meal with one of 150 English-speaking families throughout Denmark by visiting the Facebook page (two or more weeks in advance). For 425 kroner (about $80 CAD) per person, you'll sit down to a two-course home-cooked meal and maybe a round or two of schnapps.
Focus on One Dish
You may associate Japan with sushi and Michelin-starred eateries, but come lunchtime, everybody lines up at down-to-earth ramen houses. Get insight into the locals' taste buds by slurping up the broth and noodles around one city—or even the whole country. Hit Ramen Street in Tokyo, where eight famous ramen restaurants are tucked into one train station, or take a personalized tour of the hot spots with an expert from Ramen Adventures. If you have more time in Japan, add stops at the Ramen Museum in Yokohama and the Ramen School in Osaka. You can see the whole country while you chase the very best bowls.