Safe Decorating Tips for the Holidays
From the tree to the lights, put safety on top of your decorating list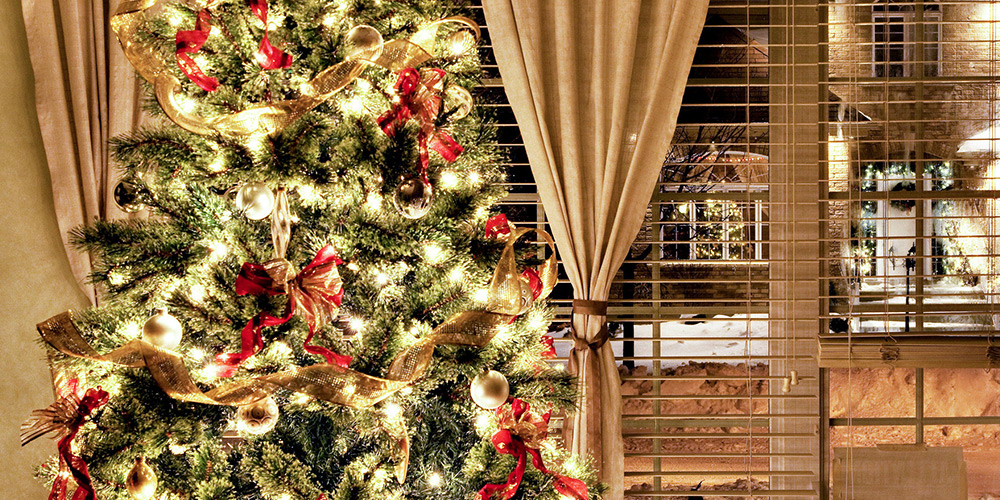 As you start to deck out your home for the festive days ahead, here are some holiday safety tips to keep in mind.
Don't Just Trim the Tree, Fireproof It
Whether it's real or fake, prevent your Christmas tree from becoming a fire hazard.
- Before buying a real tree, check its freshness. It should be bright green, and have needles that are difficult to pull from the branches and don't break when bent. The trunk should be sticky with resin, and when tapped on the ground, the tree should not lose many needles—a red flag that it's dry and highly flammable.

- Water your real tree daily. Heated rooms dry out fresh trees, so topping up the stand once a day is a must.

- Keep the tree away from any heat sources, such as fireplaces, radiators, floor heaters, candles and vents, so it doesn't go up in flames. Avoid blocking high-traffic areas and doorways, and make sure the tree is well secured in a sturdy stand.

- Going with an artificial tree? Look for the label "Fire Resistant" on the box—it means the tree will resist burning, and if it catches fire, it should extinguish quickly.
Deck the Halls—Safely!
Make a list and check it twice to ensure holiday trimmings don't turn your house into a danger zone.
- Give light strings a yearly checkup. Before putting them up, look for broken or cracked sockets, frayed or bare wires, and loose connections. Discard any damaged sets—it's not worth the fire risk.
- Stick with CSA-approved lights and decorations, which are certified for safety by an accredited agency. Pick the right type for your space; decorations are rated for indoor and outdoor use, and should only be put up in their designated environments.
- Go easy on the electrical outlets. The decorations may look fabulous all lit up, but overloading one plug risks overheating the outlet and starting a fire. The Canadian Safety Council recommends using no more than three standard sets of lights per single extension cord.
- If you go to bed or leave the house, always turn off the lights and blow out any candles. Can't remember to hit the switch? Get a timer.
Get Guest Ready
These handy tips will keep you and your guests safe and rocking around the Christmas tree.
- Ask guests about food allergies and dietary restrictions before the bash. At the party, let them know the ingredients before they dig in to the goodies.
- Don't run lights and cords through doorways or under rugs, which can present a tripping and fire hazard.
- Is your smoke alarm working? Do overnight guests know your fire escape plan? Is your carbon monoxide detector older than seven years and in need of replacement? Give your home a thorough safety checkup before the gang arrives.
- Childproof your space. Keep sharp or breakable decorations out of reach of kids, as well as any trimmings containing small pieces or resembling candy or treats—a possible choking or swallowing hazard for small children.
- Make a designated smoking area outside, complete with large, deep ashtrays. Remind guests who smoke to wet cigarette butts with water before discarding.