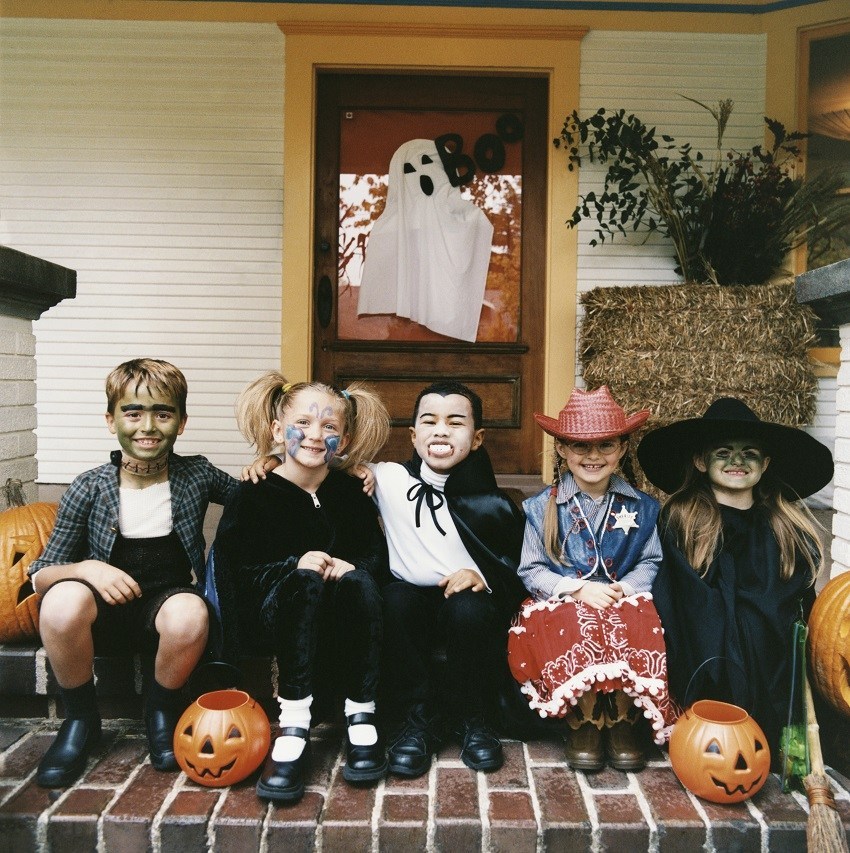 Halloween is one of the best nights of the year, but it's also one of the most dangerous for little trick-or-treaters. Research has found that children are more than twice as likely to be hit by a car and killed between 4:00 p.m. and 8:00 p.m. on Halloween than at any other time of the year. Separate research has found that kids aged 4-8 are at the highest risk of dying.
Drunk drivers, more pedestrians, children wearing hard-to-see costumes and kids being too distracted by fun to remember safety precautions create a bad combination of risk factors. So, it's up to parents and motorists to be extra cautious and take safety measures to keep everyone safe on Halloween night.
One of the best ways to do this is to avoid driving in residential areas on Halloween night between the hours of 4-9 p.m. when most trick-or-treating takes place. If you can walk or stay home, do so.
If you must get behind the wheel, there are several "tricks" for motorists and parents to keep everyone safe.
Tips for Motorists.
Drive slowly. Stay well below the speed limit and give yourself extra time to get to your destination.
Put your phone away. Driving must be your main focus as a little ghost or goblin could pop out from anywhere at any moment. You should not be using your cell phone while driving anyway.
Pay extra attention to what is going around you. Be aware of sidewalks and roadways and watch for any children darting across the street or in between parked cars.
When pulling in or out of driveways stay alert to your surroundings.
Turn on your headlights, even if it's not dark.
Don't pass stopped vehicles. They might be stopped for children.
Don't count on crosswalks and stoplights. Look extra carefully for pedestrians, regardless of what the lights are saying.
Don't drive with a mask on. If you're going to a party and going to wear a mask, put the mask on when you get there.
Tips for Parents.
Talk to your kids about safety and remind them to pay attention and be careful, and to remember simple rules like looking both ways before crossing the street.
Instruct children to stay in familiar areas and away from busy streets, to stay on sidewalks and, if there is no sidewalk, to walk on the left side, facing oncoming traffic. And not to cross between parked cars.
Put makeup on your child instead of a mask to make sure that they have a clear, unobstructed view of their surroundings.
Avoid costumes in dark colors and that drivers can't see. Choose bright colors.
Add reflective tape to costumes and give kids a flashlight to place inside their treat bucket. Tell them not to shine the lights at cars or in the faces of drivers.
Accompany your child, or if they are old enough to go without you, make sure they are with a group of responsible friends.
Don't Drink and Drive.
Finally, don't drink and drive. According to the National Highway Traffic Safety Administration, 44% of fatal crashes on Halloween and the weekend prior, and 23% of pedestrian deaths on Halloween night involve a drunk driver.
If you're planning to attend a party where you will be drinking, take a taxi, ride share or get a lift with a designated driver.
Sources:
Halloween traffic fatalities.
Halloween drunk driver stats.
Safe driving tips for Halloween.
Child safety makes for a fun Halloween.