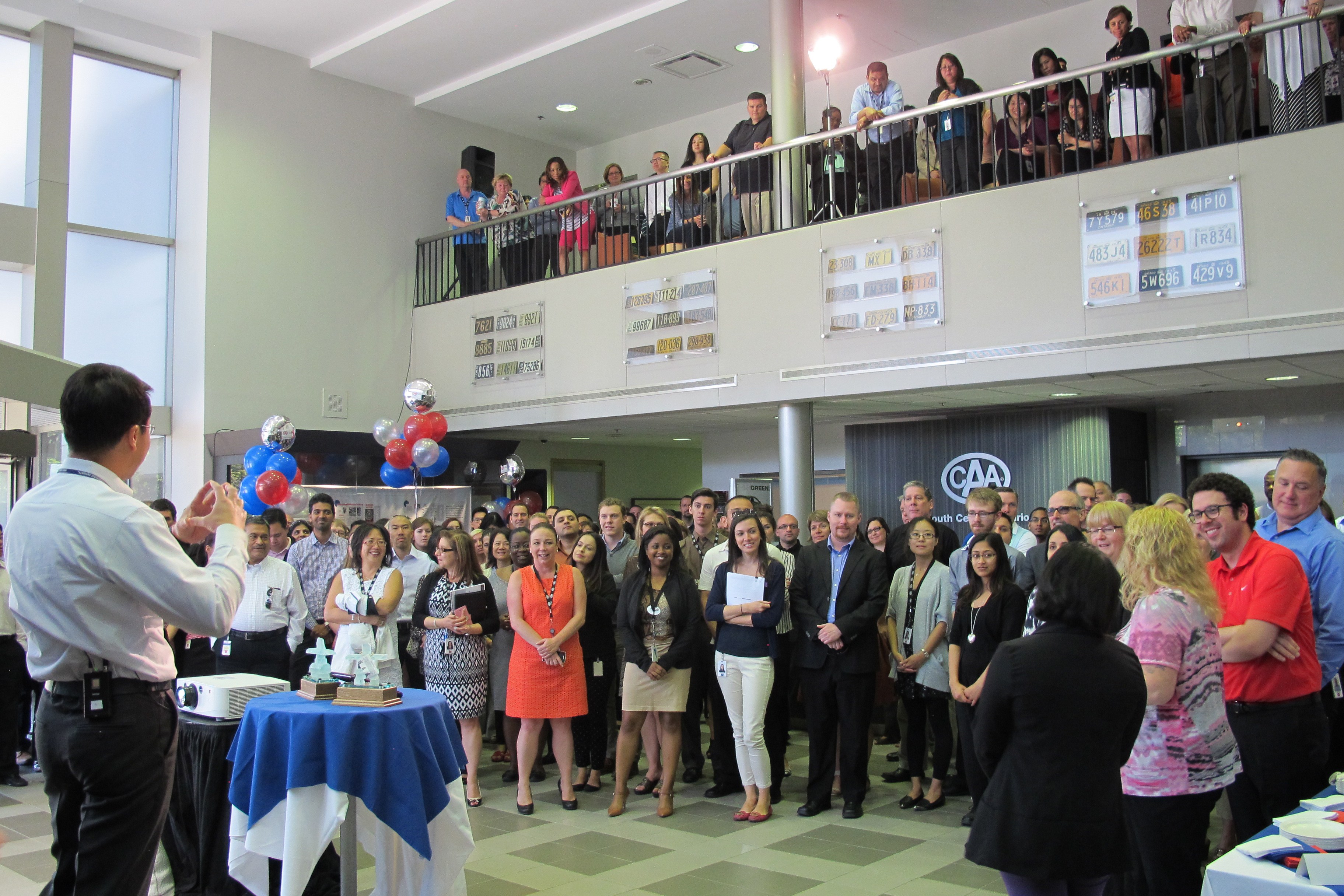 Every year, The Globe & Mail evaluates employers within the GTA and awards 100 the title of "Greater Toronto's Top Employers". This is the seventh year in a row that CAA South Central Ontario (CAA SCO) has made the list, and we couldn't be more honoured.
For me, the reasons why are obvious. CAA SCO is a forward-thinking organization, with an iconic history and legacy behind it. It's a work environment where collaboration thrives and breeds innovation. The culture has the drive of a corporation, yet still has the soul of an association.
Here at CAA SCO, everything we do is for and about the Member and that attitude is infectious. We truly embody our motto to make bad days good, and good days better.
CAA SCO takes pride in creating a great work experience, and I am so proud to say that I'm a part of it.
See for yourself why CAA SCO was selected again amongst the best places to work in the GTA. Interested in joining us? Search all open jobs here.