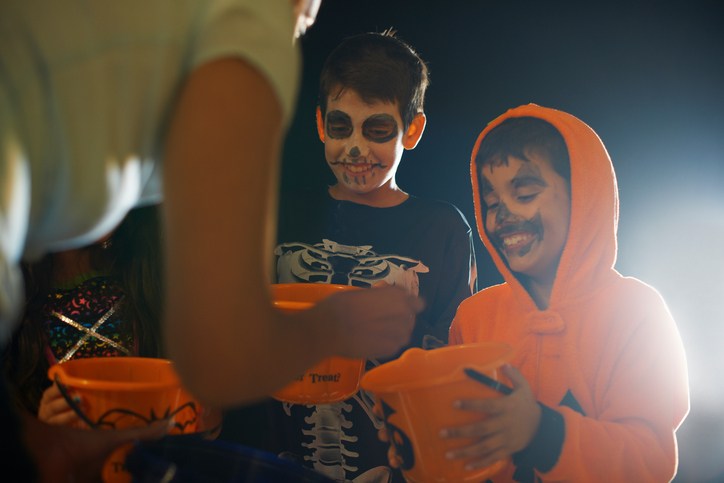 Fall is one of the best times of the year to enjoy the outdoors, take in the beautiful colours and of course celebrate Halloween. With October 31st being the busiest night of the season, the streets are filled with kids and parents trick-or-treating. But with less daylight that means you'll need to take extra care to stay visible and safe.
CAA has some tips to keep you and your family safe while walking, cycling and driving on Halloween night.
High Visibility is Key.
Clothing and footwear with built-in reflectors is best to help you and your little one stay visible in the dark from any distance.  While wearing reflective gear you can be seen 1000 ft away, as opposed to just wearing white or other bright colours. If your child's costume doesn't come with reflectors, don't worry. You can easily add reflective tape or shapes to the trim of the costume so it glows in the beam of a car's headlights. Make sure to place the reflective tape or shapes on a moving part of the body (legs work best) so it's easily visible to drivers.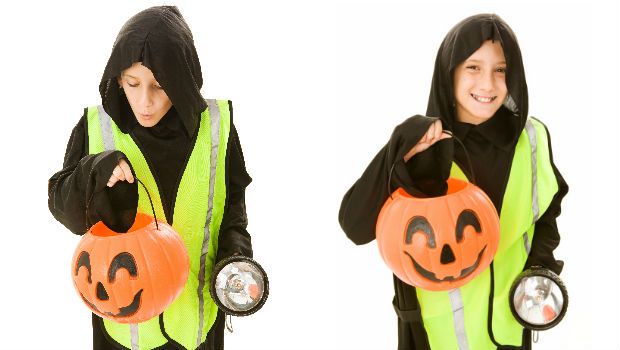 Makeup vs Mask.
When wearing a Halloween costume, you'll need to see where you're going so you don't end up at a haunted house. For greater visibility at dusk and during the evening, consider wearing makeup instead of a mask. Some masks fit insecurely, don't have proper ventilation and the eye holes are too small. To protect your child from trips, falls and other dangers wearing makeup is your safest bet for full vision all night.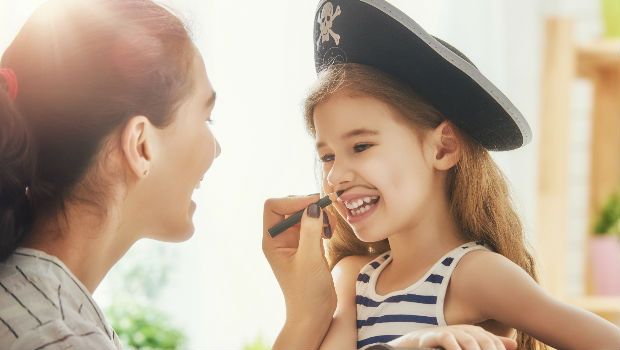 Lighting (on bikes and in cars).
Lighting while biking and driving during the morning, dusk and the evening is vital and on Halloween night it's no different. If you decide to cycle on the 31st, The Highway Traffic Act requires your bike to be equipped with a white or amber light on the front and a red light or a reflector on the back. If you're in the car, the lighting system should be on to accommodate the conditions. If you start to head out just before sunset, use sunglasses and your car's sun visor to maximize your vision so you can see everyone around you.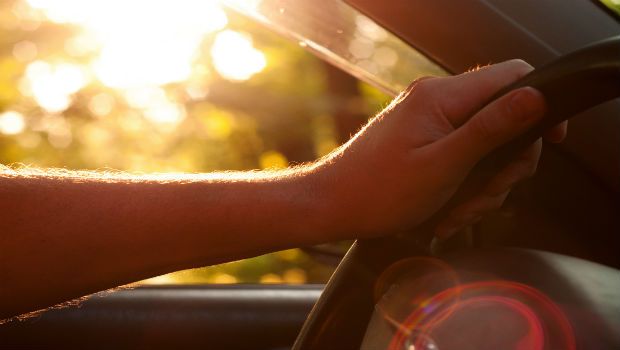 No matter how you choose to enjoy Halloween night follow the rules of the road, stay aware of your surroundings and watch out for all road users and trick-or-treaters.