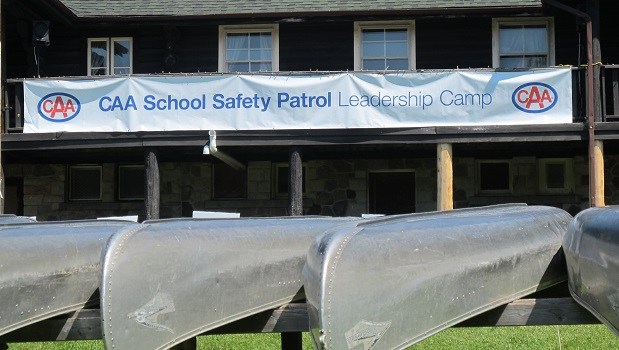 For over 85 years, CAA has been leading the way with its School Safety Patrol Program. There are now more than 20,000 CAA School Safety Patrollers on duty across the province, keeping their peers safe.
To ensure continued success and the growth of future patrollers, every year CAA South Central Ontario runs a four day CAA School Safety Patrol leadership camp.
The camp is run by CAA Associates, along with police officer chaperones, to help develop future patrol captains, and includes a focus on safety, leadership qualities and positive character building, as well as a whole lot of fun camp activities.
The CAA School Safety Patrol Leadership Camp is a meaningful tradition that rewards patrollers, encourages new recruits and publicly thanks our program leaders and participants! CAA is committed to community safety, and our leadership camp is a great way to encourage a new generation of responsible Canadians.
This year's Leadership camp starts on July 18 and if you visit caassp.com/social you can check out what our dedicated CAA School Safety Patrollers are up to.