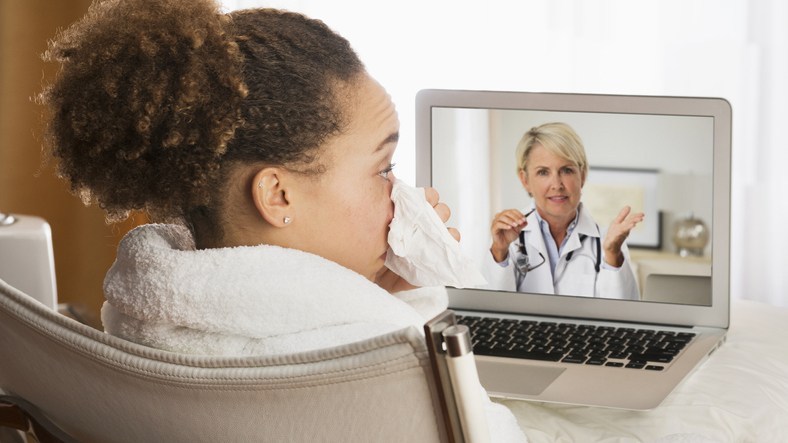 Imagine, you're in beautiful, sunny Mexico, but stuck in your dark hotel room because you have a painful migraine. You have all the typical symptoms: light and sound sensitivity, pulsating pain and waves of nausea. The thought of venturing out into the bright light and searing heat to visit a doctor seems unthinkable.
Now there's a solution.
To provide travellers with more convenient ways to access medical attention for minor ailments, CAA Travel Insurance is now offering Telemedicine and House Call Services to all its travel medical insurance policy holders.
How it Works.
If you get sick or hurt while on vacation, we encourage you to call CAA Assistance before seeking medical care. Exception: Always seek immediate medical attention in an emergency. Don't delay!
You might be encouraged to visit an urgent care facility, an ER or a local clinic. But, if appropriate, and available in your area, you may also want to take advantage of two NEW choices for treatment which include:
Telemedicine: Includes the opportunity to have an appointment with a Medical Doctor (MD) through a secure internet video link.
House Call Services: Offers a personal visit from a local MD, wherever you are, like your hotel room or vacation property1.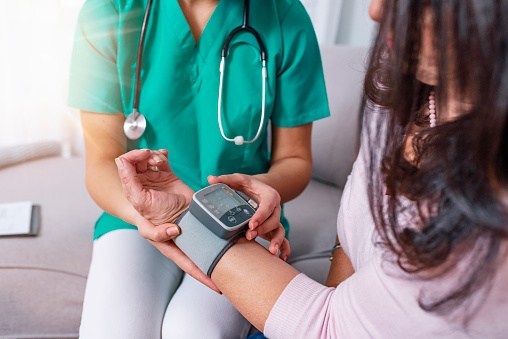 What's Covered.
Telemedicine and House Call Services can be used for a wide variety of health issues. Care provided by either service includes illnesses like a sore throat, ear aches, infections and other minor injuries.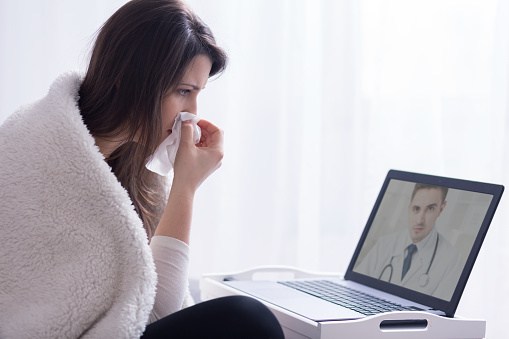 Common Healthcare Situations.
Below are a few examples of common health issues that can occur to travellers while on vacation and responses you may get from CAA Assistance when you call.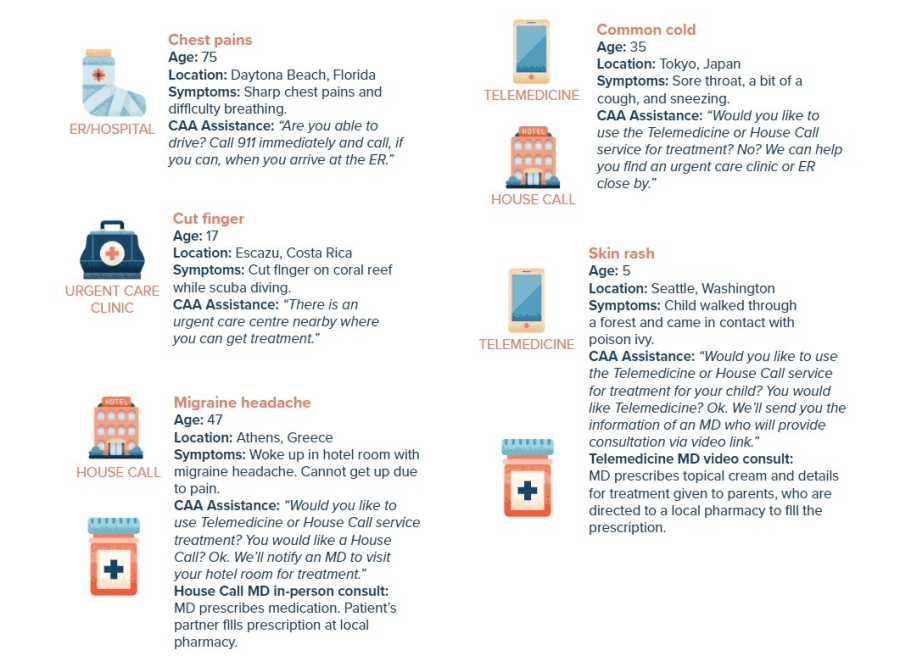 How Virtual Healthcare Services Help.
Let's be honest, getting sick while on vacation is the last thing that anyone wants to think about. But accidents happen and illnesses can occur that require medical attention. As a CAA travel medical insurance policy holder, you'll be offered all choices for medical treatment. From care at an ER, urgent care facility, through Telemedicine or a House Call, we'll help find the best option for you so you can get back to enjoying your vacation as soon as possible!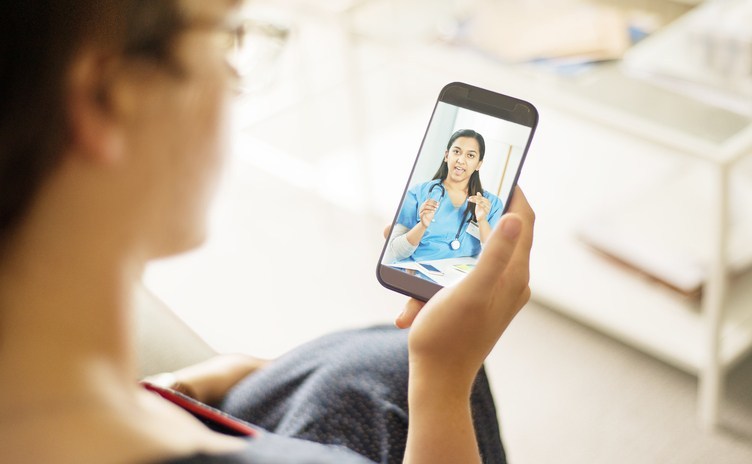 Convenience.
You're on vacation, you're sick and you may have to travel from your resort to an urgent care centre that may (or may not) be open.
With Telemedicine, you can get medical treatment in the comfort of your vacation home or hotel, day or night, without having to travel to another facility. That means no sitting in a waiting room for something like a cold, rash, or a migraine. It also means you avoid the risk of being exposed to, contracting or spreading other illnesses while you're waiting to be treated.
Care.
Finding quality healthcare services while away can be a challenge. CAA Travel Insurance has a global network that can provide assistance from anywhere in the world, 24-7, 365 days a year. As a traveller, you don't have to worry about finding the right medical professional or treatment; CAA Assistance will help direct you to the medical professional you need.
Cost.
You didn't budget for this! Paying out-of-pocket or in cash for things like transportation to an ER, coupled with potentially excessive emergency room charges could leave you scrambling. With Telemedicine, or House Call Services, you avoid the likelihood of incurring out of pocket expenses that you hadn't planned for. Telemedicine and House Call Services can be conducted where you are staying and are included with your CAA Travel insurance policy1.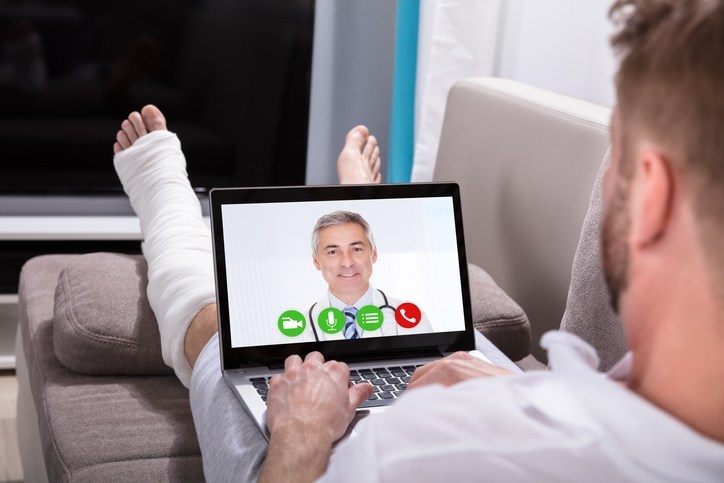 Vacation, Worry-Free.
What better way to help you relax and enjoy your vacation than by understanding what CAA Travel Insurance care options have to offer, including our new, Telemedicine and House Call Services.
Get informed and get covered before you go!
Visit your local CAA Store or give us a call at: 1-833-394-3891. One of our travel insurance experts will be happy to explain everything to you and answer any questions you have.
Call or visit now!
+ Terms and Conditions
1Subject to change without notice. See full policy for all terms and conditions at www.caasco.com/policy. Telemedicine and House Call Services availability may vary depending on geographical locations and current emergency medical condition. CAA Assistance is provided by Active Care Management Inc.