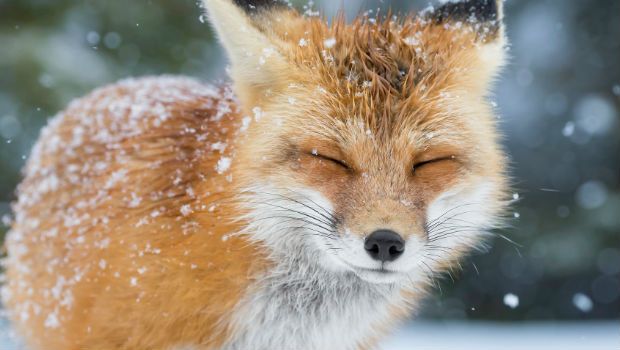 For some people winter is the worst season, but for others it's the best time of the year. Here's to the people who love winter and this winter wonderland we call Ontario. Check out some breathtaking winter photos from around Ontario. We're sure they'll give you warm fuzzy feelings about the season.
Niagara Falls
Niagara Falls is a Canadian sight you'll never get over no matter the time of year. Standing at 177-feet-tall it's one of the country's most popular tourist destinations.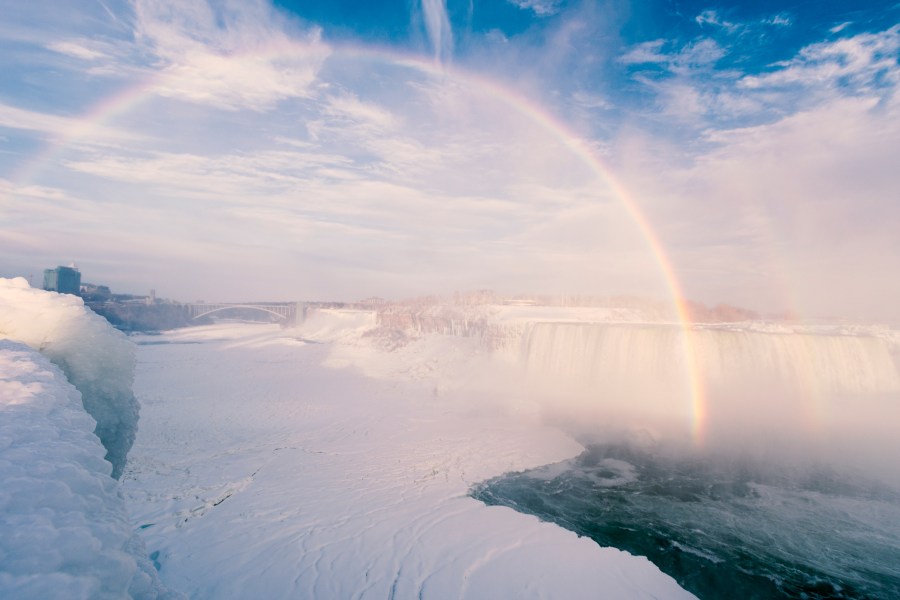 Ice Caves in Georgian Bay
From the Bruce Peninsula to the Georgian Bay Islands National Park, there are so many beautiful sights in the Georgian Bay area. Our fave are the natural ice caves that form during the winter. This definitely beats the snow fort built in the backyard any day.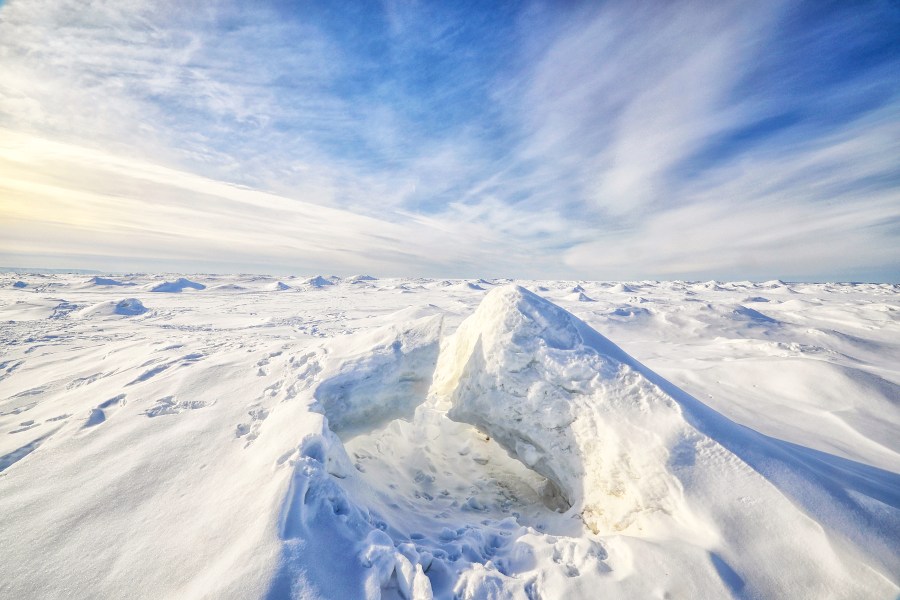 Scarborough Bluffs
Scarborough Bluffs is a nature wonder in Toronto's east end. During the winter months you can hike and explore the picturesque views of the bluffs.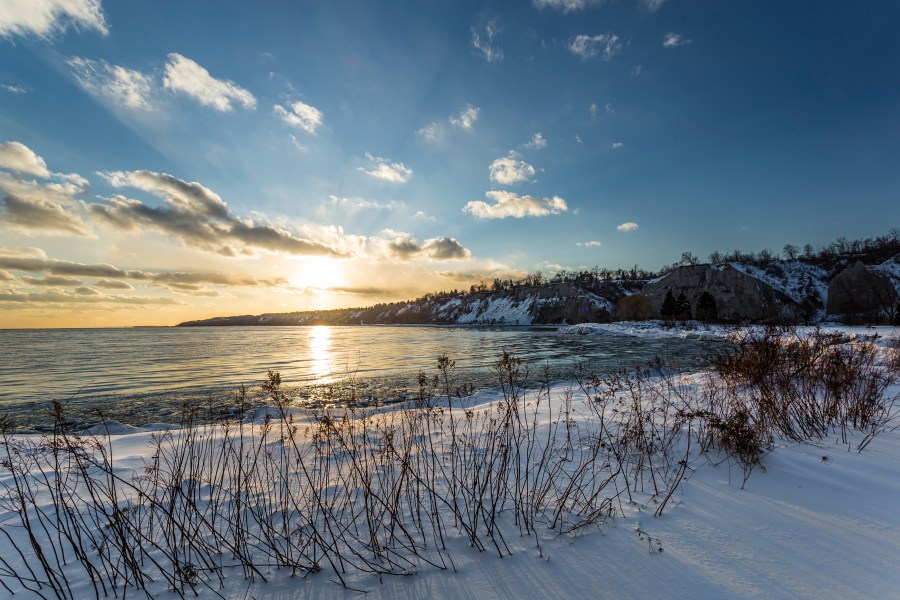 Tiffany Falls
This Hamilton waterfall is simply a beautiful sight during the winter. The cascading waterfall is about 60-feet-tall and is perfect for ice climbing.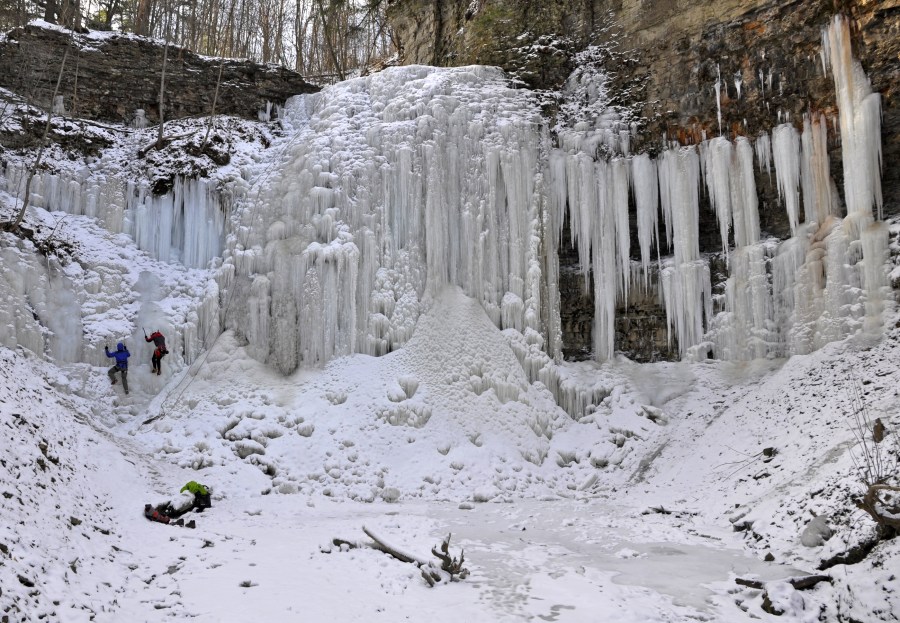 Cherry Beach
Located in downtown Toronto, Cherry Beach overlooks Lake Ontario and the Toronto Islands. It's a great place to go for a walk along the lake for great views and fresh winter air.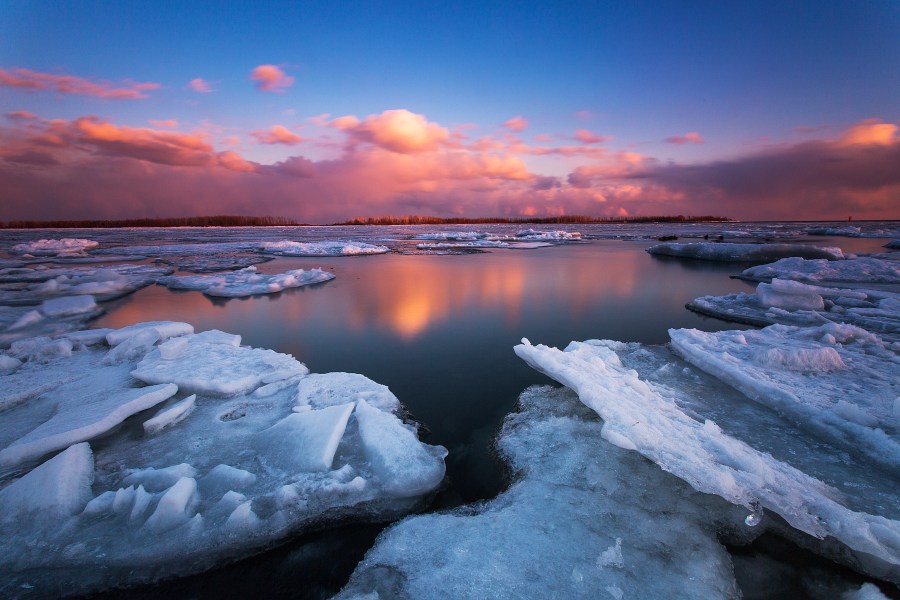 Collingwood
Known for its mountainous scenery and Blue Mountain Resort, Collingwood features so many amazing sights during the winter. Just like this snowmobiling train covered with tall branches and pine trees.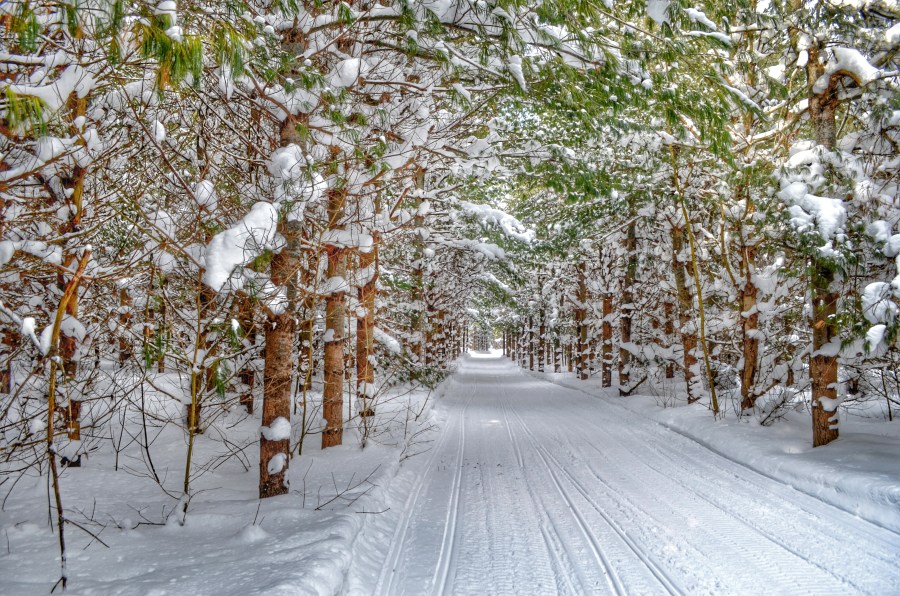 Ottawa River
The Ottawa River is a 1,271-kilometre river that divides Quebec and Ontario and flows into the St. Lawrence River. It features picturesque banks, shores and sites along the river like the historic Oiseau Rock on Pontiac County shores.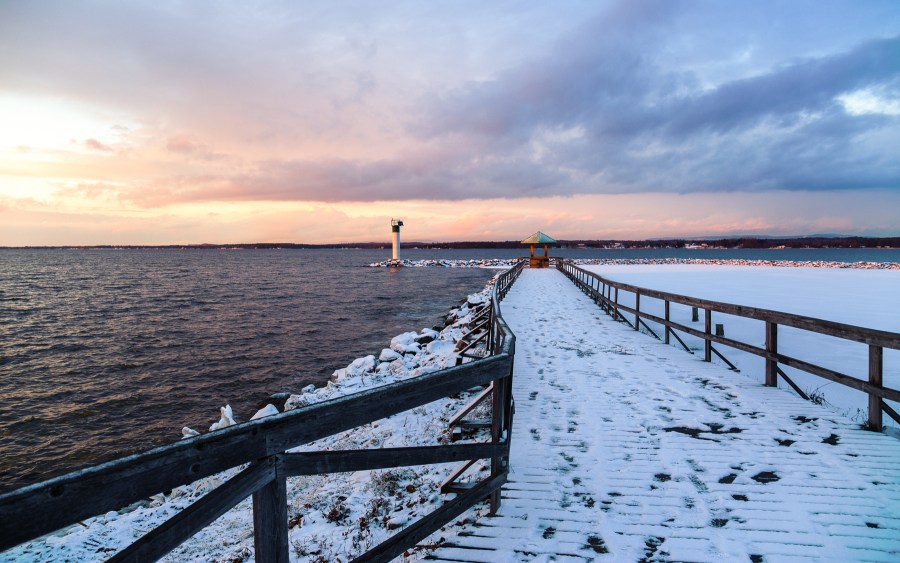 Upper Ball's Falls
Located in the historic Ball's Falls Conservation Area, in the Niagara region, the Upper Ball's Falls is a unique place to visit. During summer, spring, fall and winter the falls have a distinctive look like no other.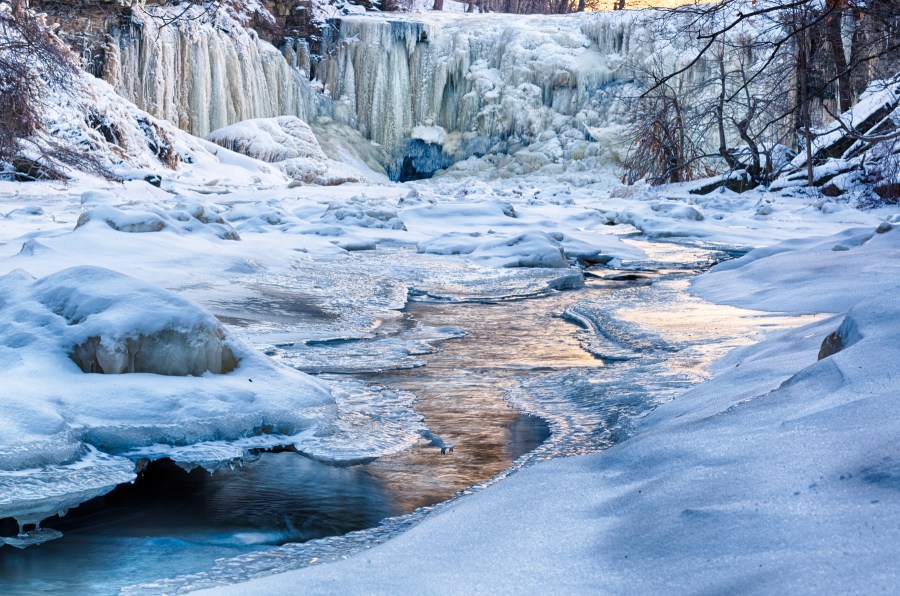 Ice Caves on Lake Superior
Talk about a natural wonder. The ice caves on Lake Superior are one-of-a-kind and are a must-see during the season.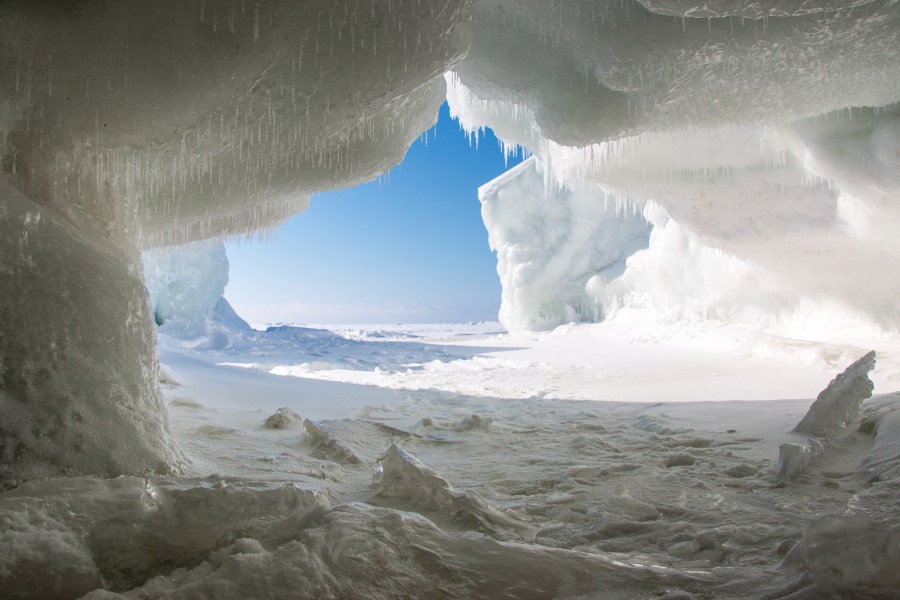 Algonquin Provincial Park
Covering over 7,600-kilometres the Algonquin Provincial Park is full of picture perfect winter scenery everyone will love. You can enjoy scenic walks, skiing, dog sledding and even watch wildlife from sunrise to sunset in this winter landscape.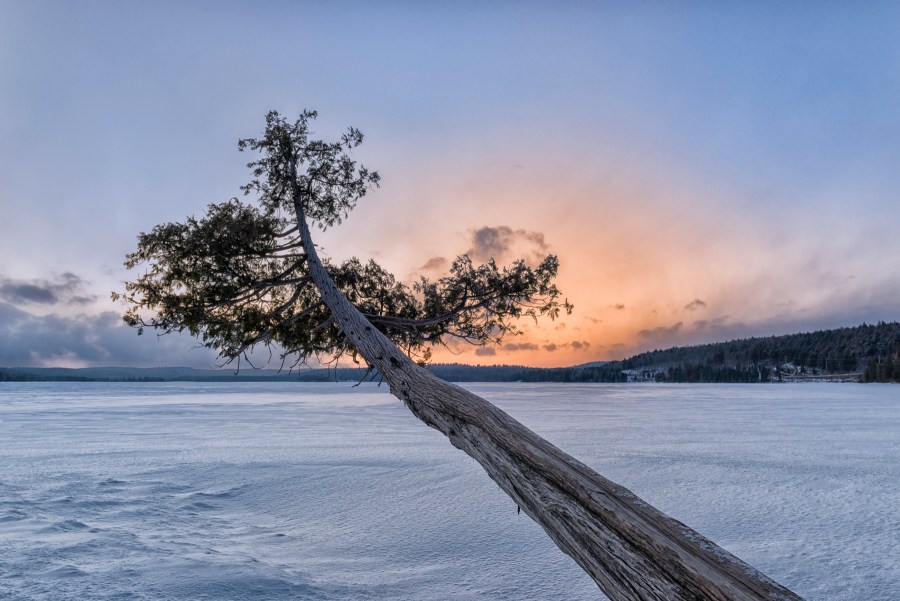 Let us know your favourite winter sights in Ontario.  And if you want to see more of Ontario during the cold months, check out these winter resorts.