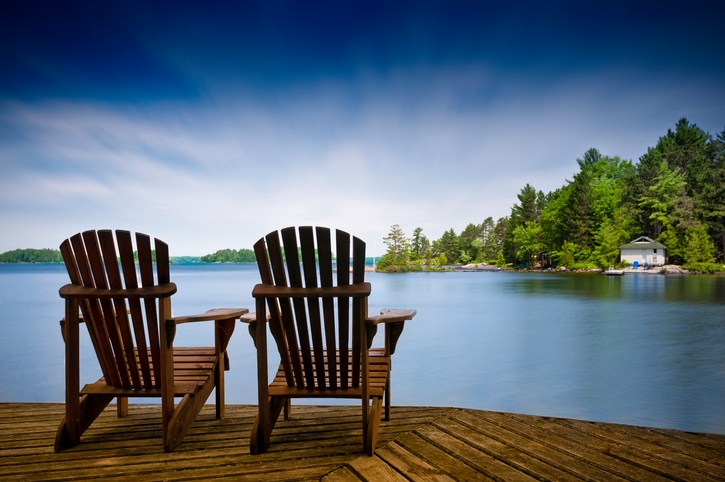 With the Victoria Day Weekend just a few days away, we bet one thing is on the mind of many Ontarians.  Time to open the cottage!
The much-anticipated arrival of patio, and bbq season is upon us, and nothing says "hello summer" like opening the cottage. Granted it can be stressful just thinking about what to expect the first visit of the season, let's be optimistic and assume you were spared any damage from the winter elements and visits from wildlife or furry critters.
Get Organized
Before you load up the SUV, it doesn't hurt to be organized. This includes stocking up on cleaning supplies, batteries, food items and other necessities. It's also a good idea to have a list of phone numbers for people you may need to call once you're up there. (Think contractors, home improvement suppliers, septic tank professionals, etc.). It's also important to inspect security, electrical and water systems before entering the property to make sure everything is safe and runs smoothly. Here are some cottage opening tips to ensure everything is properly set up for the season:
Call security company letting them know you are back
Ensure all insurance documents are up to date on the cottage, boat, and trailer
Do a walk-around the property when you arrive to check for any sign of vandalism or damage
Check for any holes or rodent entrances and repair them immediately
Replace batteries in smoke alarms and carbon monoxide detectors
Make sure your fire extinguishers are charged and not expired
Get batteries, candles and flashlights, just in case the power does go out
Trim tree branches around power lines to avoid power outages
Inspect cupboards, closets, dressers for mice and critters
Inspect the ceiling for water leaks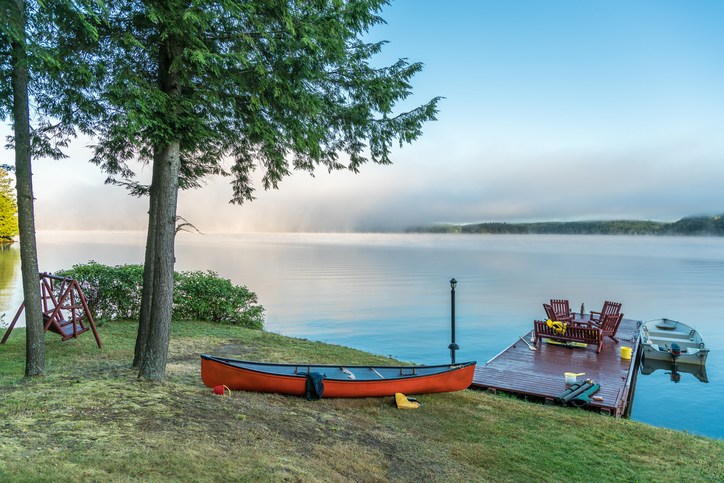 Electrical System
Inspect power lines, phone lines, the chimney, deck, dock, windows, screens, roof and your hydro meter for damage. Don't forget to check the posts, pads and beams too.
Make sure your electricity is turned on. Also don't forget to check the electrical cords and plugs.
Check out all visual wiring or equipment (indoor and outdoor) for damage from gnawing animals
Water System
Make sure the drain valve at the bottom of the water tank is closed and check for leaks
Open a hot water tap at a sink
Leave hot water tap on until water comes out of tap
Turn on power to water heater at fuse box or electrical panel
Check tank and drain valve for leaks
Turn on the taps and replace the pump's filter
Be sure to confirm insurance documents for the cottage, boat, trailer and other equipment are valid and up-to-date; unsure of what you should be insuring or looking to insure the rental cottage or watercraft? CAA's cottage insurance provides coverage against theft, vandalism and even damage caused by bears.