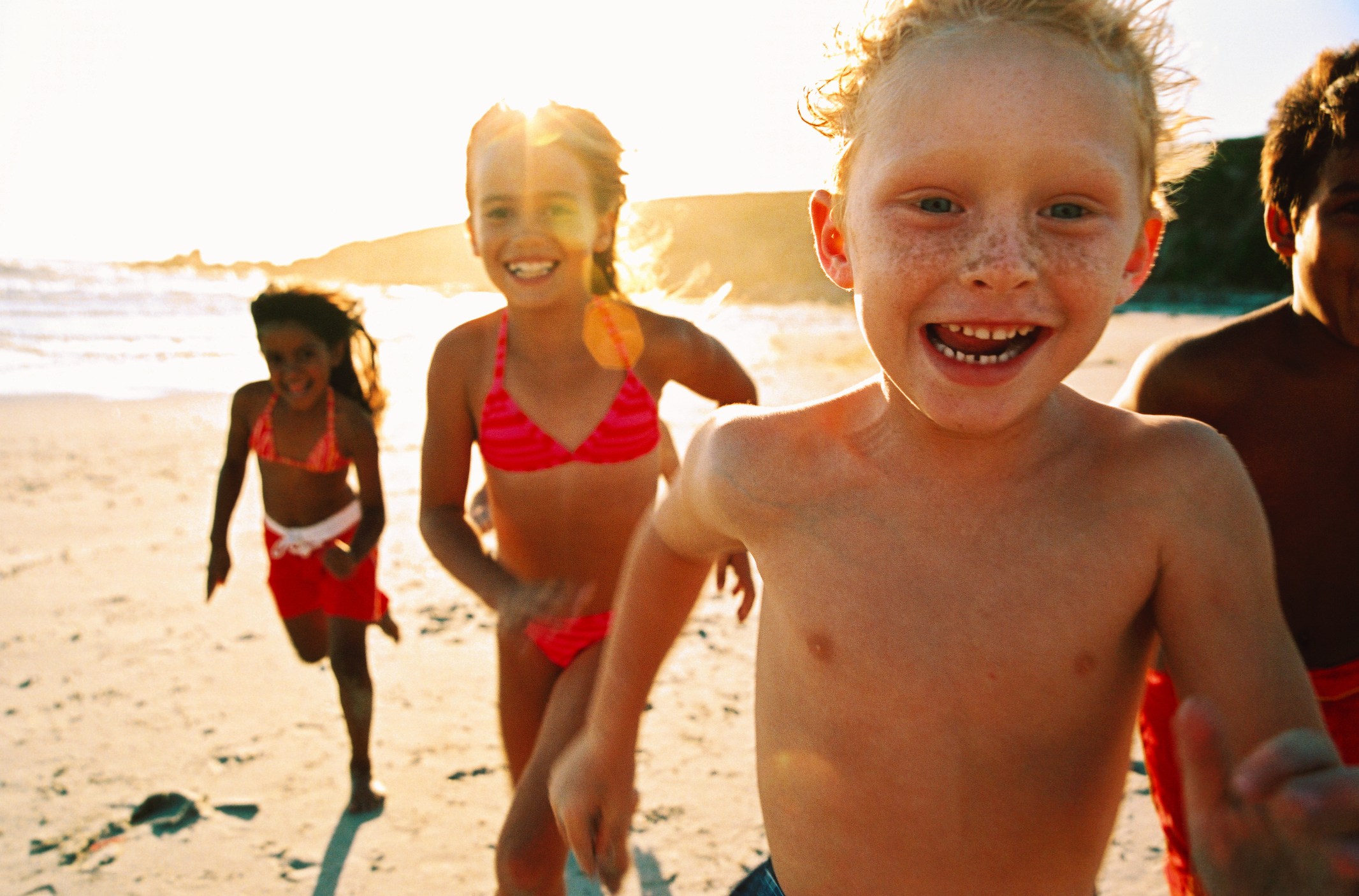 It may not have started out as a hot summer, but the heat is on its way and soon you may be looking for a place to take a dip and cool off.
Here are some of the best places for you and your family to cool of this summer:
Wasaga Beach.
A favourite tourist spot in Ontario, Wasaga was actually the first provincial park in Canada to be awarded the "Blue Flag" designation. Less than a two-hour drive from Toronto, you'll find welcoming waters and 14 kilometres of sand, which makes Wasaga the longest freshwater beach in the world. If it's too far for a day trip, the area is full of cabins to rent and there are also campsites in nearby parks. Activities besides swimming include hiking, boating and fishing.
Wild Wetland Splash and Pool at Heart Lake Conservation Area.
Located in Brampton, Wild Wetland Splash and Pool offers cooling off options for all ages – including an 840-square-metre swimming pool (500-person capacity) for bigger kids, a splash pad for the wee ones and more than 30 "wetland themed water features." The attraction boasts "state-of-the-art water conservation technology" and, as a bonus, is located in natural wilderness surroundings.

Ward's Island.
This sandy beach is quieter than the rest of the island, which is just minutes from downtown Toronto. How lucky are those of us who live there? One rule: you have to wear a bathing suit here. Not so at Hanlan's Point – your nearby nude option. So, be forewarned, if you venture over there by accident.
Elora Gorge.
For the older kids in your family, the Elora Gorge in the Grand River Valley is an ideal destination for thrilling tubing. With cliffs 22 metres high and flowing rapids, it's a unique way to see the wonders of the Elora Gorge. There is nothing quite like tackling the rapids on a tube on a hot summer day. For safety reasons, children must be accompanied by an adult and there are no exit points along the route, so be prepared to finish the tubing run of about 2 km. Younger kids can still get wet and wild as Grand River Parks is home to eight sandy beaches and two of the largest swimming pools in Ontario at Byng Island and Brant Park. Elora Gorge Park also has a 195-square-metre splash pad and 18 spray and splash features. No one in your family will stay dry here and the natural outdoors will be their classroom.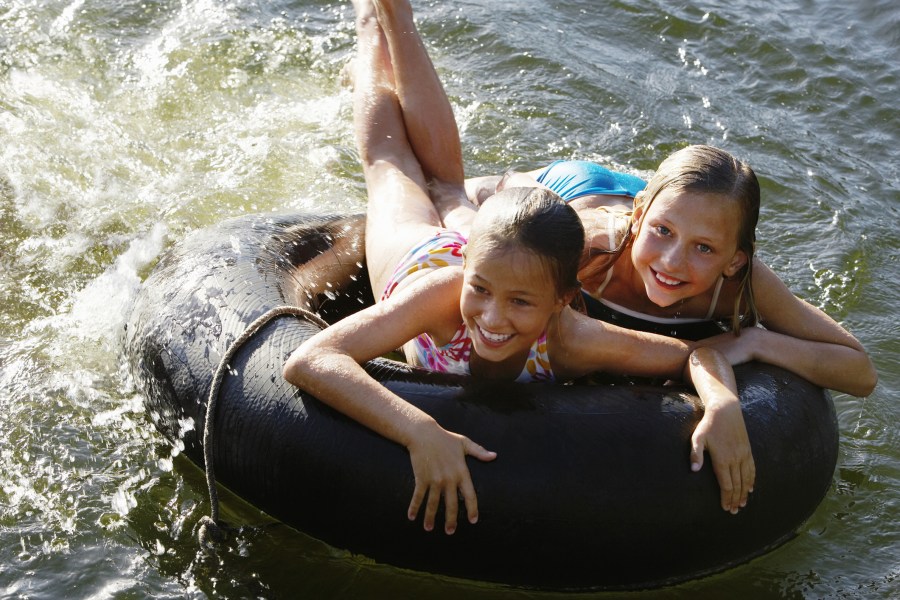 Splash Island at the Toronto Zoo.
Splash Island is a great place to take your kids for a cool down on a hot summer day. There is a full two acres of waterslides, water-spouting animals, waterfalls and tipping buckets in which the family can beat the heat while learning about the plants and animals that inhabit our bodies of water in Canada.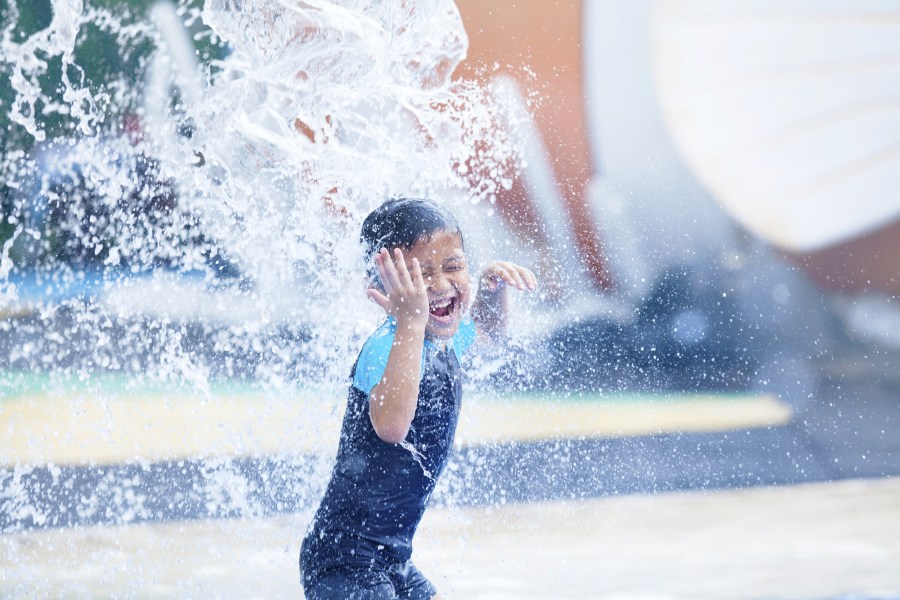 Cherry Beach.
Yes, it gets crazy crowded but Cherry Beach is located right in the heart of Toronto – a nice bike ride from the west end of Toronto or a hop, skip and a jump if you live close by. And if you're able to make it during the weekdays, it's not as busy. Cherry Beach is a little rocky both in and out of the water, so wearing shoes is your best bet.
St. Mary's Quarry.
Located in Perth, St. Mary's Quarry is Canada's largest freshwater, outdoor swimming pool. What started out as a quarry that just got naturally filled with water between 1930 and 1935 essentially became a de-facto swimming pool. Over time, it's also turned into a favourite attraction for locals and visitors alike. The park now covers the adjoining Thames Quarry along with 50 acres of surrounding land. A review on Trip Advisor notes that there aren't many shallow spots for swimming so it may not the best option for weaker swimmers.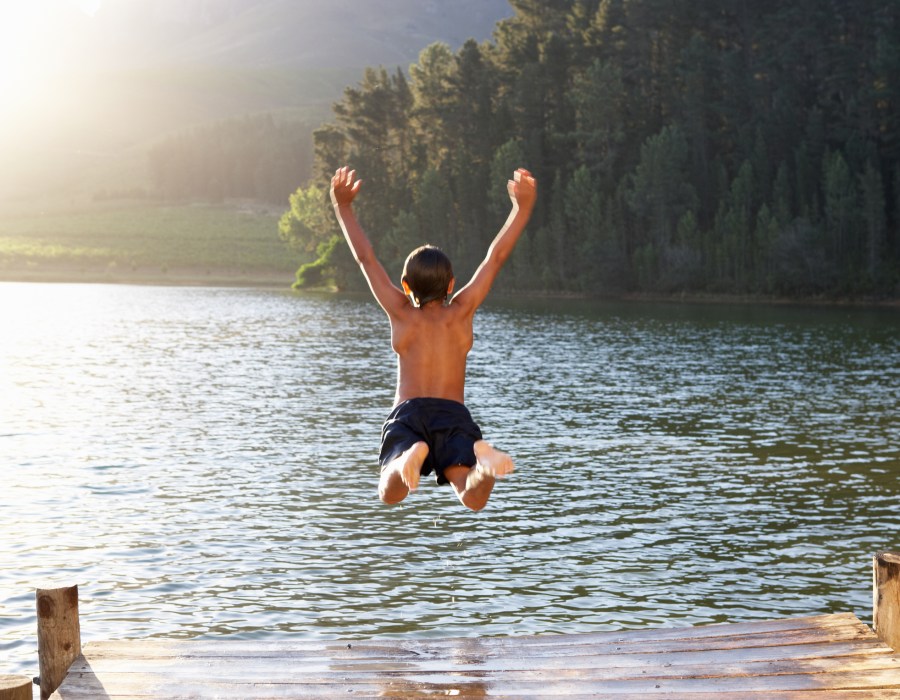 Bronte Creek Provincial Park Pool.
This is the home of one of the largest outdoor pools in Canada at 1.8 acres in size. The pool is surrounded by grassy knolls and the provincial park itself offers other activities, like walking/running trails and a nearby farm where kids can romp around a hayloft and hang out with barnyard animals.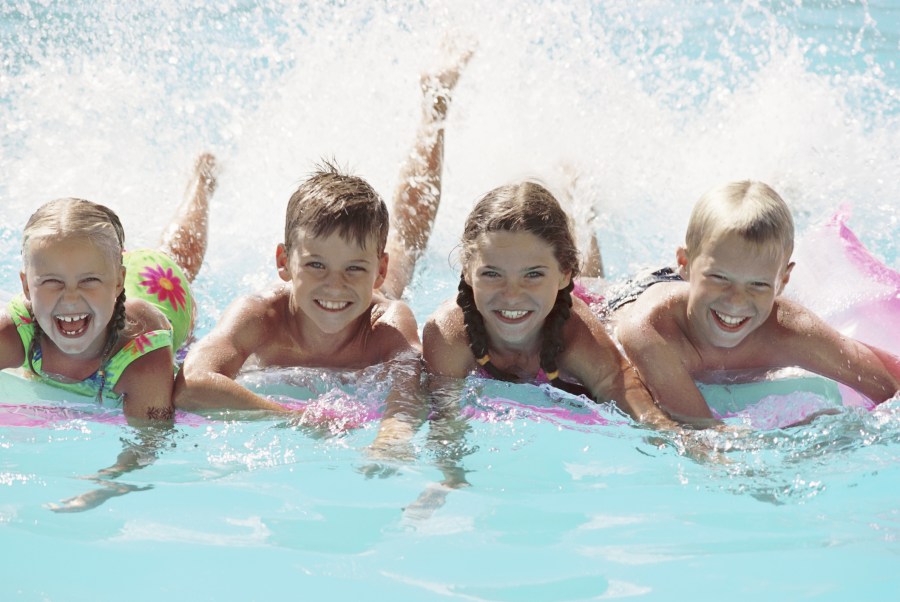 Have a great summer and stay cool.