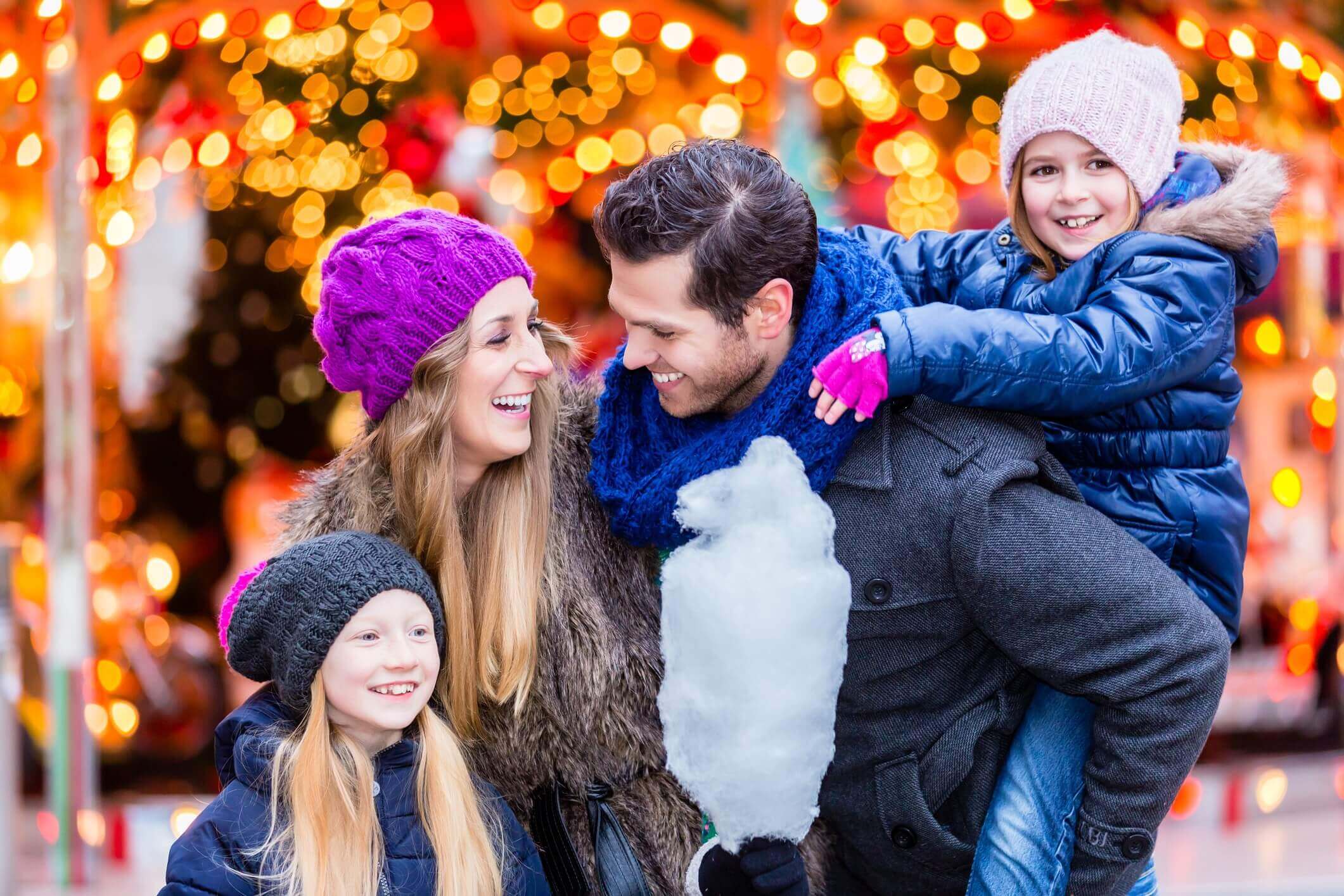 With Black Friday now safely behind us it's time to start thinking about holiday shopping. Many Christmas Markets in Ontario are well under way and others will be opening their doors in December to showcase all the unique gifts you can purchase this season. Here are five festive Christmas Markets to get you in the holiday shopping spirit, whether you are shopping for friends, family, co-workers, or even your pets.
Toronto Christmas Market – Toronto.
This famous holiday market is already open for business and located in Toronto's historic Distillery District. Weekends are extremely busy and they charge an admission fee starting Fridays at 5 p.m., so if you want to save money and avoid the crowds, shop during the week when it's free to enter. There are so many unique vendors including artists and artisans selling items from around the world. The Dutch Shop sells unique items from the Netherlands; Polar Piece sells cozy Canadian made clothing; Yo Sox is a Toronto based sock company; there is a vendor selling cool stocking stuffers; and tons of yummy food for sale. If you typically leave your holiday shopping until the last minute you can rejoice as they are open until December 23.
Christkindl Market – Kitchener.
Consider a road trip to Kitchener if you want to experience this famous German Christmas market. Admission is free and they are open from Thursday, December 7 to Sunday, December 10. This festive annual market is a reflection of the towns and cities in Germany that celebrate everything Christmas in December. There are over 100 vendors and this year they have expanded to include King Street with even more vendors as well as entertainment. Walk through their traditional wooden huts selling treasures such as carved toys for children, jewelry, clothing, nutcrackers, ornaments, figurines, and you can even try authentic German food. Save time to check out the unique model trains and steam engines on display in the train room. Their official opening ceremony includes a candlelight procession and sing-a-long with the Grand Philharmonic Choir at the clock tower at 5:45 p.m. on Thursday, December 7.
Ottawa Farmer's Christmas Market – Ottawa.
Plan a road trip to Ottawa on one of four weekends in December starting Saturday, December 2, so you can shop at the lively Ottawa Farmer's Christmas Market. There are over 120 vendors selling delicious food that is locally grown and made, tons of arts and crafts, and enough stocking stuffers to keep everyone on your holiday shopping list happy. This yearly holiday traditional market features vendors from the regular Ottawa market, with members in addition to producers from other regions throughout the Ottawa Valley and Western Quebec. Kids will love the arts and crafts section and all visitors will love the festive atmosphere. Their website lists the specific locations each weekend and all market dates take place from 9 a.m. to 3 p.m. with free admission.
Cambridge Christmas Market – Cambridge.
Drive over to Cambridge from Thursday, December 7 to Sunday, December 10, to shop for unique gifts from local artisans including seasonal goodies to bring home. The festivities begin at 7 p.m. in Civic Square for Phil Kline's Unsilent Night, which is anything but silent and includes lots of lively singing and caroling through downtown Cambridge with thousands of other people. On Friday, there are choir performances and Sunday is family day that includes activities and pet photos. Check out the Cambridge Christmas Market website for times and the exact location of Cambridge City Hall, where all the holiday fun takes place.
Re-live the magic of Phil Kline's Unsilent Night, Cambridge, 2016.
Holiday Street Market – Milton.
Starting on Saturday, December 2 at noon is the Holiday Street Market in downtown Milton. This entertaining holiday experience includes unique workshops such as how to make your very own Christmas ornaments and how to decorate a gingerbread house. There is also a cozy fire pit lounge that is ideal for a nice relaxing hot drink after you are done shopping and browsing the artisan marketplace. Vendors include Mazzocato Maple Farm, Badlands Brewing Company, and Muse Studio and Market. If you miss it this Saturday, it's also happening on December 9 and 16, with free admission each day. This festive market brings a sense of community to Milton and makes for a fun road trip adventure for the whole family.
Do you plan to attend any of these amazing Christmas Markets? Let us know on Facebook or Twitter!