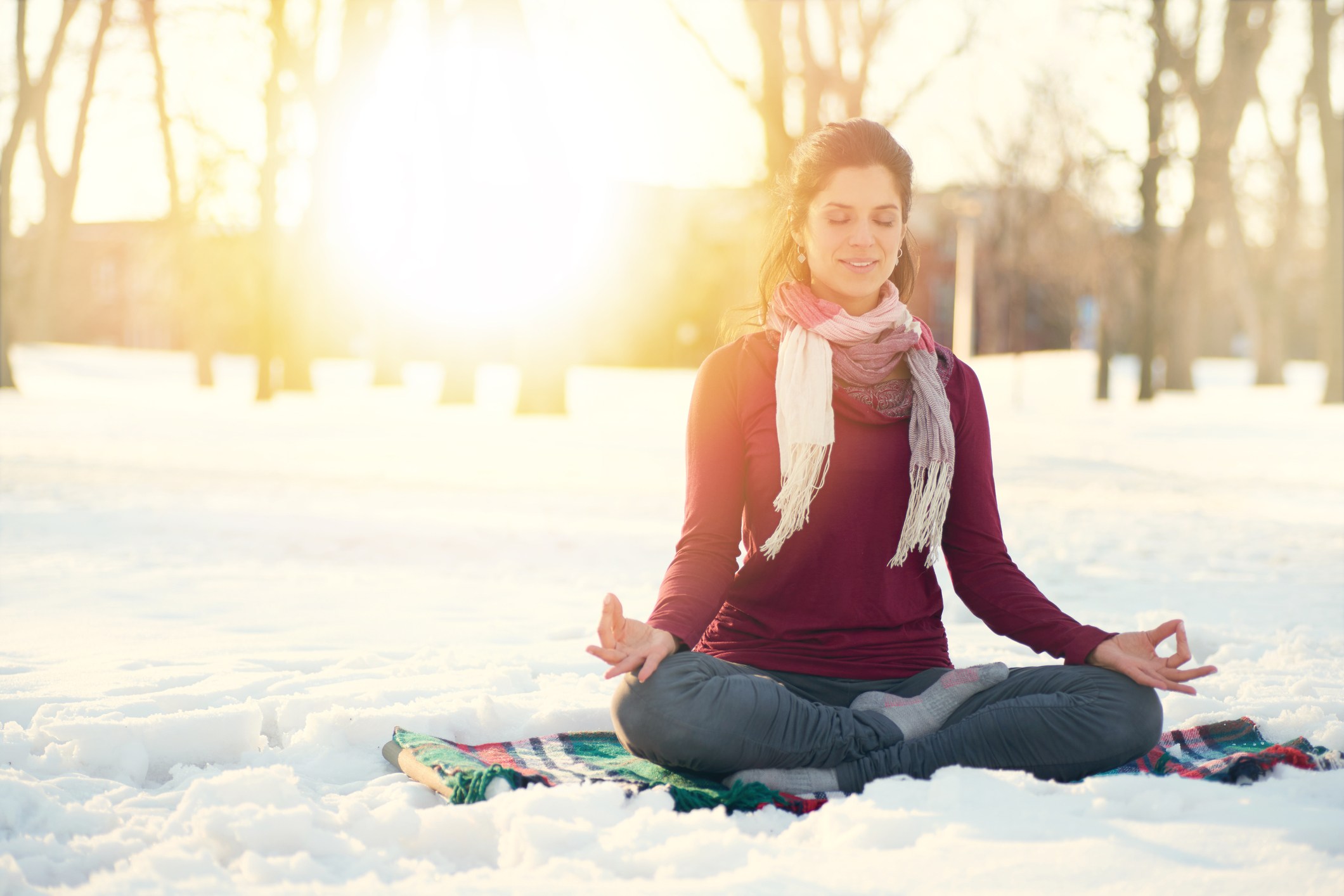 The new year is the perfect time to commit to healthy new habits and resolutions that will positively affect your life throughout 2018 and beyond. Whether you goal is to get in shape, relax, pamper yourself, find inner peace, or escape city life temporarily, these retreats will sooth your mind, body, and spirit. Each of these five Ontario hideaways offer something unique, and while you won't return home with a tan and sand in your suitcase, you are very likely to feel refreshed and rejuvenated and ready to tackle a brand new year.
Grail Springs, Bancroft.
Pack up the car for a road trip to Bancroft, about a three-hour drive from either Toronto or Ottawa. Grail Springs is an award winning privately owned wellness retreat and an idyllic setting to renew for 2018. The holistic approach to their programs that take place among the beauty of nature will have you feeling refreshed and recharged in no time. There are several year round packages to choose from including the "Cleanse and Energize" package that includes daily yoga and meditation, hot and cold mineral tubs, workshops on well-being, and healthy veggie focused meals. Or try the "Juice Cleanse" option to fast track your weight loss goals while boosting your energy, getting rid of toxins, and clearing your mind. The "Spiritual Enrichment" package includes a silent meditation practice, group discussions, and workshops. Regardless what package you choose at Grail Springs one thing is for sure, once you have completed your program you will leave this healing environment with a fresh mindset for the future.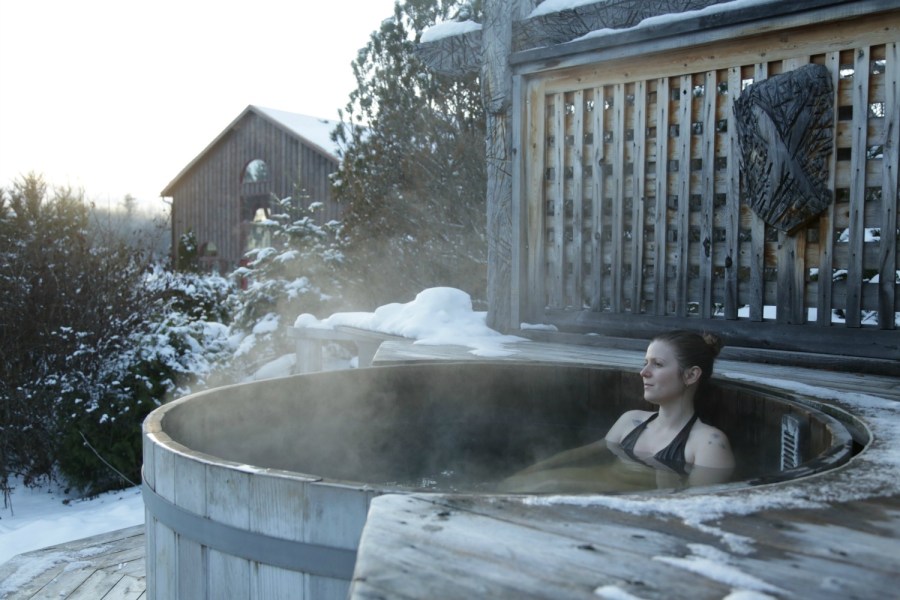 Shanti Yoga Retreat, Wolf Island.
Shanti Yoga Retreat near Kingston is accessible by ferry only as it's on an island. The drive from Toronto is about three hours to downtown Kingston where you will board the free Wolfe Island Ferry with your car. You will start to relax immediately as you leave the city behind you and enter the gateway to the Thousand Islands. The property offers spectacular views of the St. Lawrence and makes the perfect location for a weekend or mid-week Yoga Retreat. The retreats at this family owned property aim to provide guests with peace, joy, love, and freedom through the programs lead by the owners themselves. Activities include hatha flow yoga classes, evening restorative yoga, spiritual heart mediation, infrared saunas, and a wellness tea bar. Retreats include shared accommodations and buffet style vegetarian meals prepared by their Shanti kitchen.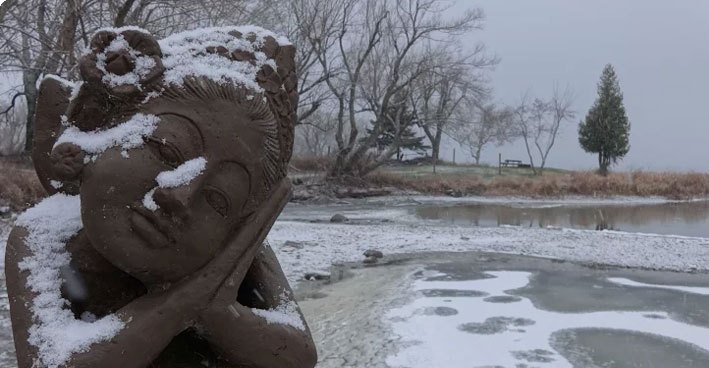 Ste. Anne's, Grafton.
Ste. Anne's is the perfect location for a getaway at the spa with your significant other or a close friend. From the moment you enter Ste. Anne's serene rustic lobby, you will begin to relax. Expect to spend a lot of time in a cozy robe sipping refreshing cucumber water or herbal tea in the lounge with a good book. Facilities include a fieldstone grotto year-round outdoor hot tub and plunge pool for an artic experience and an indoor invigorating eucalyptus steam room that is ideal for respiratory symptoms. Spa lovers will rejoice as the treatments are exceptional and range from an aroma stone massage, chakra awareness, Reiki treatment, a seaweed body wrap with full body exfoliation, a firming mud facial with their original Black Oxygen mud and a foot therapy treatment with a stimulating massage that increases circulation. Top off your relaxation goals with a delicious dining experience whipped to perfection by their culinary team. There is even the option to indulge in a private Chef that will prepare you a four-course dinner in one of their spa cottages.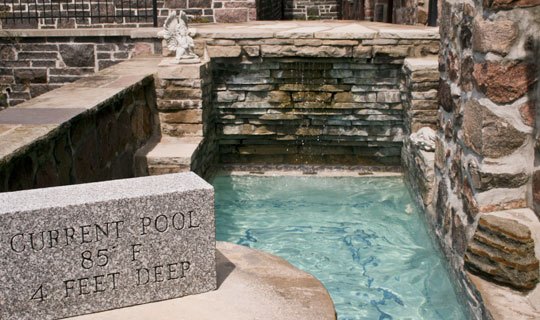 Sugar Ridge Retreat Centre, Wyebridge.
Sugar Ridge Retreat Centre is a privately owned family establishment named after the maple forests on the land.  The retreat, about a two-hour drive from Toronto, is located on a ridge overlooking the spectacular Wye Marsh and Georgian Bay. It's the perfect location to improve your personal health. Sugar Ridge is open year round and their upcoming winter retreats and events include a winter yoga retreat, a yoga and ski weekend, a juice and soup weight loss week, and a mindfulness based stressed reduction week designed to reduce anxiety while improving sleep and lowering blood pressure. Accommodations are in rustic cabins and meals can be ordered in advance if you don't want to make your own. (Or else dine at local restaurants). If you want to escape the city with your dog you are in luck as pets are allowed at Sugar Ridge, just bring your own pet bed to use in the retreat cabins, and the lucky pooches may even get treats and biscuits.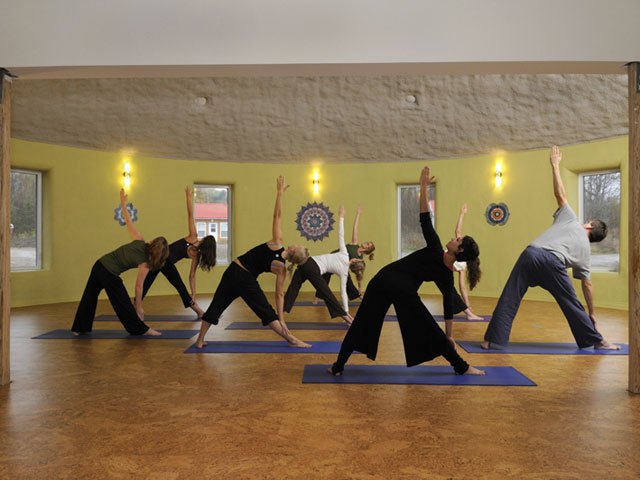 Ontario Vipassana Centre, Egbert.
If you are not familiar with Vipassana, it's an ancient form of meditation from India first taught 2,500 years ago.  The goal is to bring self-awareness, calmness, and balance to your life. The courses at Ontario Vipassana Centre in Egbert, just over an hour drive from Toronto, are intense as participants must commit to the 10-day mediation retreat including nine days of silence (yes, that means not speaking). Don't even think about posting selfies to social media, in fact, keep your phone off and in your luggage, as no phones, tablets or computers are permitted. Books, journals, and spiritual objects are also not allowed. After the first three days you practice Anapana Meditation and observe your breath to calm your mind and by day four you learn about Vipassana, the meditation of mental purification. The course includes vegetarian meals and there are accommodations for women and men. Perhaps one of the most interesting parts about this retreat is there is no charge for the teaching or the room and board. After your course is complete if you believe you have benefited from the experience you make a donation that is affordable to you. This donation goes to the next student that enrolls in the course and the meditations continue.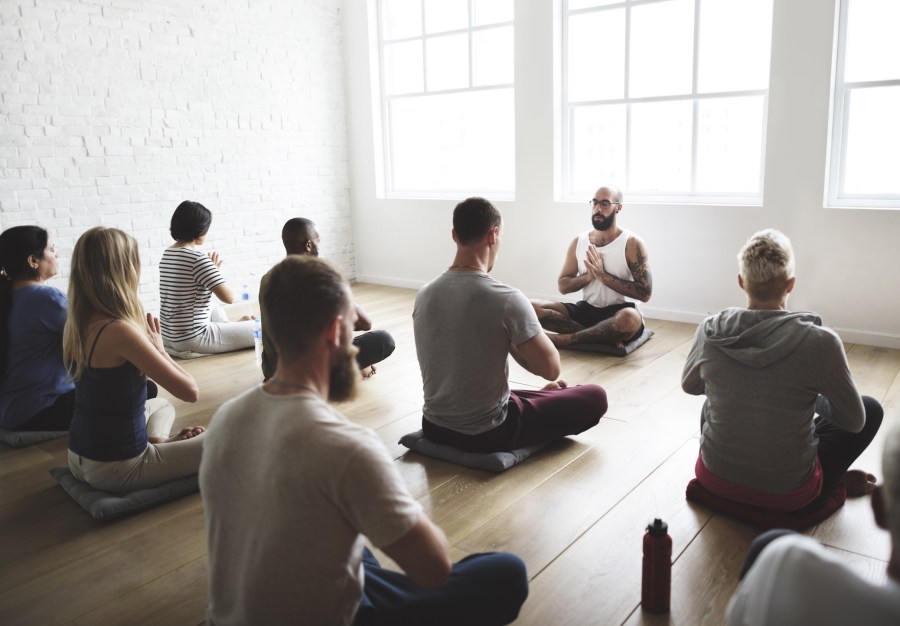 We hope you begin your year in peace and harmony!  Escaping for a day or weekend or rejuvenation may be just what you need to kick start your 2018.
Namaste.