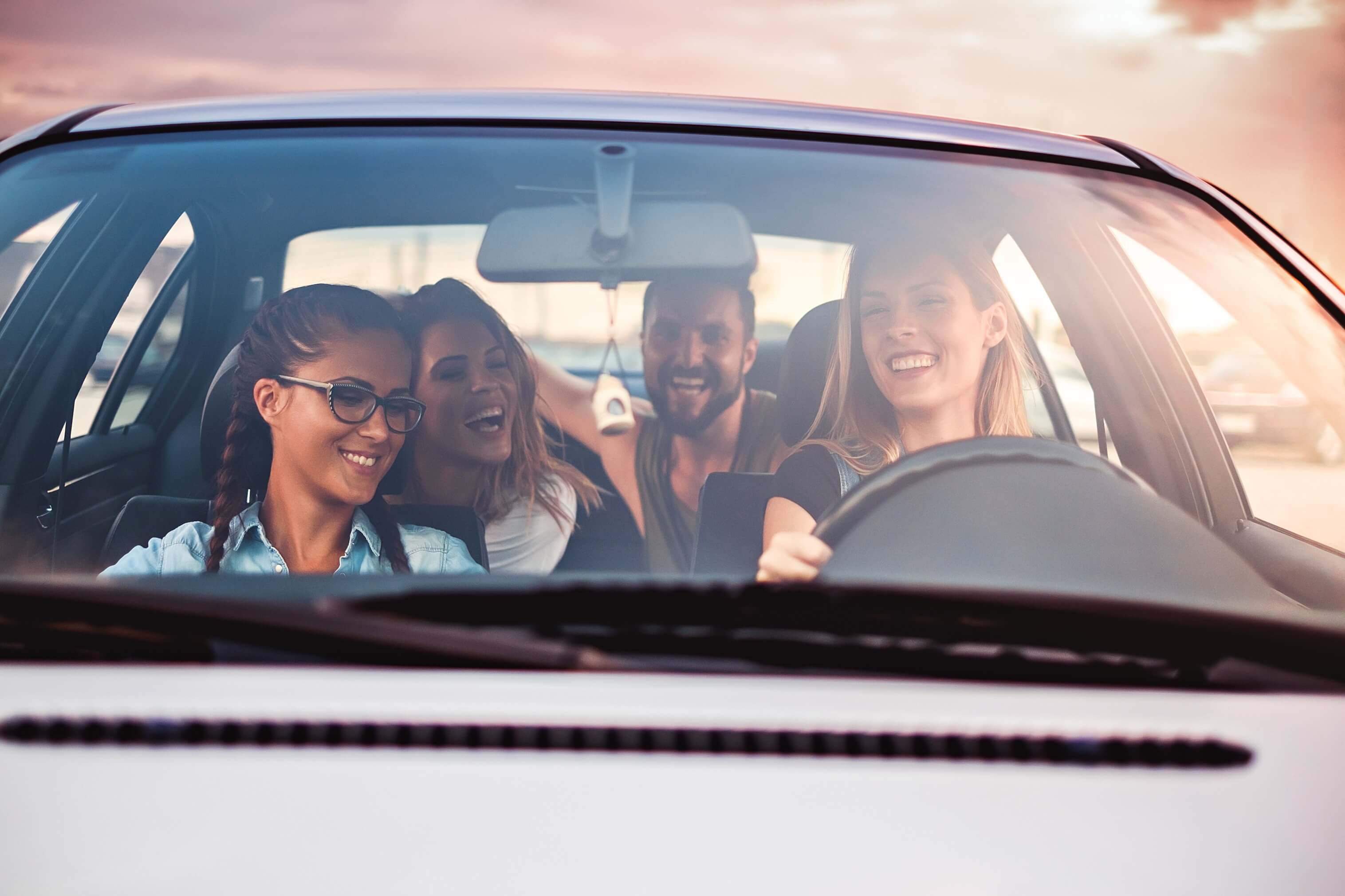 You've likely heard of the term, the 'sharing economy' – the new economic model that connects people and helps them borrow or rent resources and items that are owned by someone else but aren't being used all the time. It's also sometimes referred to as 'collaborative consumption' or 'peer-to-peer' sharing.
No matter what you call it, the internet has helped turn our ability to share these resources and items into a blossoming economy. From cars to homes to holidays, people are sharing their possessions and services like never before. And from the convenience of a smartphone, it couldn't be easier.
So, when we specifically talk about 'car sharing,' what are the benefits anyway? Could it work for you?
Let's dive a little deeper into some of the key benefits of car sharing.  They might be worth considering if you're trying to figure out whether car ownership or sharing is right for you.
You'll Save Money.
Owning a car is expensive.
According to Scott Hannah, head of the B.C. based Credit Counselling Society, for most Canadians, transportation costs are the second-biggest monthly expense, after their mortgage or rent.1 If you include insurance, maintenance and gas, the average small vehicle in Ontario will cost you around $9,000 a year!
Car sharing takes away all those worries.
And let's face it, if you don't drive much, sharing a vehicle makes a lot more financial sense.
With car sharing, you can rent many types of vehicles by the hour or the day and only pay for the time you use. The membership rates are low and there's no maintenance or upkeep costs, gas, parking or insurance to factor into your finances either.
If you're curious about how much you could potentially shell out each month owning a car, check out CAA's Driving Costs Calculator. It calculates your costs based on where you live and the make and model of different vehicles. It also helps you compare those costs to eco-friendly, more fuel-efficient or hybrid transportation options so check it out and see for yourself!
You'll (Help) Save the Environment.
Most people are keenly interested in reducing their environmental footprint. Car sharing reduces the number of vehicles on the road, kilometres driven and overall car ownership. Fewer vehicles on the road reduces congestion and CO2 emissions going into the atmosphere. It also reduces the need for additional parking – allowing for the greater expansion of green spaces. Reduced car ownership is a step in the right direction towards helping to protect the environment.
You'll (Hopefully) Relieve Some Stress.
For people who live in congested cities, driving is often quite stressful. And while having a car is often handy, it can also become a burden in many ways. What's so great about car sharing is how convenient it can be. You'll often find a ton of nearby locations to easily grab wheels when you need them. Not to mention, access to all different types of vehicles.
Like, if you need to do a big IKEA run, you can grab a van or an SUV.
Have to crisscross the city for a bunch of small errands?  A compact Mini Cooper might just do the trick.
Or maybe you're a one car household but sharing can sometimes be a point of tension. Car sharing helps relieve the pressure when one car just isn't enough.
Plus, you're only responsible for the car during the journey. When you're done, you park it and walk away.  No commitment and no worry.
So as you can see, car sharing can be a great option if you want to spare yourself the expense of owning and maintaining a vehicle, reduce your environmental footprint, or just de-stress and simplify your life.
For all these reasons, we think the future looks bright for car sharing as viable alternative to car ownership for a lot of people. And we'd love to hear what you think!
Do you use a car sharing provider?  How do you like it?  Tell us about your experiences on Facebook or Twitter.
1 Own a car? You won't believe how much that's costing you every year: https://globalnews.ca/news/3832649/car-ownership-costs-public-transit-canada/