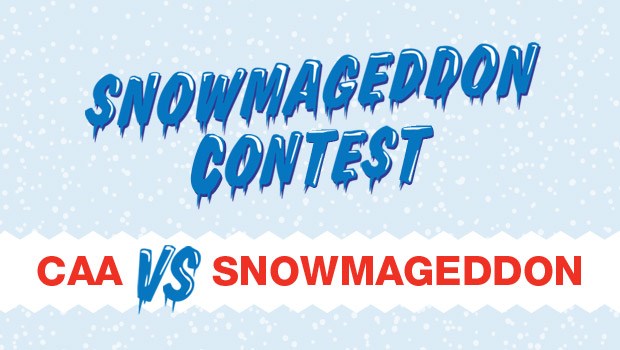 As we're sure you've noticed, this winter has been downright miserable. Bitter cold, dangerous ice storms and mountains of snow have plagued South Central Ontario since, well, as far back as we can even remember! But no matter what the peril, our tow truck and service vehicle drivers have been there to help.
Did Ontario's roughest winter in decades leave you out in the cold? We want to hear your Snowmageddon story! Login with Facebook and share your experience and you could win a $5,000 trip voucher from CAA Travel!1 The contest is open from March 20 to April 3, 2014, so don't miss your chance to enter!
ENTER TO WIN!
Did you know that it been CAA's busiest season yet? Check out the infographic below to find out just how many motorists needed our help this winter:

1 See terms and conditions for details.