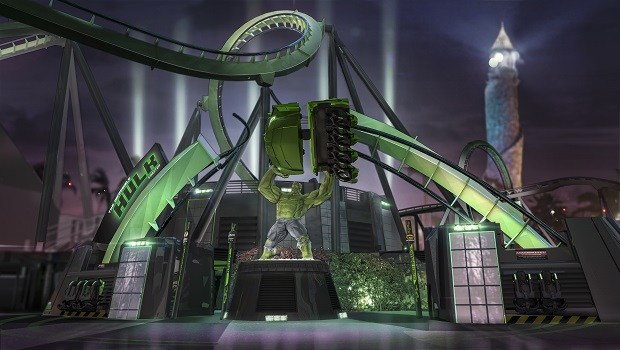 This ride is not for the meek or mild and certainly not for the faint hearted.  However, if you're a thrill seeker or enjoy a quick adrenaline rush then this is the perfect ride for you.
The Incredible Hulk Coaster at Universal Orlando Resort was completely dismantled this year and is now ready to thrill audiences of all ages. It's better than ever and only those who choose to ride it will really know how thrilling it truly is.
Here's a little description to get you pumped – "Feel the rush of becoming a gamma-charged Hulk. As your surroundings go racing by, you launch up to 107.826 km's per hour, your world turns upside down in a zero gravity roll. A deafening roar fills your ears and the fury of this enhanced, high-speed roller coaster rampage empowers you with the extraordinary strength of a Super Hero."
Dare to ride it or jump on and enjoy it.
If you love rides and theme parks, then we suggest you enter for a chance to win a VIP trip for 2 to Universal Orlando Resort. 
CAA is also a one-stop shop for tickets to all the biggest  attractions. https://www.caasco.com/Travel/save-on-attraction-tickets.aspx