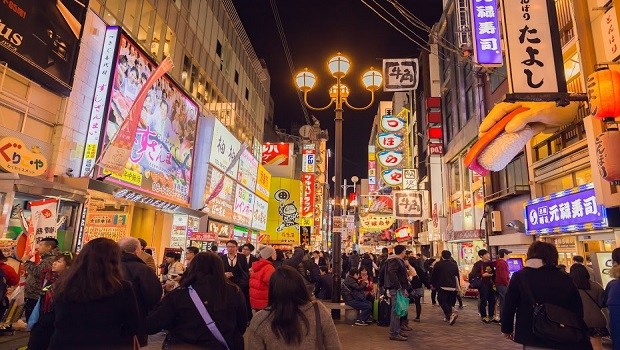 When you think of Japan, you think of technology, hi-tech innovation and of course Anime. Would you think of Themed Restaurants? Of course you would! Anything goes here – the wackier the better.
Japan is a lovely country with unparalleled natural landmarks and some of the best food the world has to offer. Japan also has themed restaurants – wacky places where the food is largely so-so, but you'll never notice because you'll be captivated by the ambiance of silly fun. You will want to stop by at least one of these places on your trip to Japan, if only to fully experience some of the whimsy the country has to offer. Here are five that are absolutely worth checking out:
Vampire Café
Stop by one of Japan's original themed restaurants for a quick drink – there are plenty of cocktails with blood in the title, and this is the place to order one. Dark reds are on full display, with velvet curtains and lots of mirrors, all of them broken. Wear a turtleneck.
Robot Restaurant
Beep bop! Don't come to this robot-themed eatery hungry, but do come expecting a really good show with lots of robots, flashing lights, bright colors, and dancing girls. Wear something glittery.
Alcatraz ER
Be sure to bring your sense of humor if you choose to eat in this restaurant that resembles a prison hospital. You'll be apprehended by costumed nurses and "poked" with a novelty-sized syringe before you're taken to your cell. The menu includes a "teeth in a jar" cocktail and sausages resembling body parts. Wear your best jumpsuit.
The Wizard of the Opera
Not the mash up of Wizard of Oz and Phantom of the Opera that you might have expected, this restaurant focuses on the melodic aspect of its name. Musical notes and the word "opera" are written on the food in sauces and syrups, with marble tables and opera music doubling down on the faux-classy atmosphere. Wear a tux.
Alice in a Labyrinth
If you tell someone in Japan that you're going to the Alice in Wonderland restaurant, you'll have to clarify which one you're visiting. The story of Alice and her magical journey is so popular that at least five restaurants and cafés are centered on this theme. With its hanging teacups, painted mushroom forests, and themed meals, Alice in a Labyrinth is so quirky that it is destined to send you down the rabbit hole. Wear a watch!
Want more information? CAA Travel Consultants are ready to help you plan your next vacation. Visit your local CAA Store to book with an in-store Travel Consultant or call us a 1-800-922-8143.