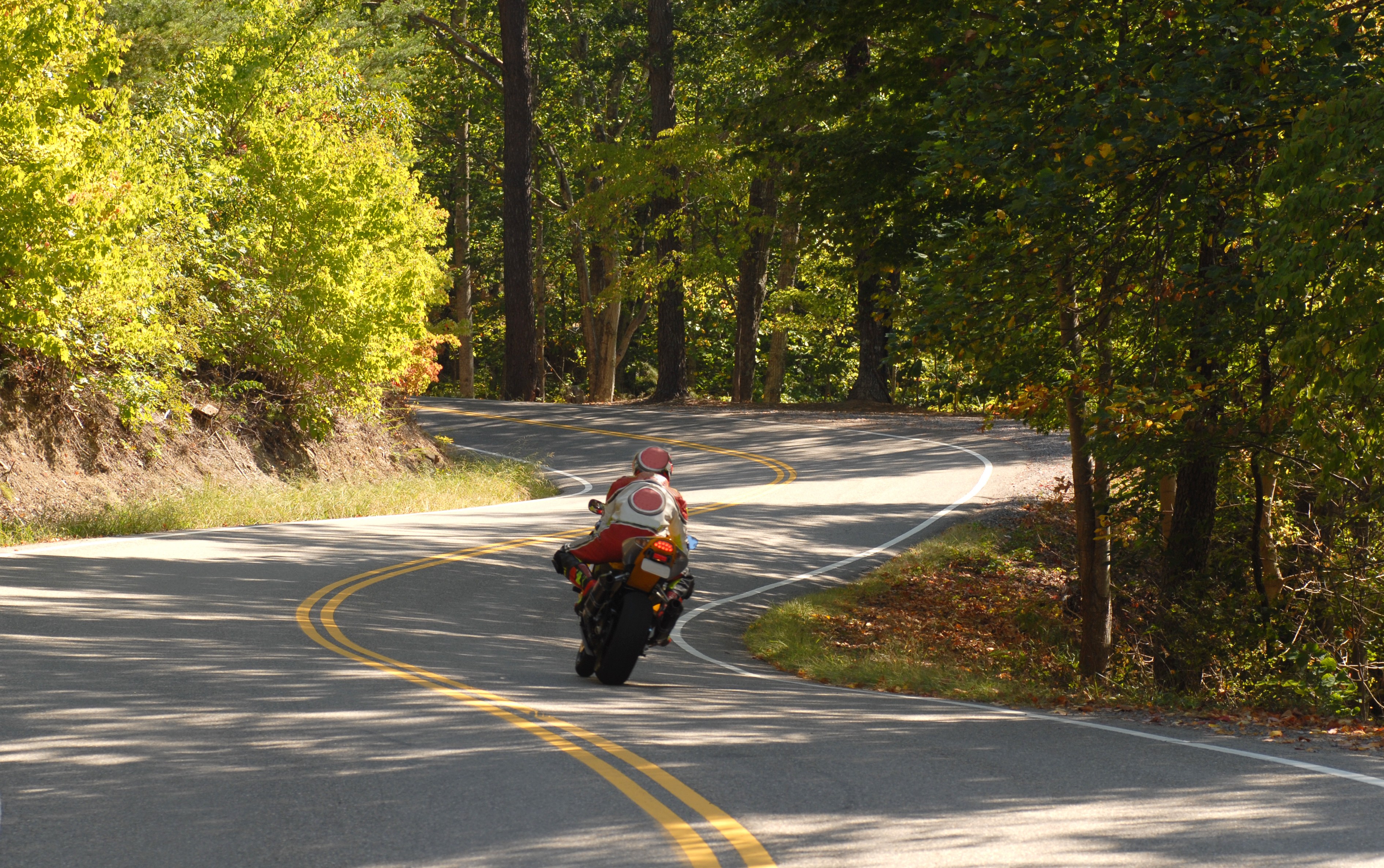 I've cruised along California's majestic Pacific Coast Highway from Los Angeles to San Francisco, and I went pedal-to-the-metal (legally!) on Germany's impeccable Autobahns. So while calling Canada a driver's paradise may be a bit of a stretch, I have to say that we do have some wicked roads up here, too.
In fact, whether you love gawking at the scenery or simply enjoy driving for the sake of driving, Canada has a lot to offer. Here are some of the best stretches of asphalt in the country.
Nova Scotia – Cabot Trail, Cape Breton Island
Cabot Trail is a rite of passage for many a Canadian motorcyclist, but whether you're on two, three or four wheels, it is a world-class treat. This "trail" is really more of a 300-kilometre loop of paved roads that belts most of Cape Breton Island. The cliff-hugging sections of the trail are as jaw-dropping as anything this side of California. You'll want to stop at The Rusty Anchor in Pleasant Bay for a lobster roll or fish and chips.
How to get there: For a clockwise ride around the trail, assuming that you're coming in from the west, take the Trans-Canada Highway all the way east and make a left at the red barn. No, really. To do the counter-clockwise loop, keep going past the barn and chug along for another 25 kilometres or so until you see signs for Cabot Trail.
Québec – Routes 327 and 364, Laurentides
This one is less about the scenery and more about the twisty bits, which are phenomenal. Locals are quick to move over and wave you through if they sense that you are in for some spirited, legal driving fun. Road surfaces range from good to bumpy, so maybe set your suspension to a softer setting if your vehicle allows it.
How to get there: The 327's starting point is roughly 80 kilometres northwest of Montreal in Lachute. From there, you can snake your way up the Laurentians, all the way to Mont-Tremblant National Park. If you don't want to trek that far, take the 364 once you're in Weir and enjoy the twists and turns until you reach Saint-Sauveur.
Alberta – Bow Valley Parkway, Banff National Park
Highway 1A is a relic of the past. It's long been bypassed, so today it serves as the scenic alternative to the soulless, straight Trans-Canada Highway. The star here is the wildlife – this is really not the place for sporty driving, what with the low speed limits and the wandering bears. You might also have to share the road with moose, bighorn sheep or elk. If you're the outdoorsy type, you'll find yourself in the middle of Banff National Park, one of the world's premier destinations for outdoor exploration.
How to get there: The 1A runs east-west through Calgary. Head west. If you visit in the spring, go during the day since a 17-kilometre section is closed to travel at night.
British Columbia – Sea-to-Sky Highway
I was lucky enough to be a passenger while exploring British Columbia's Sea-to-Sky Highway, my face glued to the side window as we putted along the impossibly gorgeous landscapes. If you can let someone else drive you around this one, do it. When you've had enough of the towering Rockies, you can look down at the network of fjords that make up Howe Sound, which sits way below road level. Canadian eye candy does not get much better than this.
How to get there: Book a skiing trip with your friends even if you don't ski. Fly to Vancouver. Let one of your friends drive up the 99 on the way to Whistler. Stop at the Howe Sound Brew Pub in Squamish for some artisanal refreshments.
(Honourable mention) Ontario – Forks of the Credit Road, Caledon
This one doesn't quite meet the grade since it is so short, but the picturesque setting and that amazing hairpin are worth the trip. Watch your speed on the straights and be mindful that the area is inhabited – I'm talking to you, biker guy with the massive V-twin and the loud pipes. By the way, I've heard tales of heavy Harleys rolling back down the hill after failing to maintain enough speed in the hairpin. Kick it down into first gear so that it doesn't happen to you.
How to get there: from Toronto, take the westbound 401 then go up the 410 until you reach Caledon. Forks of the Credit Road has its own sign, so you can't miss it.
Ready to take on the open road? Start planning your dream trip with our TripTik travel planner. Be sure to download the CAA mobile app to compare gas prices and access nearby CAA Rewards hotel and restaurant partners.
Written by Mathieu Rainville