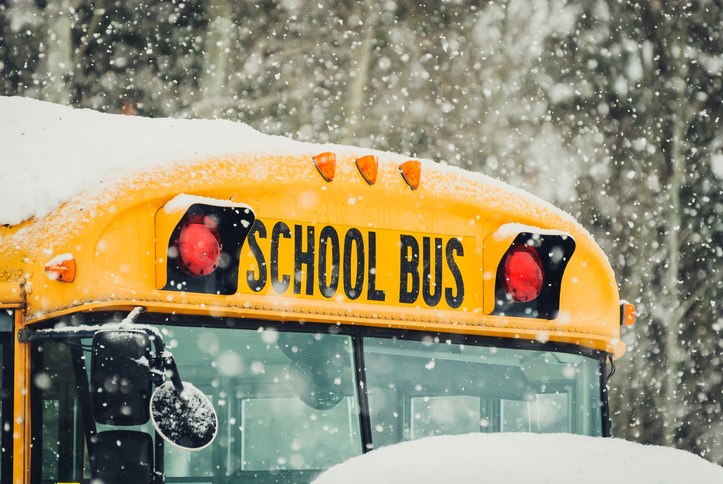 Navigating between cars, school buses, pedestrians and bicycles in school zones can be challenging at the best of times. That's why the CAA School Safety Patrol program trains student volunteers to help keep their peers safe in school zones and on school buses across Ontario.
Training and Teamwork Prevails.
Late last year, 6 CAA School Safety Patrollers in grades 5 and 6 at Ottawa's École élémentaire catholique Terre-des-Jeunes had the chance to put their training into action when there was a collision between their school bus and a car. While one of the Patrollers quickly reacted by checking in on the bus driver's well-being and following up on details as to what happened, the remaining Patrollers took control by walking the aisle to ensure that none of the students were hurt. The Patrollers helped maintain a calm atmosphere and kept the students in their seats in order to keep the aisle free.
Not long after the incident occurred, the school principal arrived; she noted how calm the students were after the accident — despite the fact that some of children were just 3 years old. While the bus driver and the police assessed the damage and attended to the driver of the car, the Patrollers further demonstrated leadership by quickly organizing themselves to help transfer the students to the new bus that had arrived across the street.
The Patrollers used a combination of their School Safety Patroller training, along with their teamwork and leadership skills to quickly take control of the situation and keep their fellow students safe and calm.
Congratulations, Ottawa Six!