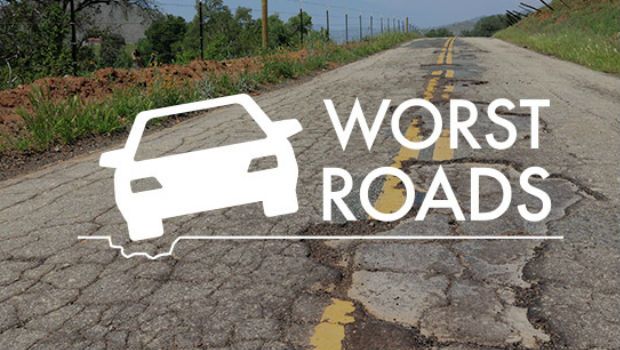 Each year when winter comes to an end, many roads have shown the lingering effects of the season. With potholes popping up frequently, increasing traffic congestion and issues with road signage, our experiences during our commute can be challenging. Once again, Ontarians have an opportunity to help improve our roads through CAA's annual Worst Roads campaign.
Since 2003, CAA's Worst Roads campaign has provided road users across Ontario a voice, and the opportunity to nominate roads they believe are in urgent need of repair. Whether you are a driver, cyclist, transit rider, or pedestrian, it's important we all make Ontario's roads safe. And this year is no different. As you travel across the province, think about all the roads that need to be fixed and cast your vote for the worst road.
CAA uses the results to engage with politicians and key stakeholders. The results help governments understand from a user perspective the challenges road users face in communities across the province, and reinforces the need for ongoing investment in infrastructure from all levels of government. So cast your vote and make your voice heard.
Last year, 2,500 roads from across the province were nominated, and County Road 49 in Prince Edward County was named Ontario's Worst Road. Which road will top the list this year? Vote now and help us find Ontario's Worst Road of 2017.
When you vote for a road, you're automatically entered for a shot to win weekly prizes, like Cineplex movie passes or $25 Ultimate Dining gift cards perfect for delicious meals at Swiss Chalet, Milestones, Harvey's and more. Plus, you'll also have a chance to win FREE gas for a year!
Hurry – voting ends May 1, 2017.