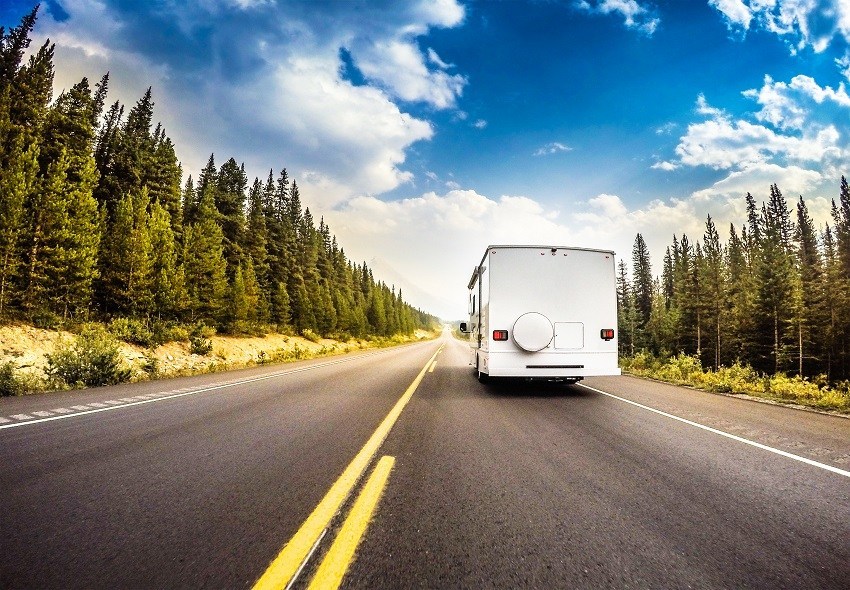 Many people spin their wheels when it comes to deciding between a motor home and a travel trailer. With so many options, it can be difficult to figure out what's best for you.
Adding to the challenge is the fact that, what's right for you today may not be right for you in five years. A young couple may enjoy the "rugged" feeling of a tent trailer, but that same couple may opt to purchase a Class C motor home just a few years later when the kids arrive. Your usage may also change – instead of spending a couple of weekends in the wilderness each year, you may find yourself wanting to head out on a cross-country trip that requires something a little fancier while on the road for months on end. How to decide?
Ultimately, you'll have to make a choice and dive in. Let's take a look at the pros and cons of each.
Motor Homes.
Motor Homes are exactly that: homes with motors. They come in Classes of A, B and C versions. Class B units are smaller than Classes A and C and are also known as camper vans. The Class A units have comfortable twin captain chairs for driver and passenger, both of which will have a very high vantage point while on the road, offering a great view beyond the other traffic on the road.
Depending on where you're travelling, motor homes can be wonderful to drive. On the straight paths of the Trans-Canada highway, nothing beats the ability to drive "above the crowd" on the open road. Navigating the routes of the Rocky Mountains, however, will require some skill and your utmost attention, as these large motor homes are not built to manoeuver around tight corners.
Class A motor homes scream comfort. With a fridge and bed only a few feet away, passengers are able to sneak off to the coach section of the motor home as needed. And, of course, with a washroom on board, you'll never have to stop for bathroom breaks because the kids didn't go before you left.
The primary drawback to the large motor home is usually the price. These units can be quite expensive to purchase new and they depreciate relatively quickly. Maintenance can be costly and, with so many optional appliances and fixtures on-board, there is an increased chance of needing repairs in comparison to a more bare-bones type of trailer.
Travel Trailers.
Travel Trailers are units designed to be towed by a car, van or pickup by means of a bumper or frame hitch. The 18-foot and larger varieties offer full bathroom facilities, including a separate shower and a fully equipped galley. If you already have a full-sized pickup truck, this option may be the easiest for you.
Travel trailers are less expensive to purchase and also usually less expensive to maintain. If you're only going to use it for a few weeks or a couple of months out of the year, a travel trailer may be a smarter investment than a more expensive motor home.
Parking, however, is much more difficult with a trailer attached to your vehicle, as anyone who has ever trailered a boat or a horse already knows.
Wind will also be a factor in driving both a travel trailer and a motor home, as cross-winds can often make drivers feel less stable. Fifth-wheel trailers are more stable than either of these options and, if driving in heavy winds makes you nervous, you may want to consider this option, as they are generally more stable in windy conditions.
If price is a major factor for you, the choice may be simple. Towing a travel trailer offers better fuel mileage than driving a large motor home and the lack of additional amenities means less chance of needing repair. Though a Class B is a more fuel-efficient motor home option.
However, if you don't already own a heavy-duty pickup truck, you may find that an additional investment is required in order to accommodate your needs. Fifth wheel trailers are a great alternative, but you will notice an increase in your fuel consumption with the larger models.
Choosing between a travel trailer or a motor home is a complex decision dependent in large part on your lifestyle. For low mileage travels or extended trips, a motor home may offer you more advantages. But if you're an always-on-the-go type of person, you may want to consider the simplicity of a travel trailer or fifth-wheel trailer.
Either way, you'll be able to hit the open road and enjoy the freedom that an RV offers.