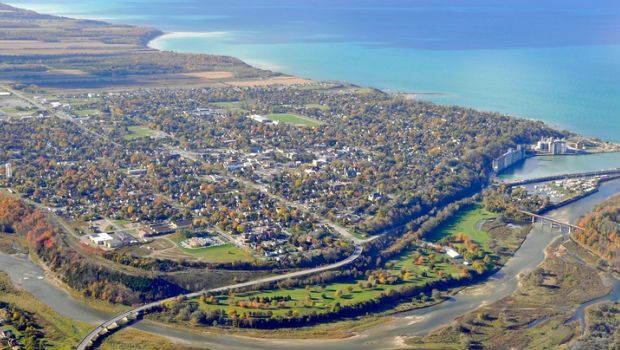 Ontario is the place to be if you want to explore picture-perfect small towns. You will feel like you walked onto the pages of a storybook in these magical villages that are bursting with historical charm, rich culture and heritage architecture. It's worthy of every selfie you'll take to capture the moment.
Picton.
Picton, located in stunning Price Edward County, is surrounded by the allure of the country with an urban twist. Upon entering the peaceful town that was incorporated in 1837, you will immediately be immersed in a laid-back lifestyle. Check into the Claramount Spa for a luxurious treatment or chill at nearby Sandbanks Provincial Park. Then, take your time exploring antique shops or artist studios for cultural treasures, shop the latest trends at innovative boutiques, visit museums and art galleries or rent a bike and ride along winding tree-lined streets. The county is also becoming a top winery destination and Picton's Three Dog Winery is Canada's first winery with an on-site yoga studio – the perfect location for your downward dog poses.
Goderich.
It's easy to see why Goderich is touted as one of the prettiest towns in Canada. With a history dating back to the Victorian era, the Port of Goderich is located on the bluffs that overlook the shores of flowing Lake Huron. Stroll through parks, beaches and outdoor trails while admiring the architecture and learning about marine history. After dining in The Square, an outdoor shopping area complete with farmers' market in summer months, head over to the heritage district or pop into an original art gallery, studio or museum. BearPaw Studio is the perfect place to shop for unique gifts to bring home, including Suncatchers, Dreamcatchers and stained glass masterpieces.
St. Jacobs.
If you are craving fresh fruit and veggies, a visit to Canada's largest farmers' market in St. Jacobs is a must. Hundreds of food vendors, crafters and entrepreneurs gather year-round to sell fresh pastries, bread, flowers and, of course, Canadian maple syrup. You can also score handmade pottery, stunning jewellry, unique woodworks and quilts. This small town boasts two world-class professional theatres, one of which is situated in a renovated 1867 village schoolhouse. Stay overnight in an adorable bed and breakfast and explore the culture and history of this Mennonite community, which is located in southwest Ontario just north of Waterloo.
Elora.
Be warned – visitors have been known to fall in love with Elora. This small community is commonly referred to as "Ontario's Most Beautiful Village" and it's located in Wellington County along the banks of the Grand and Irvine Rivers. The stunning Elora Gorge, which was formed from glacial activity, is known for 80-foot limestone cliffs, rapids, falls and small caves. Elora's 19th century limestone architecture reflects its old world charm beautifully. Browse in artists studios and galleries, listen to live music, shop at upscale boutiques and dine at delightful restaurants – all while immersing yourself in Elora's diverse culture.
Paris.
Nope, it's not the Paris you are thinking of – no flights necessary in this case if you live in Ontario. This Paris is located in the County of Brant where the Grand and Nith Rivers meet. Paris has been referred to as "Canada's prettiest little town" and boasts architecture dating back to Victorian, Edwardian, Gothic and Post Modern styles. The quaint cobblestone buildings lining the historical city streets are still occupied today. Take a leisurely stroll through open-air cafes, bakeries, fine dining restaurants and adorable boutiques for a shopping experience that is almost comparable to, well, that other Paris.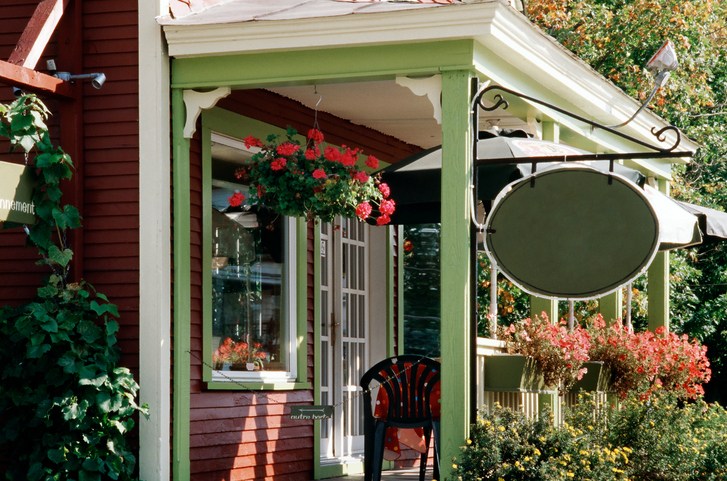 Do you know any other Ontario cities that are picture-worthy? Snap a picture and enter the Celebrate Canada Photo Contest. Show us your favourite Canadian destination for a chance to win a Canon DSLR camera and be featured on the cover of CAA Magazine!