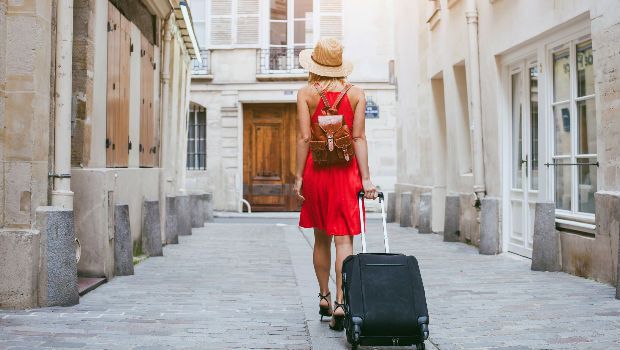 Ever since the sharing economy introduced the world to private residential rentals in around 2008, the way many people travel the world has changed. Now you have the option of staying at full-service hotel with round-the-clock staff and amenities or of booking a place to stay in a residential neighbourhood and living as the locals do during your trip. But which one is right for you? Let's compare.
Service.
The experience of staying in a hotel can be very different from residential home stay services. Hotels run the gamut from rustic to ultra modern and luxurious. However, there are things that they generally all have in common.
Hotels offer daily room cleaning and supply you with fresh towels and toiletries. They offer a range of services such as free breakfast, on-site bars, restaurants, pools and gyms, you can order room service, or have your laundry picked up and dropped off. Sometimes there's even a mini-bar with a selection of snacks and drinks right in your room.
When you rent a private residence, you are staying in someone's home. This can offer a more genuine taste of what it is actually like to live in a destination. However, it comes without the perks. You have to bring your own toiletries (and sometimes towels), there's no daily cleaning or on-duty staff to answer your questions or concerns.
On the other hand, some travelers prefer to be left alone without the hassle of having the cleaning staff plow through their room for an hour every day. Your choice of private rental or hotel should at least in part be based on the level of service and amenities you like to have access to on your travels.
Quality.
Hotels, especially chains and those associated with major brands provide a consistency of quality and service that you can count on every time you stay. They also have customer service staff to make sure that your experience meets with their standards.
Each residential sharing rental is run by its individual owner. Sometimes hosts will be staying on the premises while you are there, other times they are remote. Both options have their pros and cons. Some will be excellent hosts providing a high level of service, information, and amenities. Others, however, might be less accommodating.
A bad host can ruin your vacation, and when things go wrong at residential sharing location, you have less recourse than at a major hotel chain. Sometimes the only thing you can do is to write a negative review online to warn other travelers to steer clear.
(Note: This is why it is essential to read reviews of hosts and accommodations before booking your stay.)
Safety.
Hotels offer the comfort of an on-call concierge and the presence of professional security staff. They have surveillance cameras, computer controlled room keys, and guest safes. They also have smoke detectors and sprinkler systems. There are laws and industry standards governing the level of cleanliness, safety and security they provide.
Every home stay rental is different, and they have far fewer regulations to adhere to. Some may be very secure, but you are taking your chances. You have no way of knowing who else might have keys to your rental, how often it has been cleaned, or if there are working smoke detectors.
If something does go wrong, there won't automatically be staff on hand to help you out. Of course, some people prefer the privacy. At a hotel, you're surrounded by other guests, hotel staff, and people coming and going all the time. At an private residence, you are essentially on your own.
If safety and security is one of your major concerns, hotels are the better option.
Which Is the Better Option for You?
Home sharing services can offer you the chance to try living as the locals do in residential neighbourhoods, so if you don't mind looking after your own cooking and cleaning while on vacation, they might be the option for you.
On the other hand, hotels offer more services and security than you'll typically receive from an private rental, and they have higher standards for ensuring quality and resolving any issues travelers may have. For a more relaxed, worry-free vacation with most of your needs taken care of for you, they remain the better choice.
Both options will vary widely in terms of price, quality, and service offered, so wherever you stay, be sure to read the online feedback and reviews from fellow travellers so you know what to expect.
To help you get the most out of your travels, the team here at CAA has partnered with top hotels and resorts around the world to secure great rates and perks for our members. Whether you are looking for one night, one week or longer, let us help you get the best hotel rates. Contact us today at 1 855 747 2969 or book online.