What It's Like to Drive Hands-Free
Testing the semi-autonomous features of the 2018 Cadillac CT6 Platinum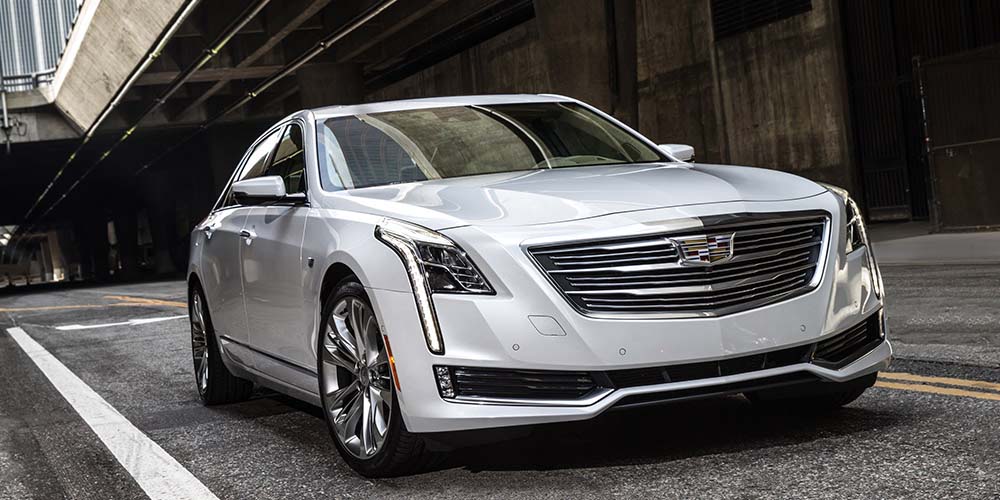 A luxury sedan with impressive autonomous tech that's a first from one of Detroit's Big Three
13.0L/100km city, 9.1L/100km highway, 11.2L/100km combined
404 horsepower, 400 lb-ft torque
Twenty years ago, while teaching me to drive, my father instilled two mantras into my young brain: eyes forward, hands at ten and two.
Well, at least I'm doing one of those things right now.
I'm behind the wheel of a 2018 Cadillac CT6 in what is possibly the first test drive in which I'm not doing much driving. The reason? The luxury Platinum model I'm driving is equipped with Super Cruise, gee-whiz technology that allows for hands-free piloting on limited-access highways, such as the perpetually traffic-clogged Don Valley Parkway.
Company brass take great pains to explain that Super Cruise does not seek to replace the driver, but rather to give drivers the "luxury of choice." With the driver and the technology acting as partners, this Cadillac CT6 can start, steer and stop itself.
How it works
Cadillac Super Cruise uses high-definition maps to locate the car's position within 10 centimetres of accuracy and can assess up to around two and a half kilometres of the road ahead. It only stays active if you're paying attention, which it determines through an infrared camera mounted on the steering wheel.
If your gaze strays from the road for more than five or six seconds, it alerts you, first with a flashing light, then voice prompts, and will eventually slow the car to a safe stop if you don't respond.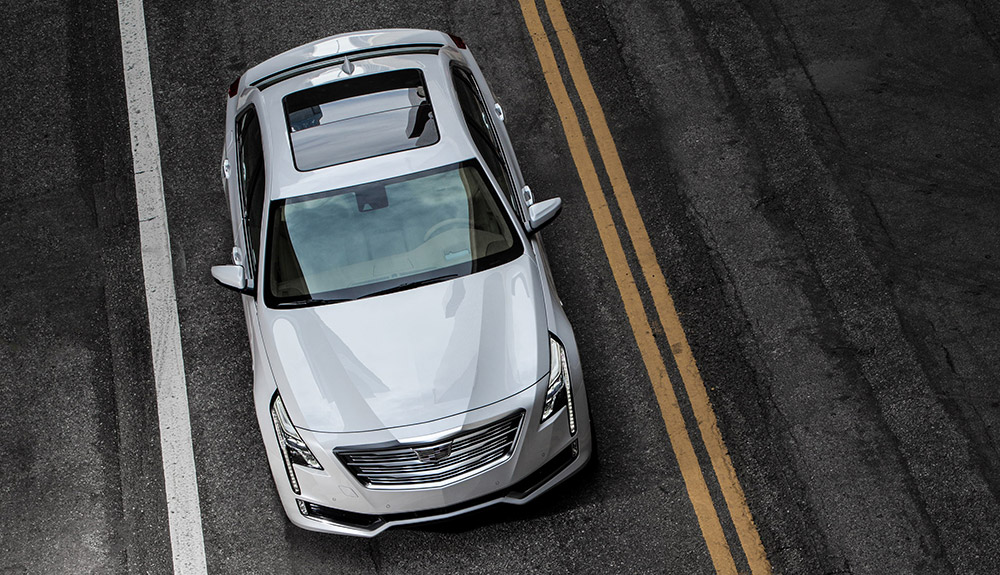 What it's like to drive hands-free
With my hands nowhere near the steering wheel, the Cadillac guides itself along the road I'm on. Since its map recognizes I am on a divided highway, a network of road-reading sensors outside the car reads the lane markings to keep me expertly centred. An adaptive cruise control system manages our speed.
What makes the CT6 a luxury sedan
The rest of the Cadillac CT6 embodies the type of fit, finish and quality you'd expect from a sedan costing six figures. The interior was all-day comfortable, with luxury amenities like massaging front seats and rear-seat TV screens that stow away when not in use. Power from the 404-horsepower, 3.0-litre twin-turbo V6 flowed freely, and what Cadillac calls Magnetic Ride Control smoothed out rough roads. Super Cruise allowed me to enjoy it all, leaving my hands free.
Dad would have a fit.
Have more car questions?
Read our first impressions of the Cadillac CT6—and find more auto advice and stories—in the winter 2018 issue of CAA Magazine.
Image credit: Courtesy of manufacturer