How to Plan for a Long Journey in an EV
An eco-friendly adventure awaits with an electric vehicle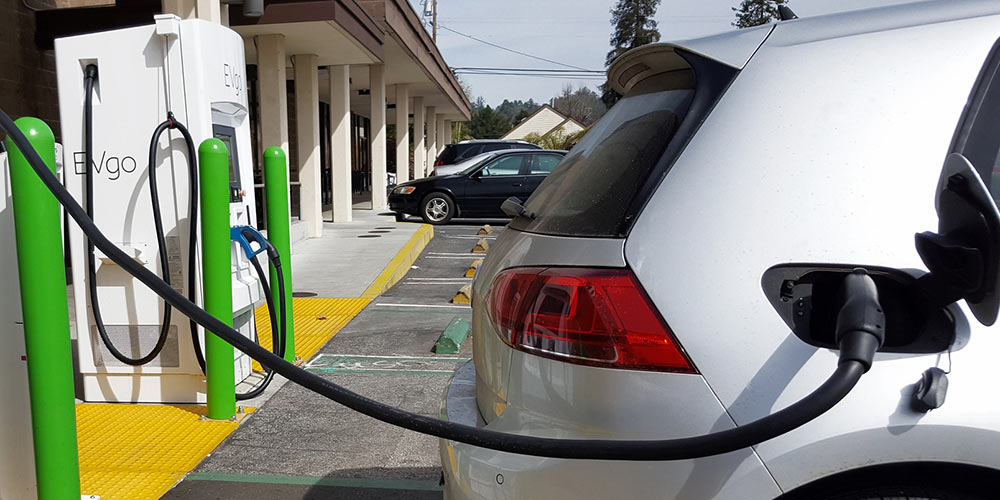 With road trip season just around the corner, here are six things to keep in mind before a long excursion in your electric ride.
Plot your route
Apps are an essential tool for road tripping in an electric vehicle (EV). A Better Route Planner (ABRP) and PlugShare can help drivers navigate their journey.
It also helps to plan rest stops along the way. That way, you can stretch your legs, visit the restroom or grab a bite.
Several ONroute locations along highways 401 and 400 are equipped with at least two EV fast chargers to top up your battery, too.
Have a strategy
No one wants to wind up stranded with a dead battery, so keep in mind that public EV chargers aren't as common as gas stations which you'll often see every few kilometres.
Look at recent reviews and check-ins on websites like ChargeHub for stations you intend to visit to ensure they're operating during your trip. If one is frequently problematic, it helps to know if there is another option close by.
If you find a plug isn't working properly, try calling the phone number on the charger or contacting support through its app, as sometimes the provider can remotely reset it.
Power up
To preserve the battery's lifespan, most electric vehicles will only charge to 80 percent using a DC Fast Charger. After that, speeds drop considerably. This is because rapid chargers release an immense amount of heat, which can lead to an overheated battery and cause premature damage.
Plan overnights
If you're spending several days on the road, find a place to stay through websites like Airbnb and Booking.com, which have a filter for on-site chargers.
If you're going hiking or camping, some Parks Canada sites have stations where you can plug in your car while you explore.
Know your range
The distance an EV will travel per charge isn't exact and varies based on things like the weather and your driving behaviour.
Your range decreases when you drive uphill as well as in high-speed winds. But it increases when going downhill as the EV's regenerative braking pumps energy back into the battery.
Heating and cooling the cabin, lights and any connected devices drain energy and decrease your range, too.
You'll gain a better understanding of your EV and how far you can get before you need a recharge the more you drive your car.
Choose an efficient route
Pick a course that allows you to drive steadily at lower speeds.
Keeping your speed below 60 km/h will extend your range and allow you to enjoy the sights along the way. Avoid areas with heavy traffic, too.
Your EV's navigation system can also suggest energy-efficient routes.
Read on
To learn more about electric vehicles, visit CAA National Electric Vehicles. Or if you need advice on your vehicle, speak to CAA's team of automotive experts by visiting caasco.com/autoadvice.
Image credit: Solidago