Which Cities Offer the Best Bike Share Programs
Go for a ride in these four bike-friendly destinations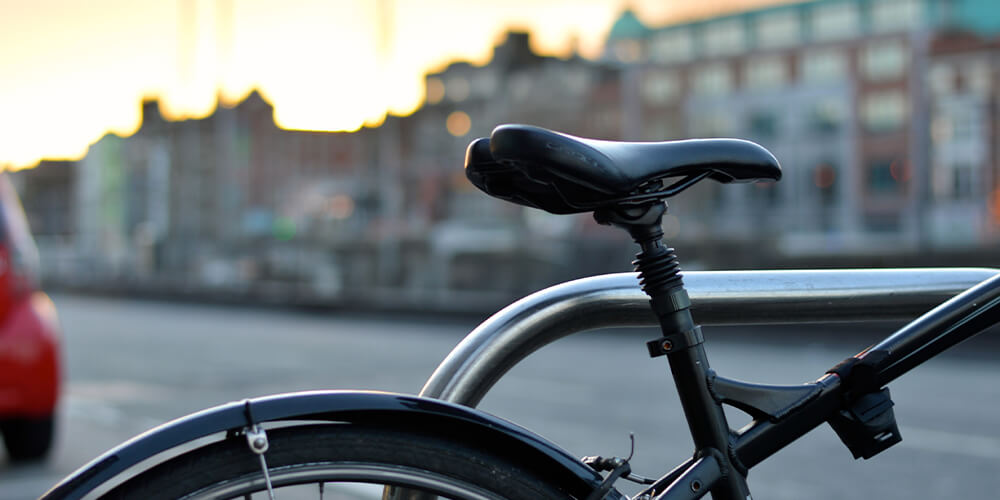 When you're exploring close to home, take advantage of Toronto's user-friendly bike share program (which you can read more about in our spring 2020 issue). Cycling is a great way to get around when you're travelling, too. Here are some of the best cities—in Canada and around the world—to share a bike in.
Montreal, Canada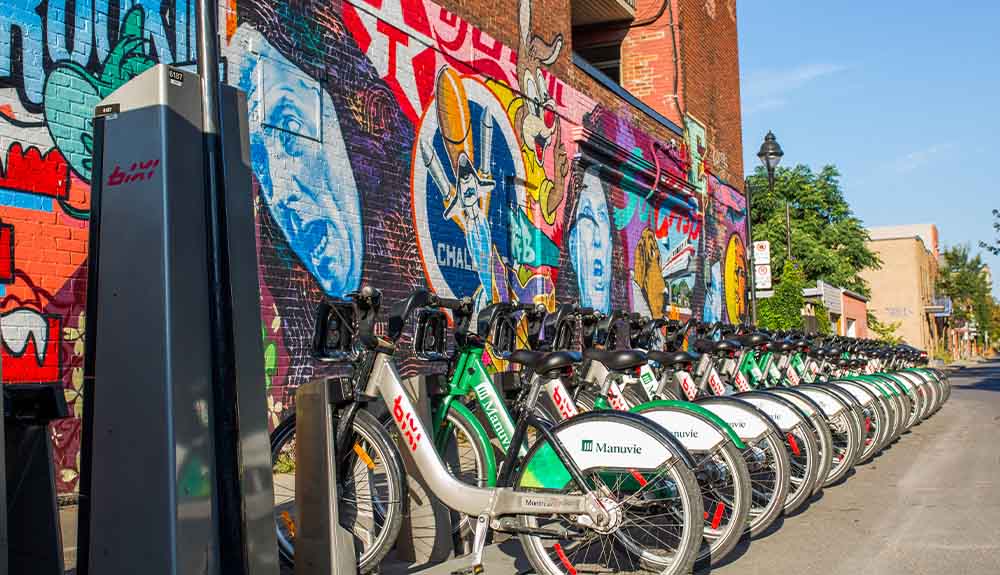 Launched in 2009, Montreal's Bixi was North America's first large-scale bike sharing system. Bixi (the name is a portmanteau of "bicycle" and "taxi") has a fleet of 7,430 bikes. In 2018 the program clocked 5.3 million rides—impressive considering Montreal's population is 4.2 million. The cost to explore the famously bike-friendly city with a Bixi is $5.25 for single-day use, which includes unlimited trips of 30 minutes or less.
Vancouver, Canada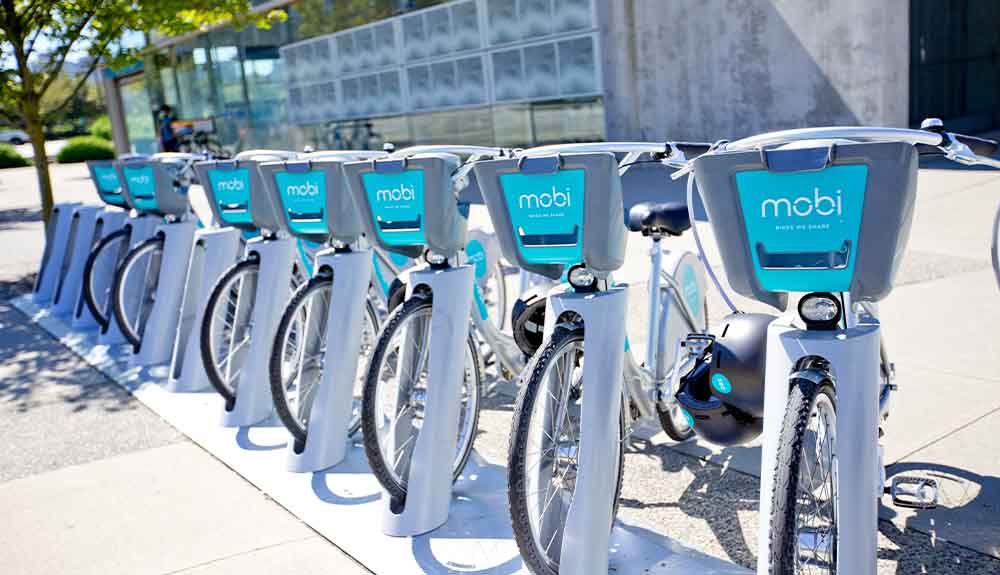 Mobi, launched in 2016, is the only bike-sharing program in North America to include helmets with rentals (to comply with provincial safety laws). They're reportedly disinfected daily, but you can also wear them with a disposable liner. Mobi stocks 1,700-plus bikes at roughly 190 stations in the downtown area. A $12 day pass offers unlimited 30-minute trips and allows riders to lock up with a retractable cable for quick stopovers. Vancouver is one of the top 20 bike-friendly places in the world, with plenty of cycle lanes and scenic rides through Stanley Park.
Paris, France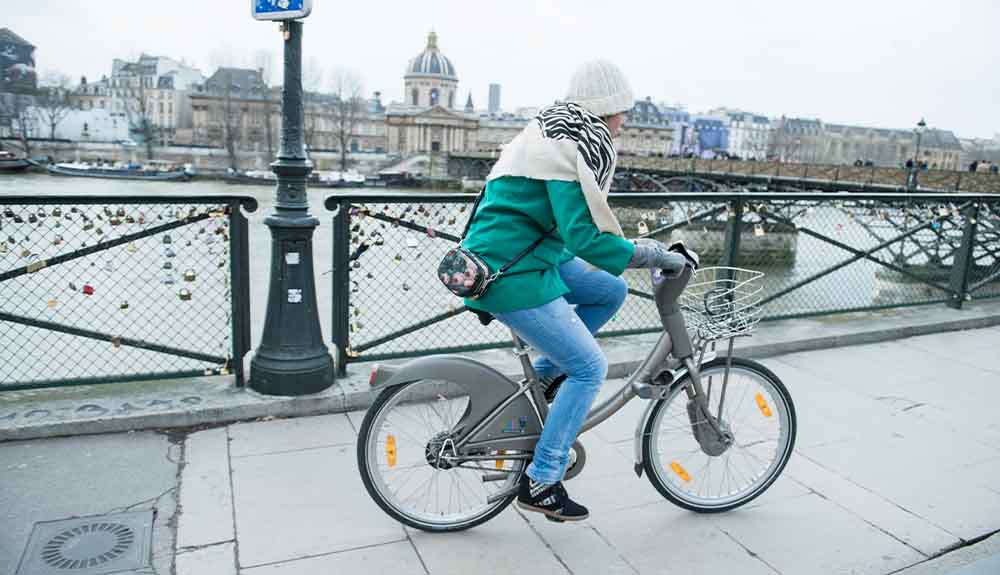 Vélib', founded in 2007, now offers two types of bikes in its huge fleet of 20,000: regular (green) and electric (blue). Simply swipe your credit card at a station and pay one or two euros per 30-minute trip, returning your bike to any station (there's one every 300 metres in most of the city). Paris traffic can be intense, so beginners should stick to the bucolic paths of the Bois de Boulogne or the Bois de Vincennes.
Tel Aviv, Israel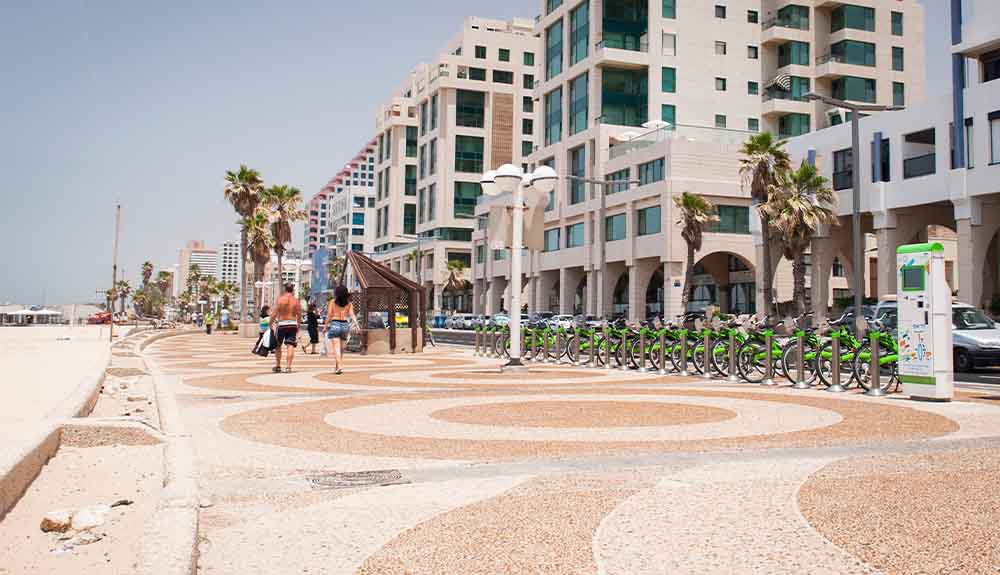 Getting around the city is easiest on two wheels, especially with 120 kilometres of designated cycling paths and several bike-share services available. Tel-O-Fun has 2,000 bikes at 200 docking stations that can be unlocked with a credit card. Or try the dockless system, Mobike, which allows users to pick up and park bikes in any designated parking spot by scanning a QR code through an app. Make the most of your rental with an epic pedal along the 10-kilometre coastal promenade, or through Park HaYarkon, Tel Aviv's answer to Central Park.
Cycling in Canada?
Don't forget that CAA Members are entitled to use CAA Bike Assist, a roadside assistance service for cyclists who need help fixing a flat or require a tow for trickier repairs.
Image Credit: Alejandro Lopez/Unsplash, BIXI Montreal, Mobi Bike Sharing, Adam Bronkhorst/Alamy Stock Photo, dov makabaw Israel/Alamy Stock Photo