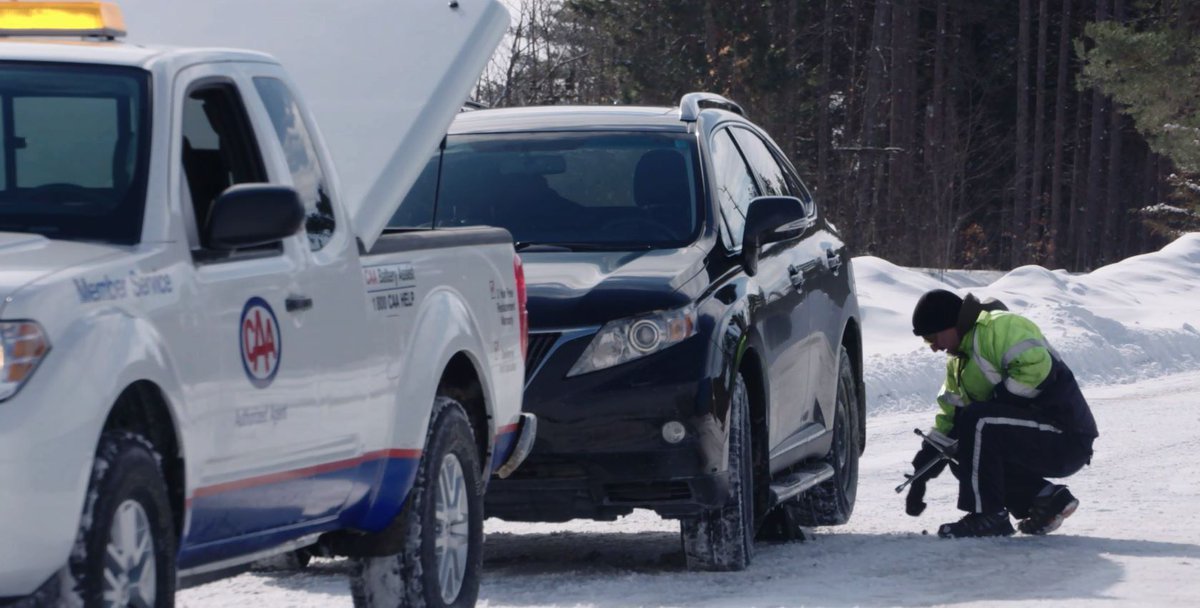 The extreme cold snap currently gripping most of the country has hit Ontario hard and with it, caused a significantly higher-than-normal call volume for CAA Roadside Assistance1.
From December 26, 2017, to January 1, 2018, tens of thousands of CAA Members from Kingston to Windsor have called for service.
A total of 38,808 service calls were dispatched in just one week. This represents a 56% increase from the same time period the year before.
Members Matter.
CAA continues to work 24/7 to assist Members who have requested service. Our Roadside Assistance operators are working at full capacity to get Members moving and on the road again. From being stuck in a ditch, to having a flat tire or a dead battery, CAA has already serviced thousands of Members and will continue to work through existing requests during this unprecedented weather event.
***With safety being our top concern, our first priority is to attend to Members who are stranded along the side of the road. Therefore we may be unable to provide an estimated wait time for Members requesting service from the safety of their homes.*** We sincerely apologize for the current delays and appreciate everyone's patience. We are working hard to serve everyone as quickly as possible and promise to keep you updated via our social media channels and website.
Emergency Road Service Refund.
If waiting for CAA to arrive is not an option, you can contact an alternate service provider for a tow and then submit your receipts to us for reimbursement. Remember, if you use alternative towing services, keep the following in mind:
You are entitled to an estimate and the final cost of a tow should not exceed 10% of that quoted amount.
The towing company must accept credit cards as a form of payment from you, if you choose.
Learn more about our Emergency Road Service Refund program including where to send your receipts.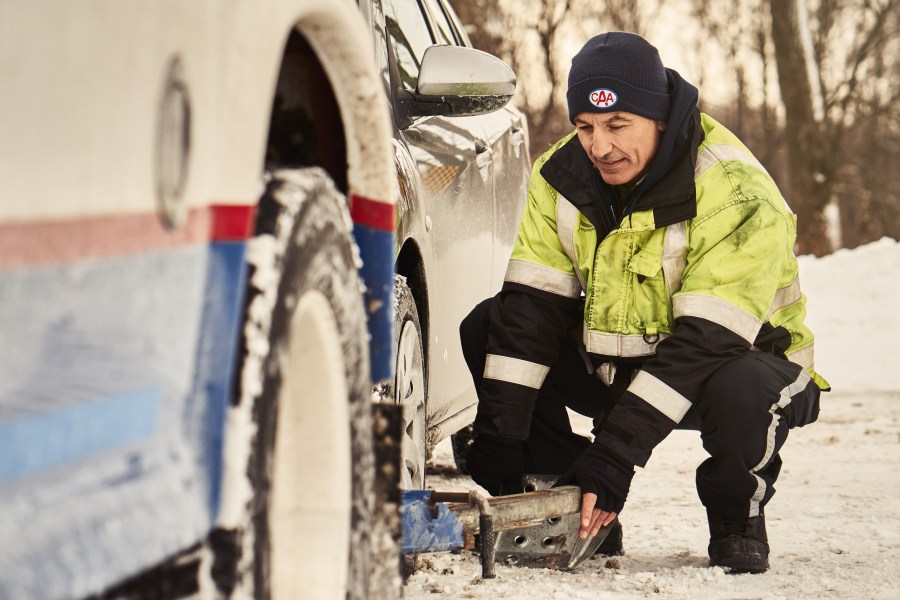 Temperatures Continue to Plummet.
Cold, frigid air is commonplace this time of year with temperatures anywhere from minus 10 to minus 30. Along with wind gusts and snowfall, drivers must be prepared for winter weather hazards.
Due to the anticipated cold, we'd like to remind everyone to pay extra attention to your vehicle and to brush up on your winter driving techniques.
Vehicle Preparation and Safety – Get Your Car Cold Weather Ready.
There are preventive measures you can take to guard against the dangers of driving during extremely cold weather. Proper vehicle maintenance can help you avoid some of the causes of engine trouble that lead to roadside breakdowns. As well there are steps you can take to prepare. Here are a few items that you must check and monitor for winter driving.
Cell Phone: Be sure your cell phone is fully charged before heading to your destination.
Have an Emergency Kit Handy: Make sure to pack it with a warm blanket, flashlight, jumper cables, windshield washer fluid, cell phone charger, first aid kit, multi-purpose tools, water and snacks.
Battery Life: Cold weather drains the power from your battery. Use a block heater and park in a garage when you can.
Tire Pressure: Cold weather drains the air from your tires. Be sure to check them.
Fluids: Cold weather thickens your fluids. Keep them topped up.
Windshield Wipers: Cold weather creates ice that can tear your wipers. Clear the ice off your windshield before you turn on your wipers.
Battery Blues?
Since mid-December, CAA has received over 31,000 service calls for dead batteries. In this weather, you're going to want to know what shape yours is in well before you head out into the cold. Here are four signs your vehicle battery might not last through winter.
Winter Driving Tips – Be Alert and Slow Down.
Driving in winter means you must exercise extra caution on the road to avoid accidents. That's why it's never a bad idea to quickly refresh your memory of some of the top tips for cold weather driving.
Leave plenty of space between you and the car ahead because the ice and snow affect traction on the road.
Avoid using cruise control and overdrive while behind the wheel to maintain control of your car.
During bad weather, stay on main roads and highways because they are usually plowed and salted.
When a snowplow is on the road with their lights flashing, stay far behind and never pass them on the right.
Slow down and move over when you spot an emergency vehicle on the side of the road or you could face a $490 fine and three demerit points.
Again, we sincerely thank everyone for your patience while we work to help get Members who are stranded back on the road, safely.
If you need assistance, please review the following information.
Roadside Assistance: 1-800-CAA-HELP (1-800-222-4357)
If you are calling from a mobile phone: *222
Click here to download the CAA App.
+ Legal
1 Basic Members receive four tows up to 10 km, Plus Members receive four tows up to 200 km and Premier Members receive one tow up to 320 km and four tows up to 200 km. Certain exclusions, limitations and restrictions apply. Please see Terms & Conditions for coverage details.