membership
The CAA Mobile App™.
Unlock the full power of your CAA Membership.
If you love instant savings, collecting rewards on what you buy and CAA Dollars®, download the CAA Mobile App today. It's quick and easy to go mobile with your Member benefits, find exclusive deals, track savings or request roadside assistance. All within the convenience of a single app.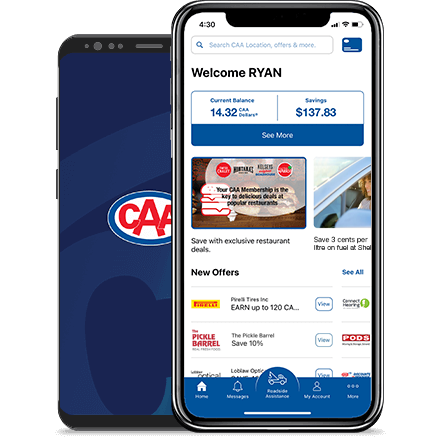 Open the possibilities of your CAA Membership.
Use the app to get over 250 Member-exclusive deals when you use your CAA Membership card to save on apparel, restaurants, the latest tech, hotel stays and more. You can also earn CAA Dollars® and redeem them to renew your CAA Membership, CAA Store purchases and more.
Get the App and put CAA Rewards® right at your fingertips.
Check out new or nearby deals.
Create and view deals in your Favourite Offers list.
Get notifications of new offers, driving/weather tips and roadside service updates.
Locate offers, CAA locations, CAA Approved Auto Repair facilities and more.
See your current CAA Dollars® balance, savings and transactions.
PLUS
Easily access main menu items and content.
Log in with your fingerprint or by facial recognition.
View and update your information.
Show the digital version of your membership card.
Your keys to making the most of the CAA Mobile App.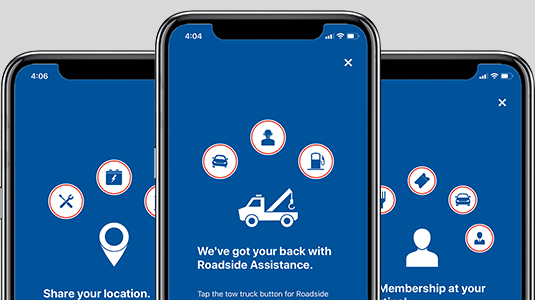 Tutorial.
Get the lowdown on the app when launching it for the first time.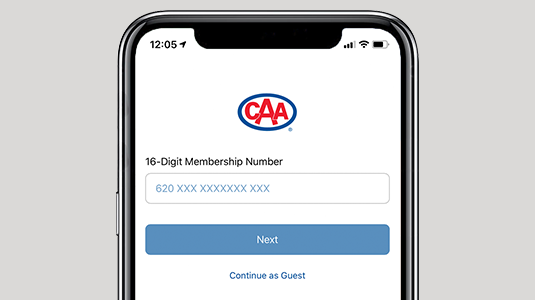 Log in.
For the best experience, log in using your CAA Membership number, username, and password for MyAccount.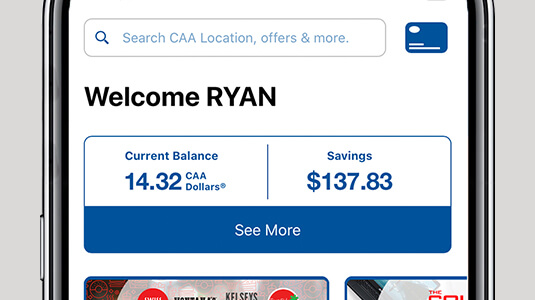 Home screen.
View your Savings and CAA Dollars balance, find offers, get tips or search for CAA locations.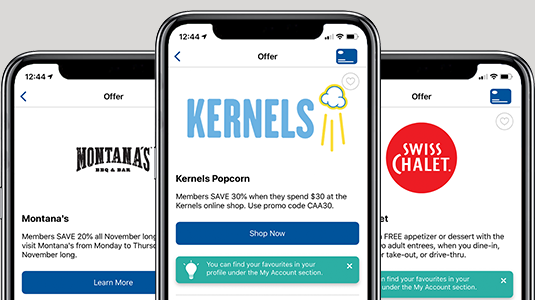 Offer Details.
Discover CAA Rewards® deals, locations and directions, ability to shop online, add offers or partners to favourites, and more.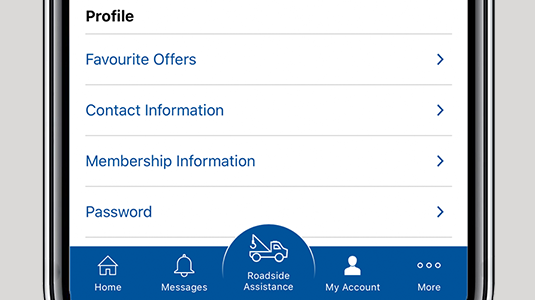 My Account.
View your balance and favourite offers. Update contact information, change password, and add/edit vehicle info.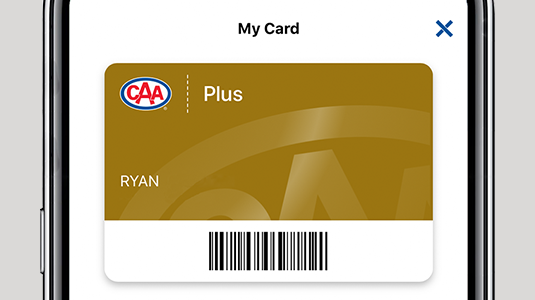 My Card.
Display the digital version of your card. It can also be added to Apple Wallet or Google Pay.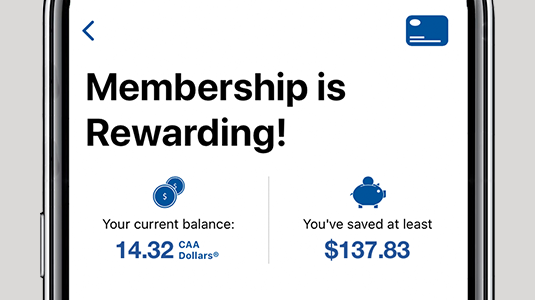 Transactions.
See your transaction history, plus learn how to earn more CAA Dollars and how to redeem them.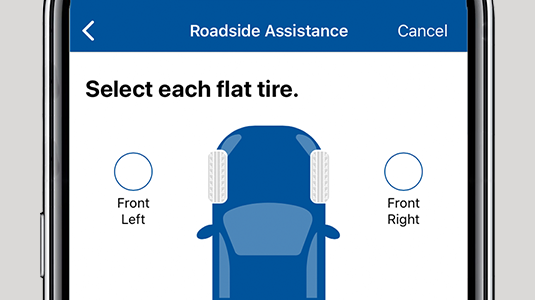 Roadside Assistance.
Request the type of roadside service you require directly from the app.