Travel Insurance Top-Ups and Extensions.
If your travel plans have changed and you decided to stay at your destination longer than expected, CAA Travel Insurance has got you covered. You can simply extend your coverage by getting an extension or a top-up.
Most travel insurance plans only cover you for a certain number of days.
But we know that sometimes vacation plans can change. When they do, you may need to top-up or extend your coverage to accommodate for a longer trip.
CAA can top-up your existing coverage (even if it's through another provider) or extend your current plan with CAA so you can just keep travelling, knowing you're covered.
Please call 1-866-740-6422 to get a quote.
Customized coverage keeps you travelling.
Planning a longer than usual getaway? Or maybe you're already on vacation and have decided you really want to stay an extra week. Or two.
No worries.
CAA provides top-ups and extensions to many of our travel insurance plans so you can keep enjoying your time away – secure in the knowledge that you're covered.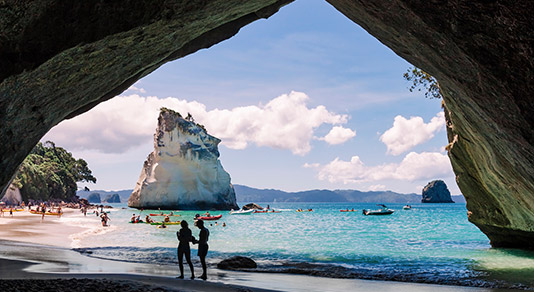 Top-Up and Extension options.
Conveniently top-up or extend your plan by adding more days of coverage to any of the following:
CAA's Multi Trip Annual Vacation Package Plan
CAA's Multi-Trip Annual Plan
Multi-Trip Annual Plan from another insurance provider
Single trip medical plan from another insurance provider
At destination and decide to lengthen your stay, you can extend the days of your existing CAA plan on any of the following:
Single Trip Medical Plans
Vacation Package Plans
Trip Cancellation and Interruption
Visitors to Canada Plan
Have questions about how to select the right travel insurance for your next trip?
Let us guide you through the process to determine the coverage that's right for you.