CAA Worst Roads 2021.
Good roads are essential to great communities because they keep people and businesses moving. Together, we can make Ontario's roads better.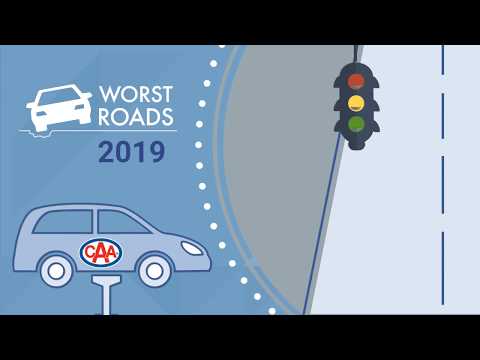 Influencing change for Ontario's road conditions.
CAA's annual Worst Roads campaign has influenced change, resulting in repaving and repair work done to many of the roads that have appeared on Ontario's Worst Roads list and there's more to come.
Ahead of the 2019 campaign, CAA conducted a survey of Ontarians regarding the state of roads in their communities. Results of the survey showed that while most respondents see roads that are in need of repairs, 2/3 of those surveyed took no action to get them repaired.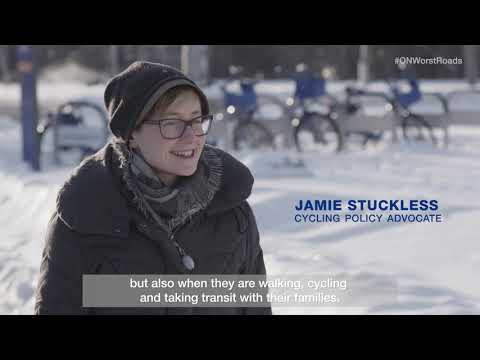 Jamie Stuckless – cycling policy advocate and resident of Hamilton.
A pothole on a road can be dangerous for someone on a bike and on a narrow wheel. When people go to vote in the CAA Worst Roads campaign, they should think of roads as a whole – not just as a motorist but also as a pedestrian and cyclist.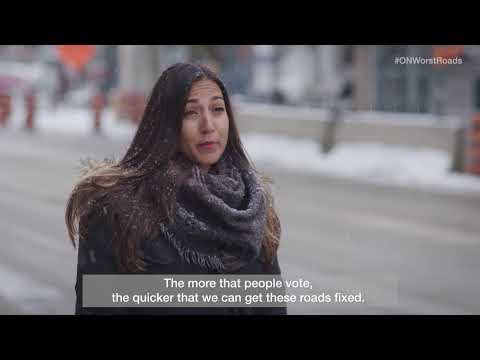 Jessica Santos – living and working in downtown Toronto, transit is Jessica's main source of transportation.
Making sure that roads are safe and in good condition is important for pedestrians and transit users like me. When I am crossing the road, I am already so aware of oncoming traffic, that I am not looking down to check if the next step I take is going to be on solid ground.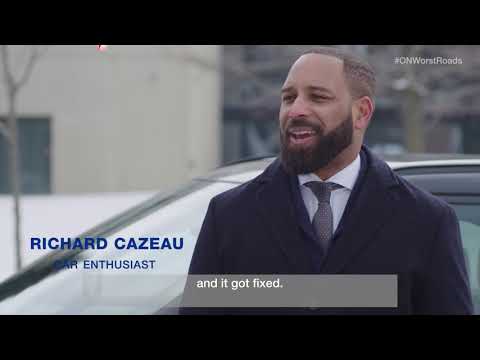 Richard Cazeau – car enthusiast. Lives in north Toronto.
Driving is about lifestyle and with that, work-life balance. If we are constantly having to repair our cars because of the damage sustained while driving, that is going to affect our finances. CAA Worst Roads gives you a chance to have your voice heard and tell politicians what roads need to be fixed and why.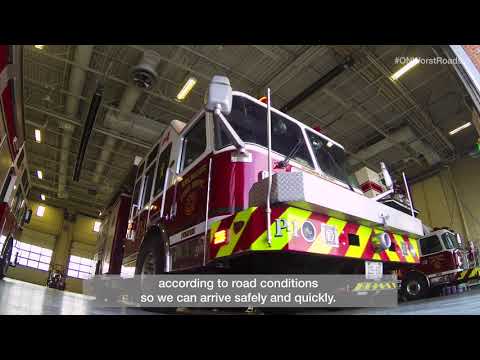 Terry Gitzel – Platoon Chief, Kitchener Fire Department. He has served as a firefighter for 25 years.
Rough roads extend our drives as we are going to and from incidents, so we are always planning our route. Road safety is very important for us as firefighters, especially since we are often first on the scene.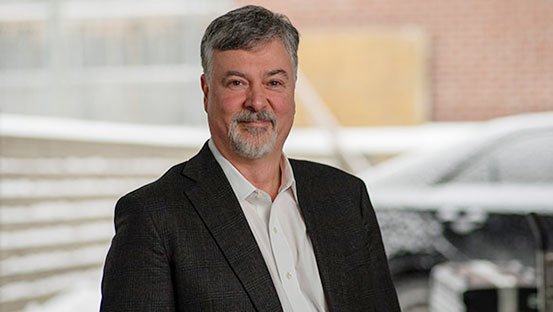 Doug Switzer – Former President, Ontario Motor Coach Association. Lives in Burlington.
As a mechanic, I see the damage a pothole can do to a car. It can affect your wheel alignment, mufflers, rims and tires to name just a few. Some of the repairs can cost thousands of dollars.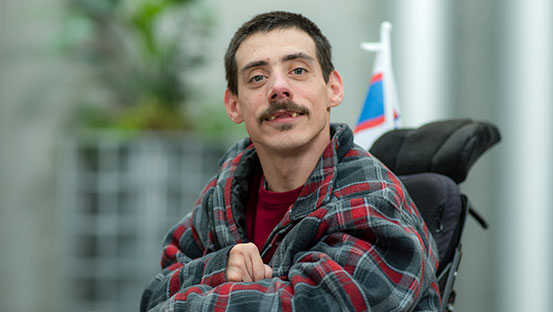 Joseph David Lalonde – Accessibility Advocate. A resident of Kitchener, he is a volunteer at the Kitchener YMCA and is a member of OutSpoken.
When I go out, I don't feel safe. I have to worry about potholes on the roads, bumps on the sidewalk. If I need to go anywhere, I find myself considering "What if I hit or drive directly over a pothole?" I'm worried that if I hit it dead-on, I might lose my tire, lose my concentration and get hurt. I have the right to feel safe in my community.