Travel Information
International Driving Permit.
Some countries require travellers to carry special driving permits in addition to their regular driver's license. These International Driving Permits (IDP) are available in Canada exclusively at CAA Stores and are available to Members and non-members alike.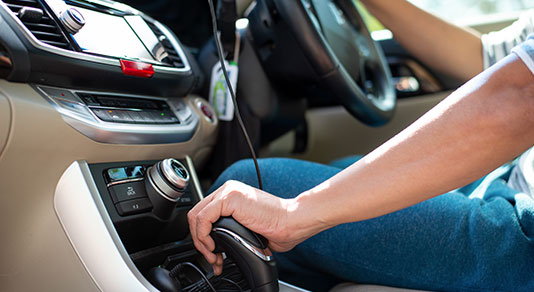 Frequently asked questions (FAQ).
CAA Store Closure - IDP pickup instructions.
Due to government mandated restrictions to slow COVID-19 infections all CAA Stores are closed to the public. CAA Store Associates will continue to work in store and some curbside pick-up is available.
To prepare for curbside IDP pickup
Contact your nearest store to find out their hours of operation for curbside pick up


What to bring to the Store:

two identical passport photos
valid Ontario driver's license
form of payment



When you arrive at the store (face mask is mandatory), the Store Manager will meet you at the door, take your photos, Ontario driver's license and form of payment.


The CAA Store Associate will prepare the IDP while you wait outside or in your vehicle.


Once the IDP is completed and payment confirmed, the CAA Store Associate will ask you to come back to the door to receive the IDP, your driver's license, credit card and receipt.
What is an International Driving Permit?
The IDP is proof that you possess a valid driver's license issued by a competent authority in Canada. It translates your driving qualifications into ten of the world's most commonly used languages, and it allows travellers to drive in over 150 different countries without further tests or applications.
NOTE: The IDP is only valid when used in conjunction with a valid Canadian provincial driver's license.
What are some advantages of carrying an IDP?
An IDP provides you with an extra piece of photo identification for international travel. Plus, most international car rental agencies will request an IDP, even though one may not be required to drive in that country.
What are the requirements for an IDP?
First you will need the meet the following requirements;
You need to be 18 years of age or older,
Hold a valid Canadian provincial driver's license - An IDP cannot be issued for learners permits, provisional or suspended licenses and any type of vehicle not presently covered by the same provincial driver's license.
Two passport-sized photos are required - You can obtain the passport photos at any CAA South Central Ontario Stores, colour photos are available for $12.50 (Member price) or $15.50 (non-member price) taxes not included and prices are subject to change.
How do I obtain an IDP?
There are 2 options available to obtain an IDP:
1. Visit a local CAA Store - If you are applying in-person:
You must have your valid Canadian provincial driver's license
Two passport-sized photos or you can purchase the passport photos at the store. Please note: Computer generated scanned images are not accepted
2. Apply by mail - If you are mailing the application to a local CAA Store:
You must fill in the online application form then print out a copy of it
You must sign the application form
You must include two passport-sized photos
You must provide a clear photocopy front and back of your valid Canadian provincial driver's license
You must provide a valid email address and telephone number to be used by the CAA Store to contact you for further validation
You will need to provide credit card payment - the CAA Store will need to contact you for further validation
What is the cost to obtain an IDP?
An International Driving Permit (IDP) costs $25.00 Canadian dollars, tax included, per IDP. This fee can be paid by cash, debit card or credit card. For mail-in applications we are only able to accept payment by credit card. Visa, MasterCard or American Express are accepted. There are additional fees to have the IDP delivered to you. CAA sends IDPs by registered mail, thus an additional charge of $12.02 (1 IDP) & $12.44 (2 IDPs) for Canadian addresses or $28.01 (1 IDP) & $29.33 (2 IDPs) for international addresses is required.
Please note: Canada Post no longer delivers registered mail to the United States; therefore any IDPs going to the US will be sent via Xpresspost Courier, which has a cost of $40.67. All prices subject to change.
How long does it take to get an IDP?
If you visit a CAA South Central Ontario Store, we can process the application for you in approximately 15 minutes. If your IDP is being mailed, you should allow at least three weeks for the IDP to reach you.
Other things you should know about IDPs.
The IDP must be issued at a CAA Store in Canada and cannot be obtained or renewed elsewhere.
The IDP is valid for one year from the date of issue OR until your Canadian provincial driver's license expires, whichever comes first.
Your valid Canadian provincial driver's license must accompany the IDP at all times.
An IDP cannot be post-dated, extended or renewed. A new IDP application form must be completed each time a new IDP is required.
Only CAA is authorized to issue IDPs in Canada, under an unapproved mandate. Any non-CAA issued IDP is fake, and may not protect you in a foreign country. For more information, visit the Government of Canada website.