COVID-19: Be sure to check regional policies and any local restrictions before you travel.
Top Travel Destinations and Excursions in Ontario
Satisfy your longing to explore this summer with our expertly curated travel experiences and road trips.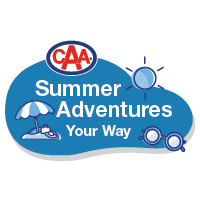 Looking for a fun summer escape in Ontario?
Find your getaway.
Looking for a day trip, a romantic weekend or a cottage country retreat?
Our specially curated itineraries will help you make new memories and keep the fun alive this summer, while staying safe and close to home.
We're ready to help you plan your next getaway.
Call us
Monday to Friday 8:30 a.m. to 8:00 p.m. ET and Saturday and Sunday 9:00 a.m. to 4:30 p.m. ET
Chat in person
Come visit us at your closest CAA Store.
Find a CAA Travel Consultant
Speak with a destination specialist to help plan your next vacation.